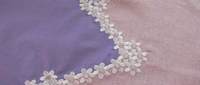 Creating bed linen, tablecloths, napkins, even garments, you may need to sew two different pieces of fabric together. This masterclass shows how to do that with the help of the embroidery. It also shows how to decorate a seam with an array of flowers. As the result, you'll get two pieces of fabric stitched together, and the seam will be hidden away. In this masterclass, we join two pieces with curved borders. If you want to stitch pieces with even borders, you'll need another design for that.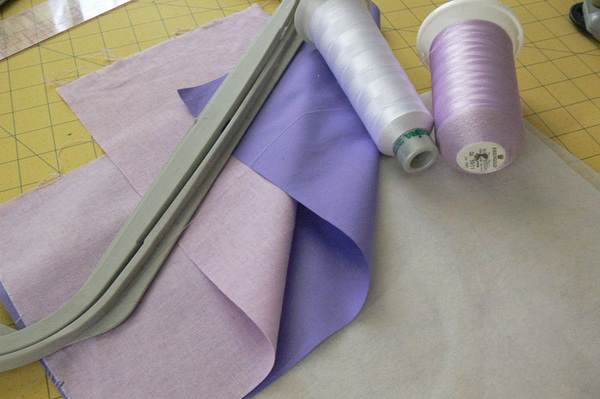 Embroidery sewing. Materials: 
1. Tear-away non-adhesive stabilizer 
2. Temporary spray adhesive 
3. Upper thread 
4. Underthread 
5. Machine embroidery design 
6. Two pieces of fabric of different colors 
The process of embroidery sewing goes like this: 
Hoop the cutaway non-adhesive stabilizer. Insert your hoop into the machine and stitch the outline. Add a layer of spray adhesive onto the stabilizer. Press a piece of the light-colored fabric in the center of the hoop area.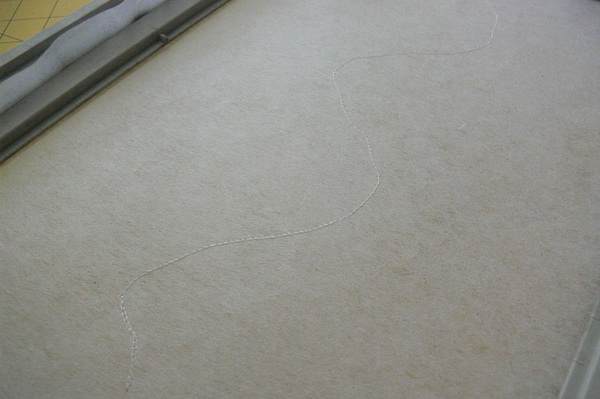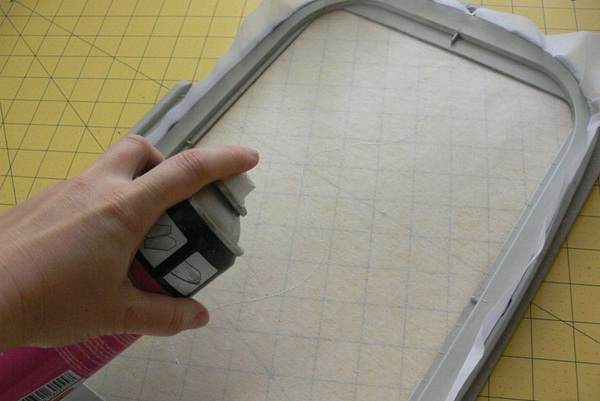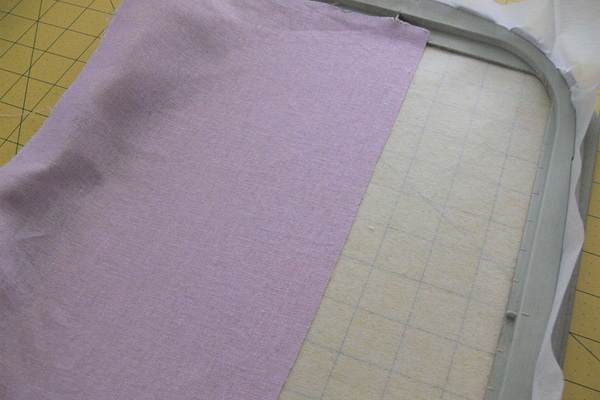 Change the thread color and stitch the outline again. Cut the fabric close to the stitched line. Place the second piece of fabric, a dark one, on top of the first. Position it in such a way that it covers the outline with 1 cm margin. Embroider the third outline. Now cut the dark fabric.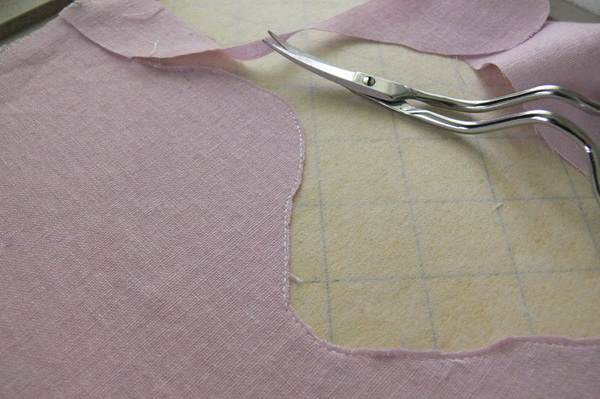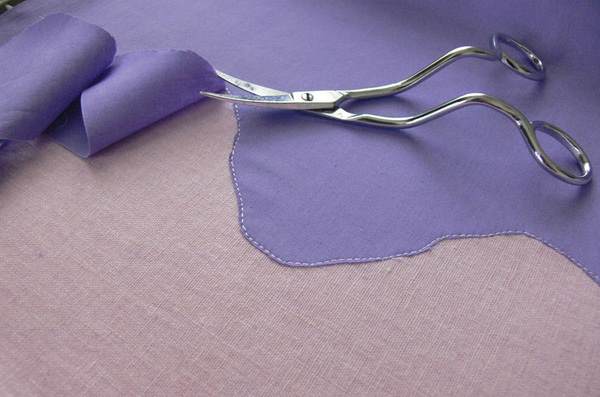 Insert your hoop back into the machine and embroider the design. The closely spaced elements will hide the seam.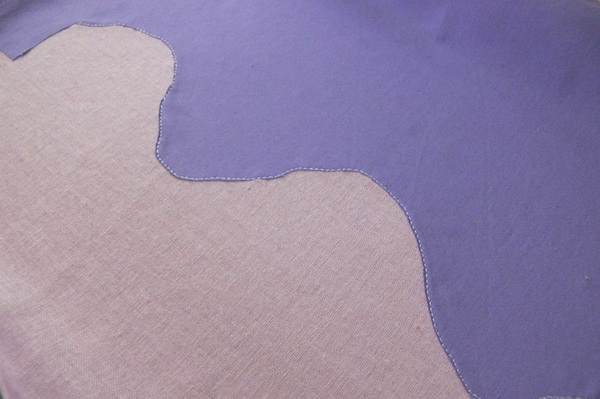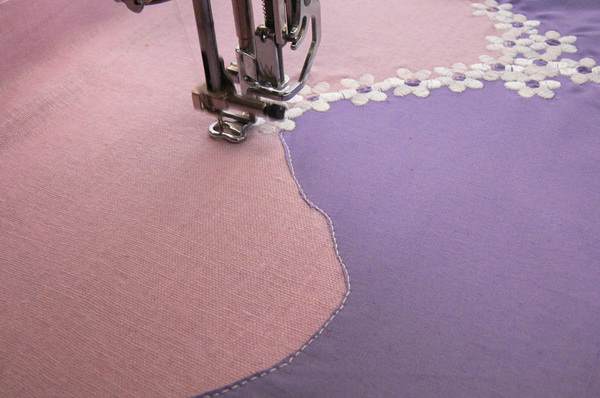 This is how the ready embroidery looks like, front and back: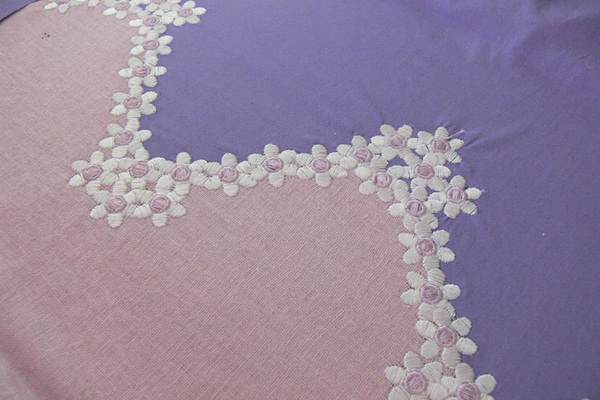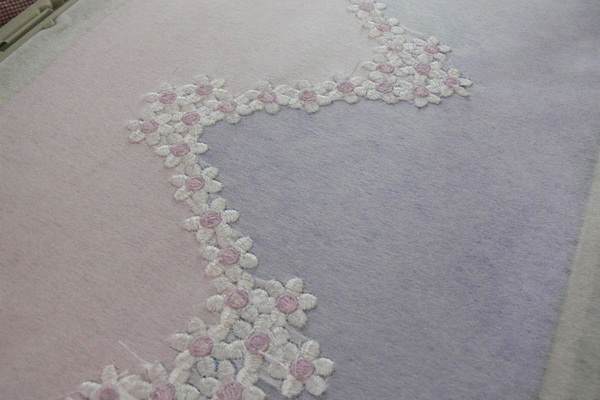 Remove the tear-away stabilizer from the back of the fabric. Iron the embroidery from the wrong side. Carefully use steam in order to prevent puckering and waves. The embroidery is ready!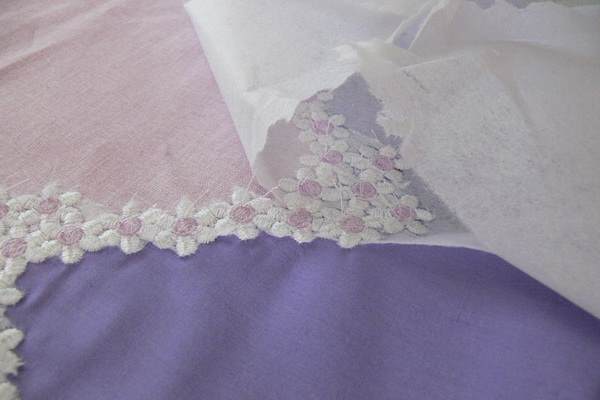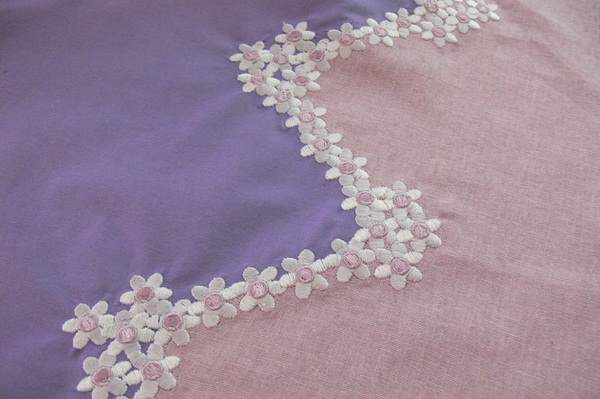 Edited by Irina