Embroidery Stabilizers: Do You Really Need Them All?
Original text by: Marina Belova
I have once written a guide to all sorts of embroidery stabilizers (fusible interfacing materials) for manual embroidery. As we all know, the market is full of such auxiliary materials, which can be helpful to an embroiderer. Nevertheless, in these days I often think that not all of them are useful for me in my day-to-day work. 
In the past I used to buy a lot of stabilizers of various brands, to see if they could be really helpful. I liked some of them and disliked the others; there were also certain products that I didn't know how and where to use even after having read the manual. In the course of time, after I gained some experience, it turned out that 3 or 4 types of stabilizer were sufficient for me to make a good embroidery. They really are enough for everything I embroider lately. 
I'll show you what stabilizers I use for all routine projects and all types of fabric. I must specify though that the projects I do are rather simple: standard promotional designs on knitwear, terry cloth, occasionally caps, also ordinary materials like diagonal, coarse calico, two-thread cloth, sometimes the materials used in interior design, fore example silks and velvets of varying quality. 
So, here's my basic embroidery stabilizer kit:
1.   Heavy-weight cutaway stabilizer (I wouldn't call it tearaway, like most of the sellers, because it doesn't tear that good), made in China. Density circa 60 g/m2. This stabilizer has a strongly pronounced fiber orientation, which isn't always good. Works fine for knitwear. Here it is: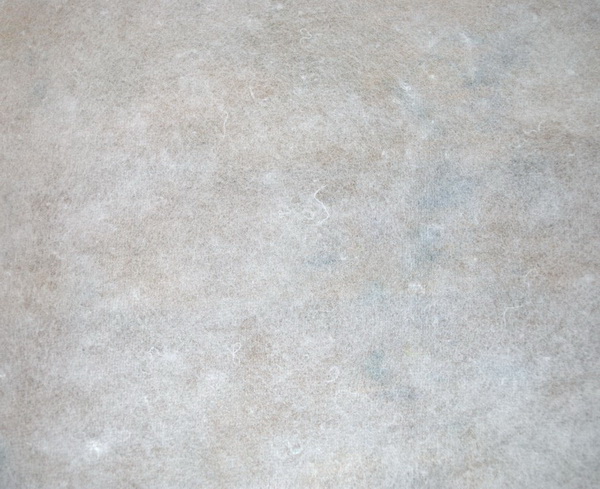 2.   Medium weight cutaway stabilizer (some consider it tearaway) made in China or Turkey, density 35-40 g/m2. In my kit there is a cutaway stabilizer of 2 different brands, with and without fiber orientation (the last is my personal favorite). I use them for medium-level projects and ordinary textiles.
Photo: an example of a stabilizer with single fiber orientation: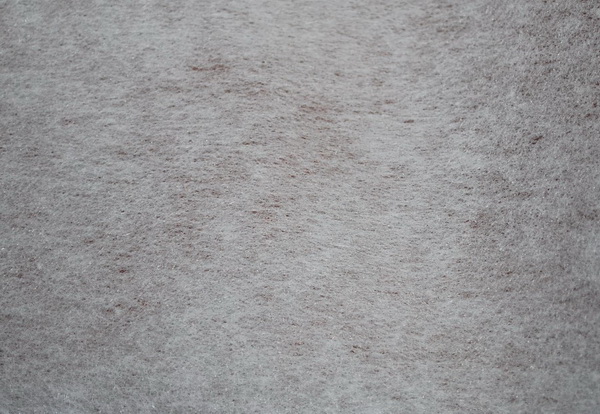 And this is the one without any orientation: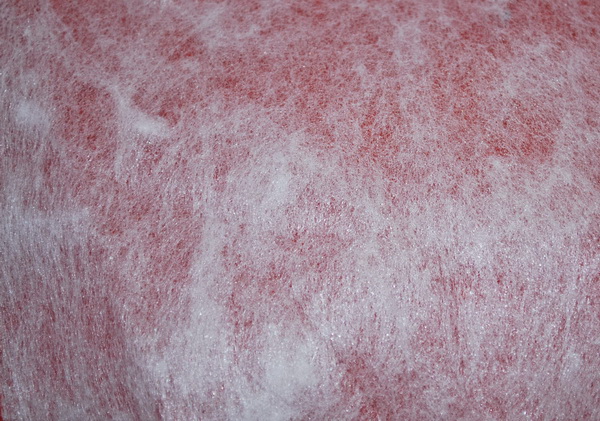 3. A tearaway paper-like stabilizer, density circa 60 g/m2. It resembles recycled paper because it looks just as specked and non-uniform. I also have a punched-out variation of this paper, which also tears away easily. As it turned out, it comes in very handy when embroidering a design on terry cloth. But this paper-like stabilizer (and not only this one), as experience has shown, may be replaced by ordinary printing paper, which I sometimes do when it fits the size of design.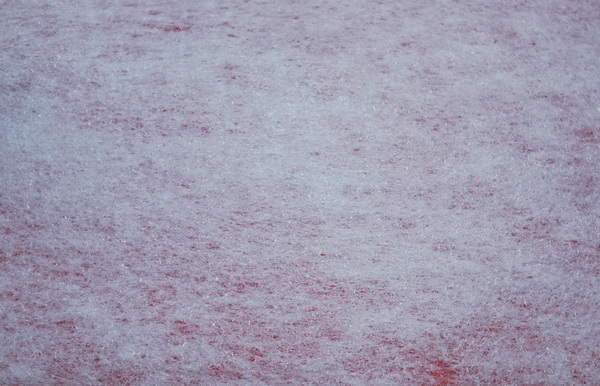 I rarely use other types of stabilizers, and usually as supplementary ones.
4. Thin water soluble film — a stabilizer topping for pile textiles, prevents the problem with pile piercing through the stitches. Nevertheless, I rarely use this film, too, but instead replace it with a stretch wrap or a plastic bag. I tested all the these materials in order to find a substitution for the expensive water soluble stabilizers, as I have already written.
Water soluble stabilizers are used for lace and cutwork.
There are also other types of auxiliary materials I use from time to time:
Paper adhesive tape
Double-sided adhesive tape
And that's all there is to it. I don't keep a large variety of stabilizers. No spunbond, no heat away backing, no sticky backing paper-like filmoplast or other sticky embroidery stabilizers — I don't buy or use any of those. And even if I did buy some of them in the past, it was only for the purpose of examining them, because all these stabilizers can be replaced by their less expensive analogs. You can' have them all. Besides, if you embroidered on velvet using filmoplast as a stabilizer, it would turn out a real disaster, because filmoplast has a habit of taking the pile out, and it peels off easily, too. You have to be extremely careful with the projects that require a great number of stitches. Double-sided adhesive tape also tends to peel off the fabric. 
Sometimes I think that everything new that pops up on the market is made with one goal in sight, and that is to induce customers to buy more and more materials. This happens because stabilizers become more and more differentiated, and not because they work better. It seems to me that the resulting embroidery is not always in connection with the price of a stabilizer and the innovations used in its making. What it depends upon is the quality of the design and the accuracy of hooping. Generally speaking, the resulting embroidery will be in strong connection with your experience in design making as well as handling different types of fabric and the embroidery machine. 
Remember the general rule: the thinner the fabric, the thicker the stabilizer, however strange it might seem. You will get very soft lace using thermogaze, but it leaves residue which does not come off easily. 
What stabilizers do you use in your work?
2