Entry posted by kje410 ·
2,316 views
I found these designs and did them for a friend who is a serious cat lover, 7 at the last count and actually has a ring in ginger.  I did these for gifts and she loves them and already is pdeciding which ones match her  babies.
I didn;t have time to iron them before I took photos.  When I ironed them they looked awesome.
Thanks for the designs.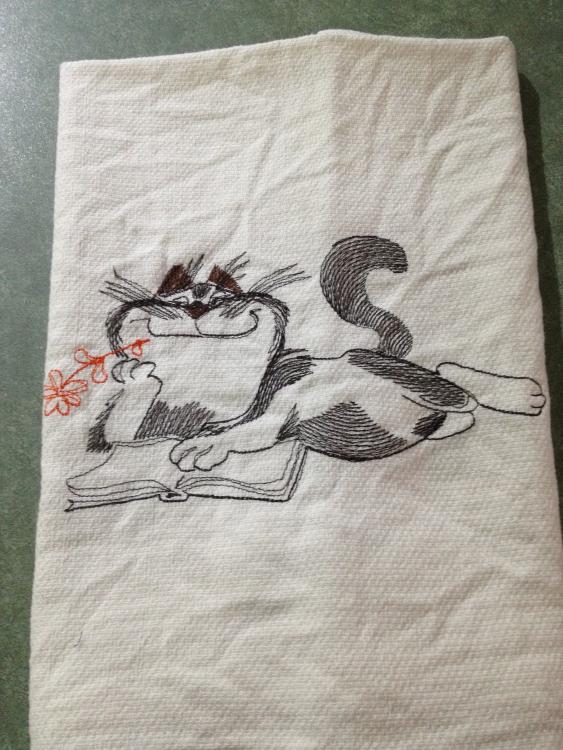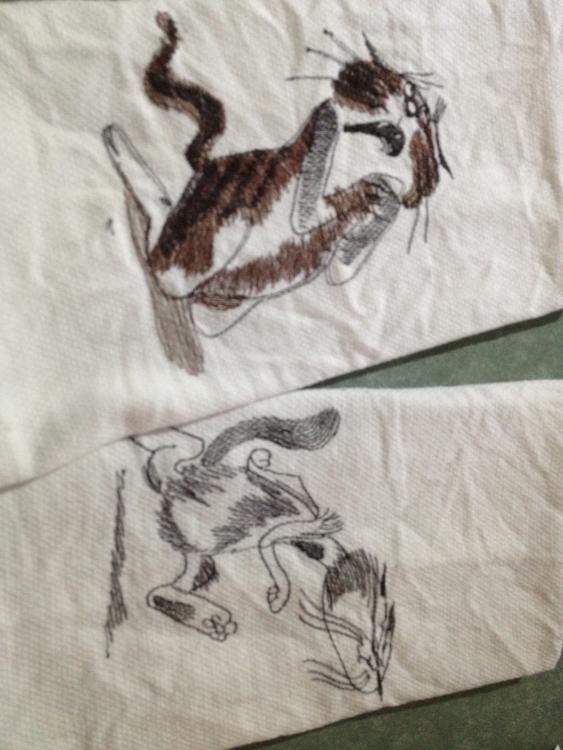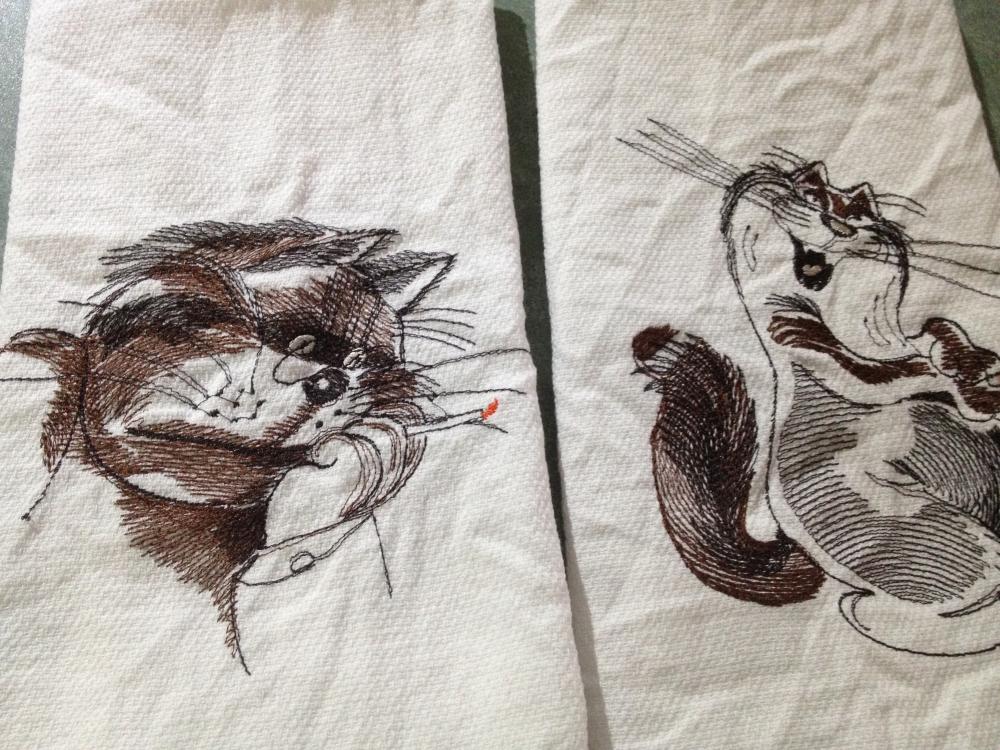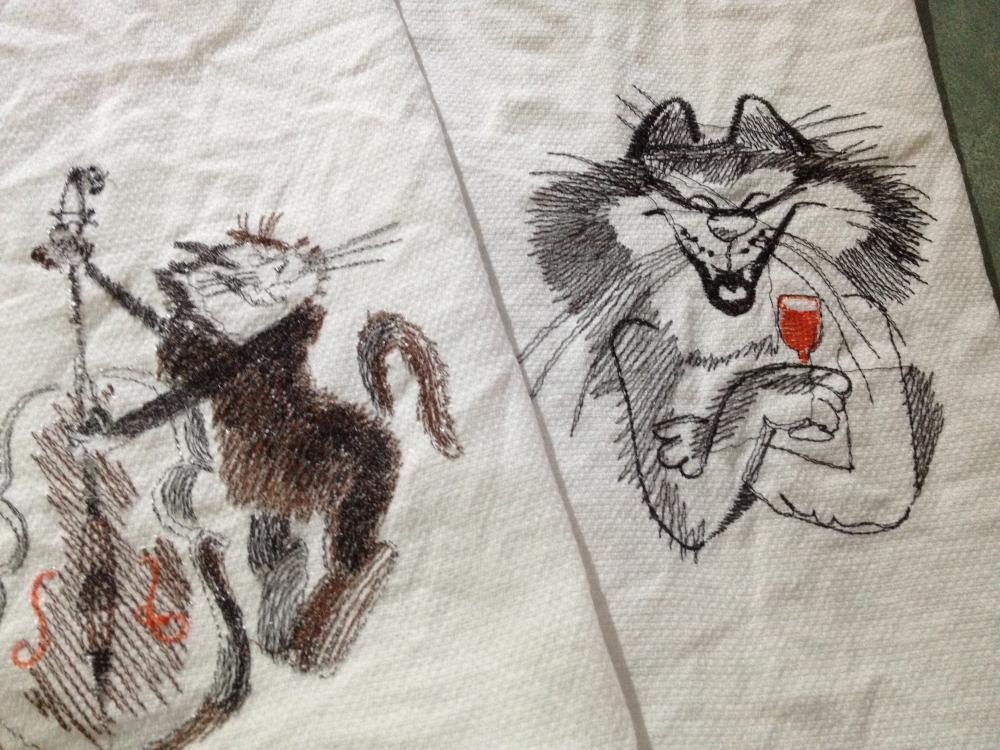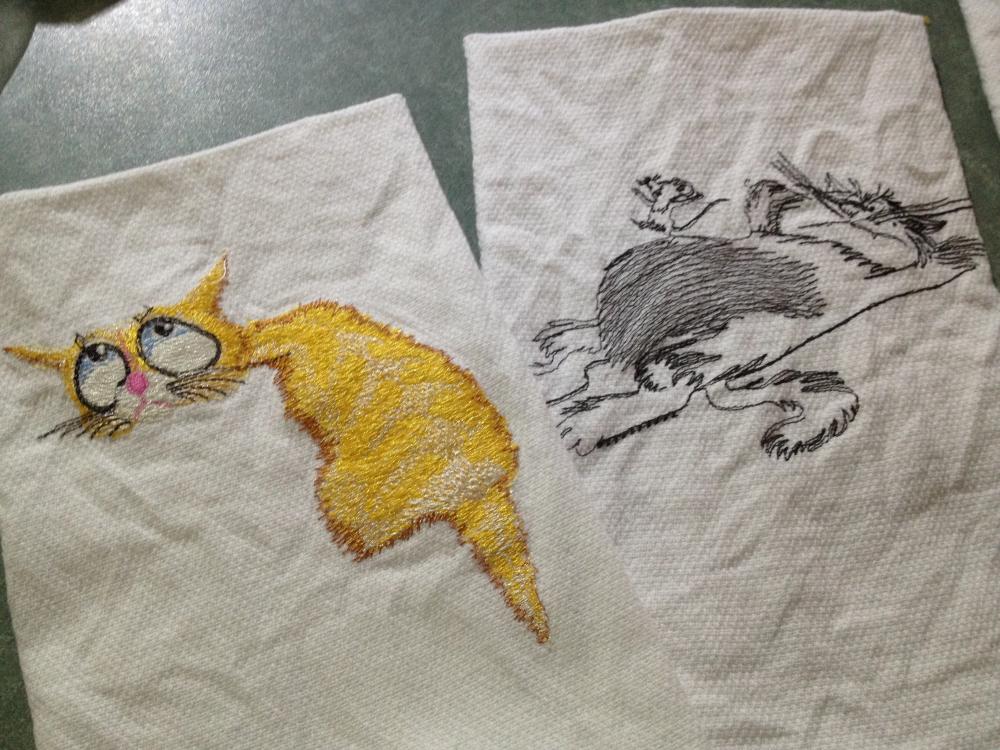 2