Original text by: Lena Craftwork
Sometimes you need to add a nice edging to an item. There are many ways to do it, and we will see one of them here: creating a lace edging. You can decorate a napkin, a handkerchief or any other item with lace. There are numerous FSL machine embroidery designs; choose the one that suits you and matches your item.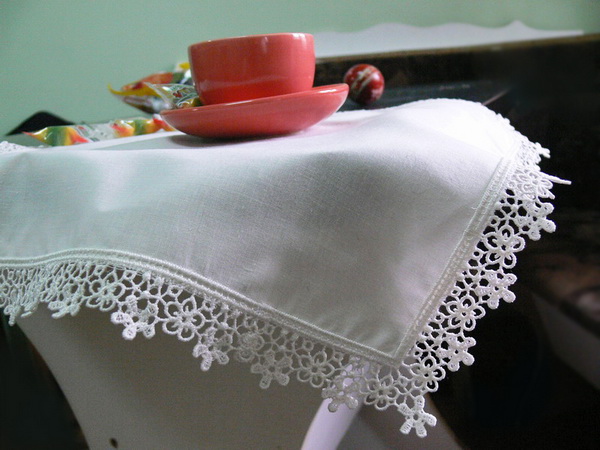 Materials:
Water soluble stabilizer
Spray adhesive
Upper thread
Underthread
Fabric for your napkin
The process of creating a lace edging goes like this:
1. Hoop the water soluble stabilizer. Load your design into your embroidery machine. Begin embroidering. The first stitch will mark the position of the edge of fabric on stabilizer.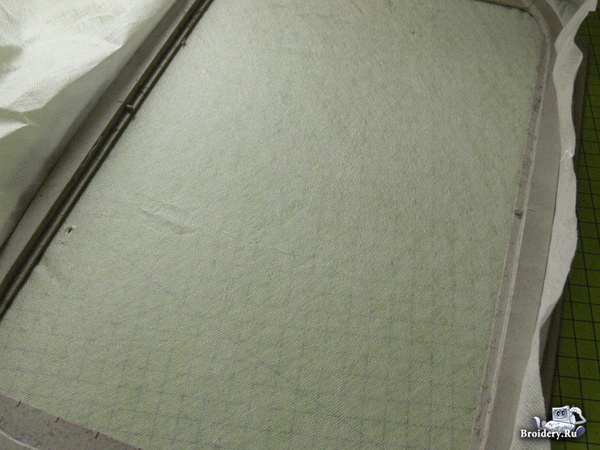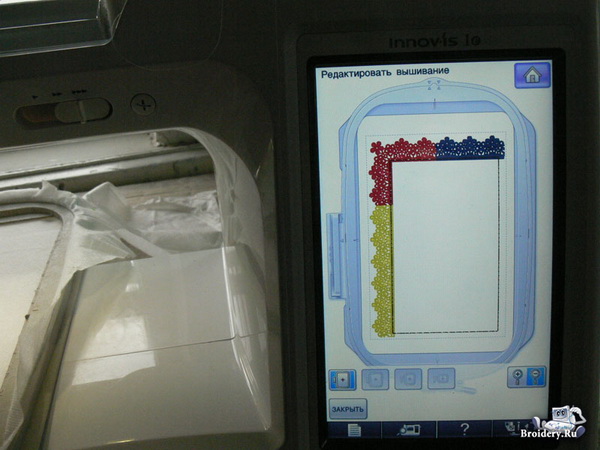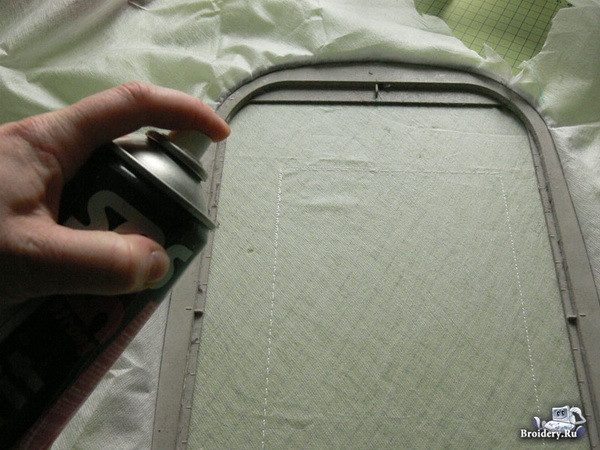 2. Add a layer of spray adhesive to your stabilizer. Stick your fabric to the stabilizer according to the outline and repeat the embroidery using the first thread color. This will secure the fabric in place. Then continue your embroidery and do the lace part.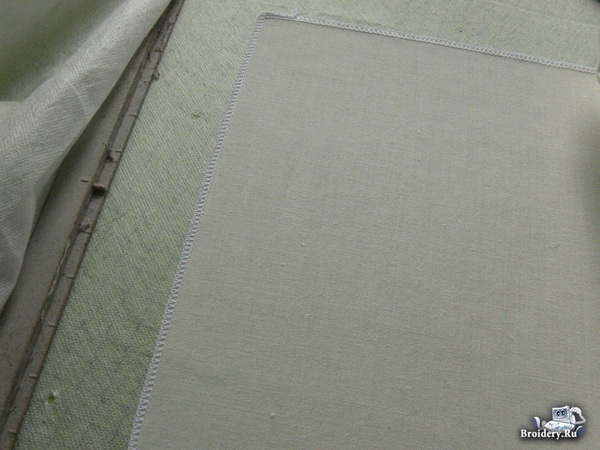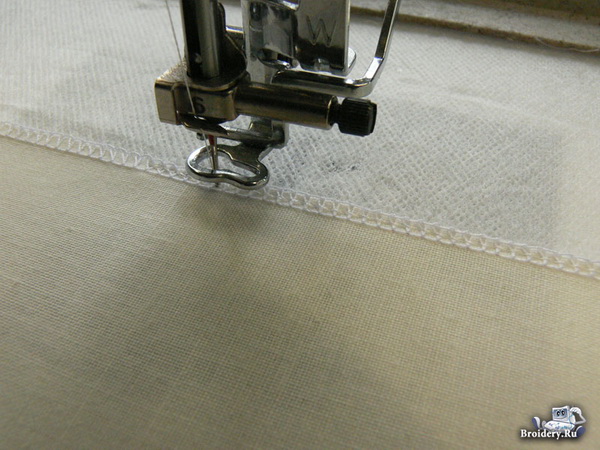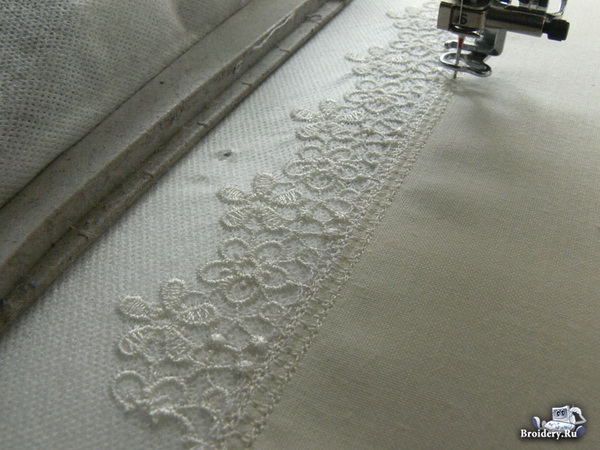 If you created your design using special software, the embroidery will go along the fabric edge and also at the corner. To decorate other parts of the napkin repeat the same thing joining the lace parts together. Hoop water soluble stabilizer and embroider using your first thread color. Place the second corner of your napkin onto the stabilizer, and secure it there.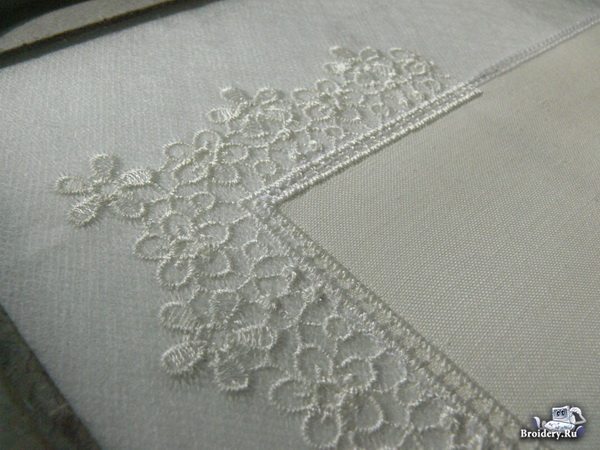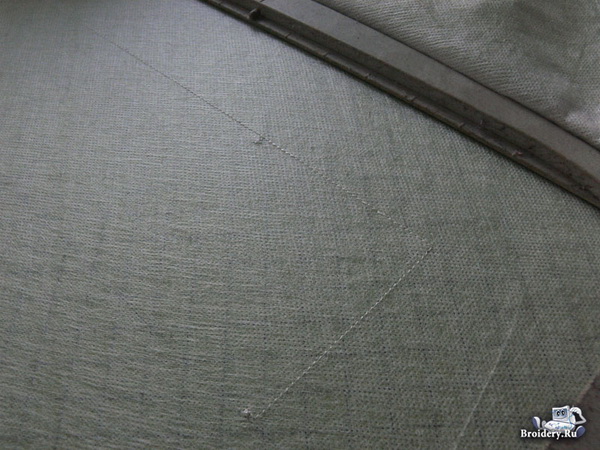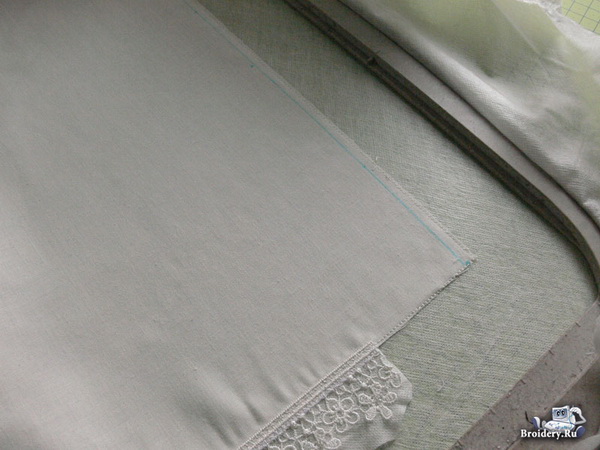 3. Repeat the embroidery along all the remaining edges.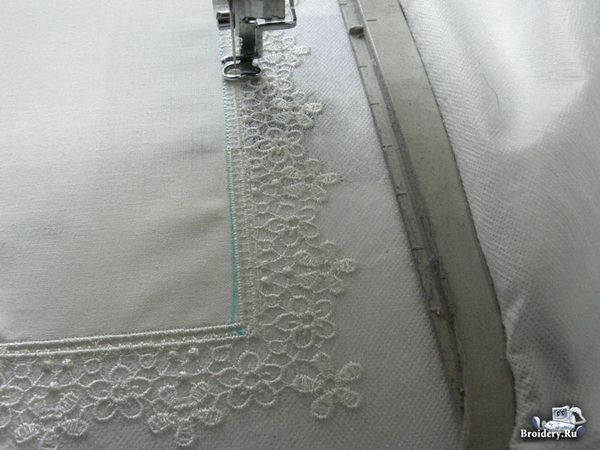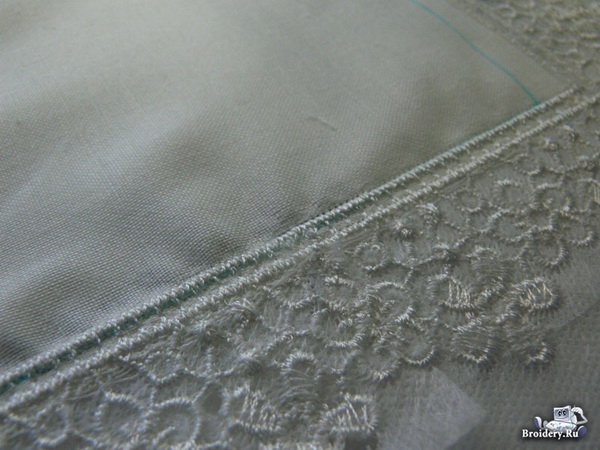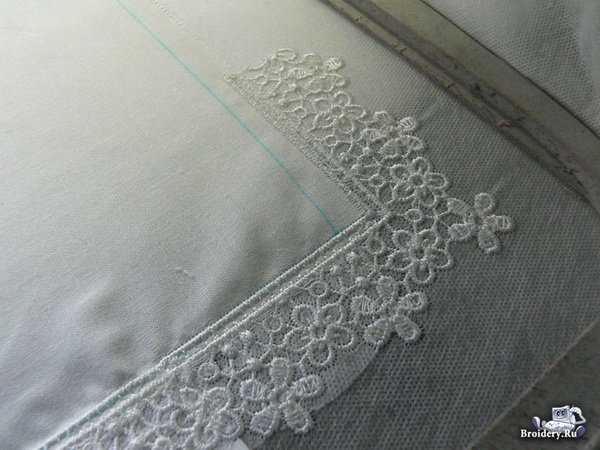 4. Cut the stabilizer near the edge of your embroidery. After the work is completed, wash your napkin with a lace trim in a sufficient amount of warm water.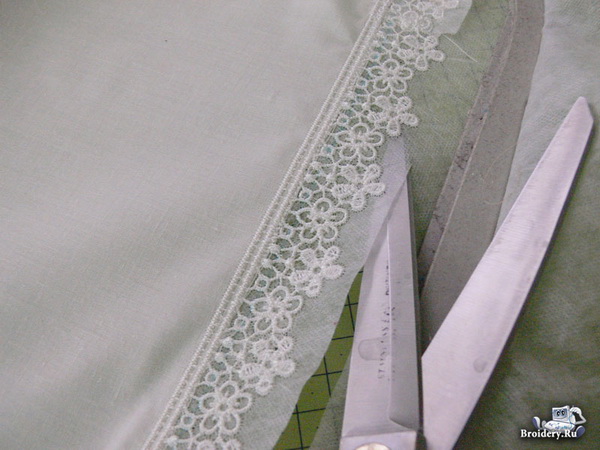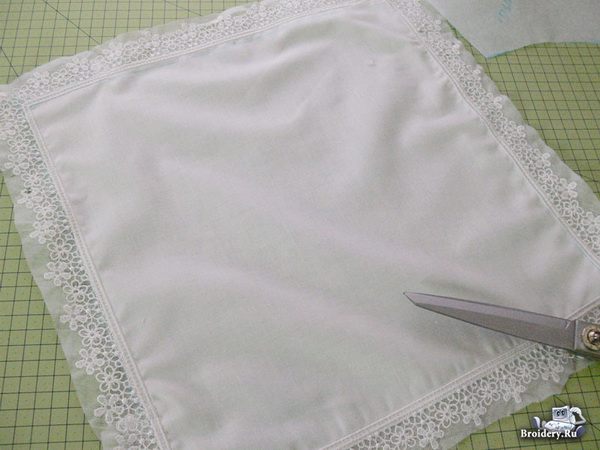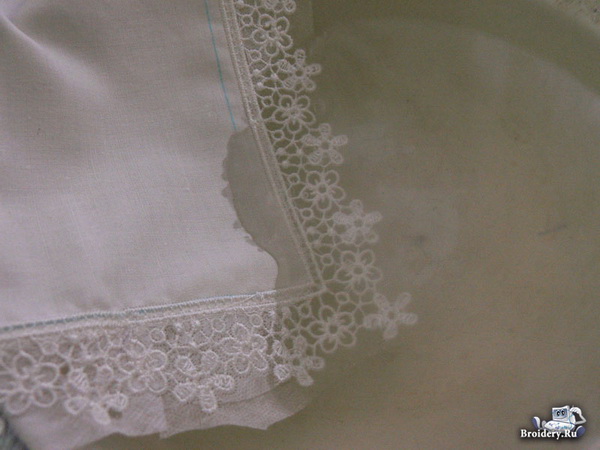 The napkin is ready. You can decorate a tablecloth or a handkerchief in this way, too.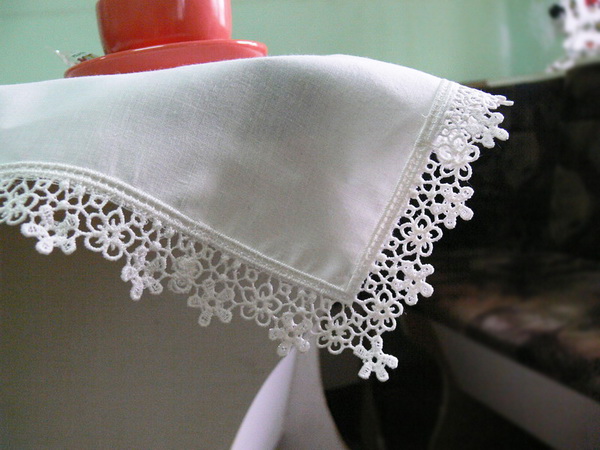 1

1