Embroidering along the seam. How to position a design properly
---
Original text by: Tania Makarova
This master-class tells a secret of embroidering a machine embroidery design, which must be oriented along the seam. It is important to place a design on the item and stabilize it when positioning along the seam. This master-class will tell you how to do it.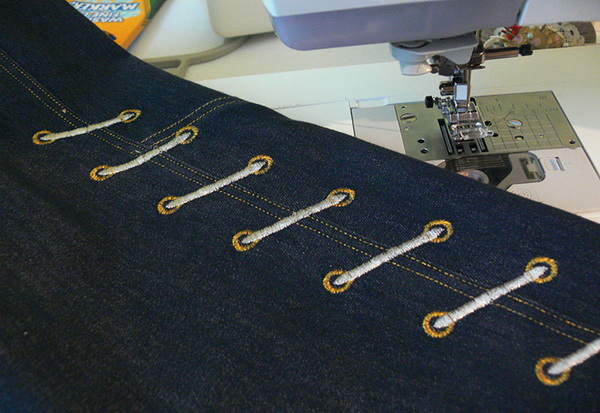 Materials: 
An item
Machine embroidery design
Temporary spray adhesive
Tearaway stabilizer (non-adhesive)
Underthread
Upper thread (metallic)
Embroidering a design along the seam. Preparing for the job: 
1. Hoop the cutaway non-adhesive stabilizer. Load your design into your embroidery machine. Draw a line on your stabilizer, along which your design will be oriented. To determine how to position the fabric, set you hoops in your machine and to the tracing. Mark the stabilizer at the extreme points of the design and spray it with adhesive. Take the hoops from you machine and add a layer of spray adhesive to your stabilizer.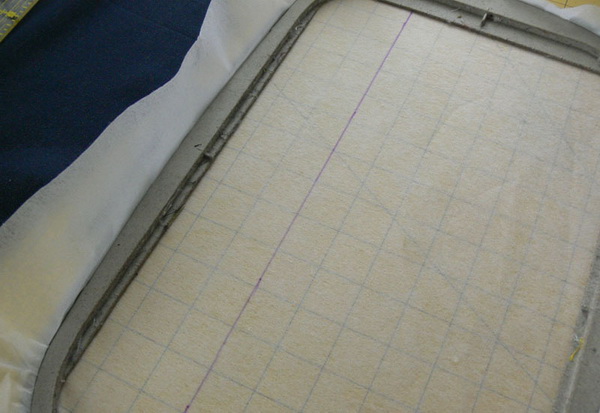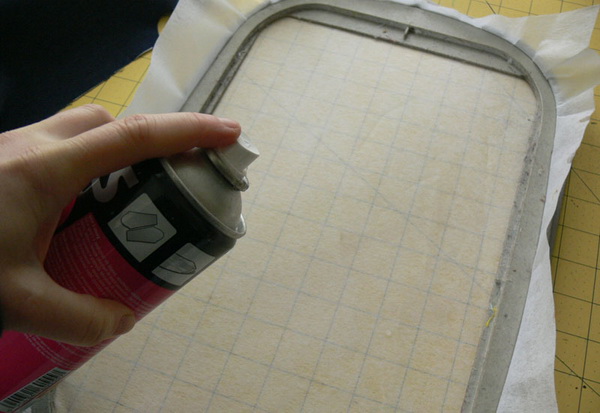 2. Mark the upper and the lower edges of the future design on the item. Place your item so that the middle of a seam would match the drawn line. If your machine has an option of scanning the fabric, it will help you to quickly position the fabric on the stabilizer; the seam will be shown on display, and you will be able to move the design right or left, if necessary.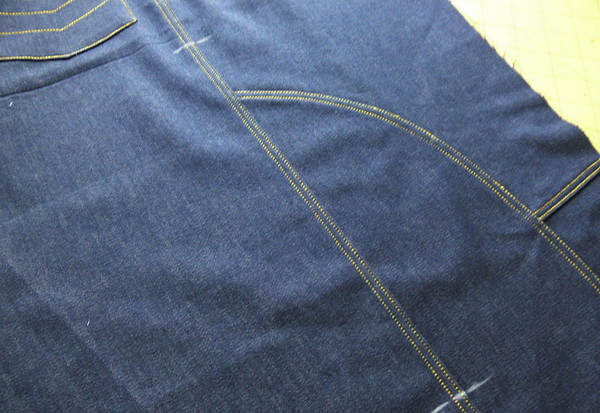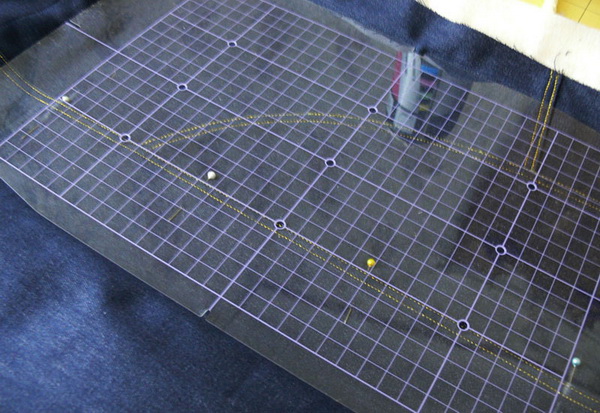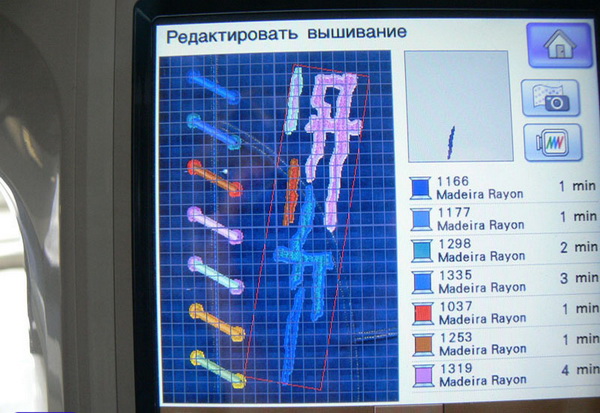 3. Temporarily stabilize the item with pins. 
In the course of preparing of this master-class I added a basting stitch in the editor. It is used for holding the fabric in place and also to ensure that the middle of a seam coincides with the line drawn on stabilizer. How to add lines to the design, you'll read in our future blogs. 
If you notice that your basting stitch does not coincide with your seam, you should stop sewing and remove the thread. Repeat the positioning of the fabric on stabilizer. You can also do it by hand, arranging the fabric so that the stitching line would go in the middle of the seam. Be careful and try not to put your fingers under the needle!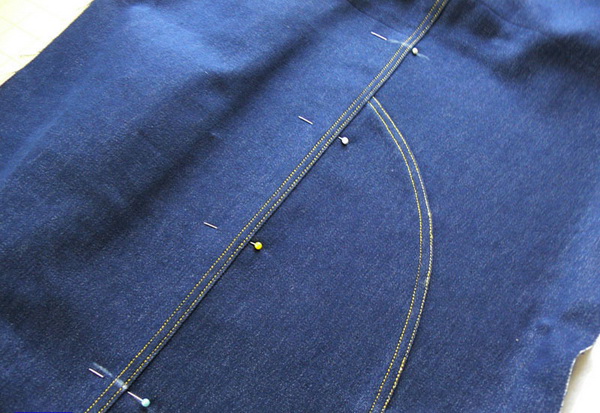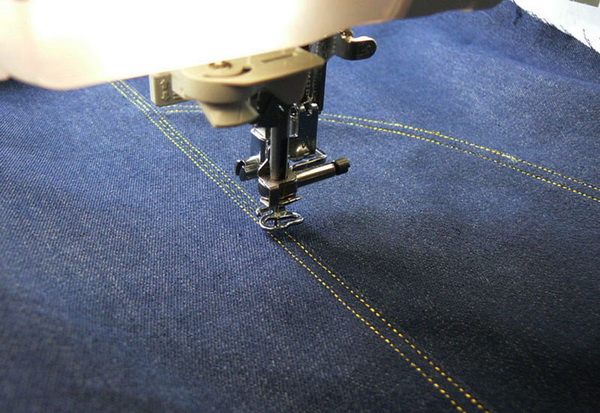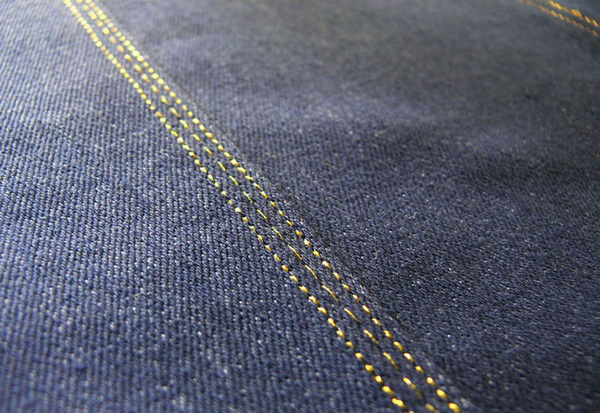 4. Run your machine and embroider your design. It's ready now! You just embroidered a design with the seam right in the middle. All you have to do now is to rip off the basting stitch.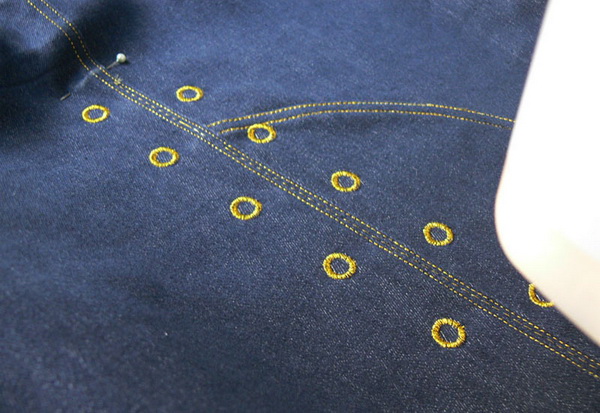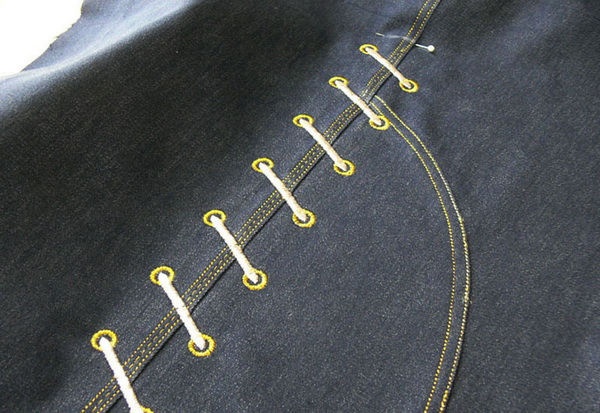 You can use this method for embroidering designs, which are positioned at an angle. When embroidering a decorative pocket, I decided to run the stitch line along the contour of the pocket, under the finishing satin stitch. In this case you won't need to remove the basting.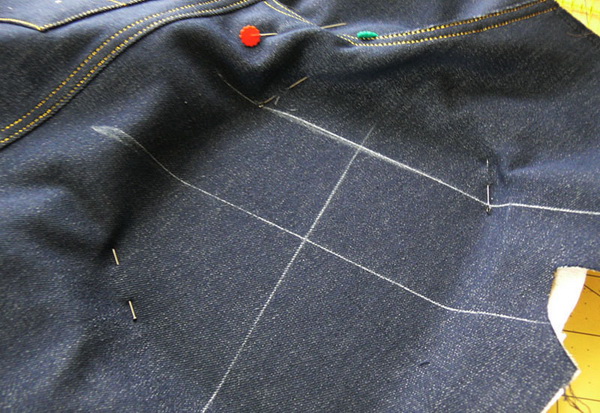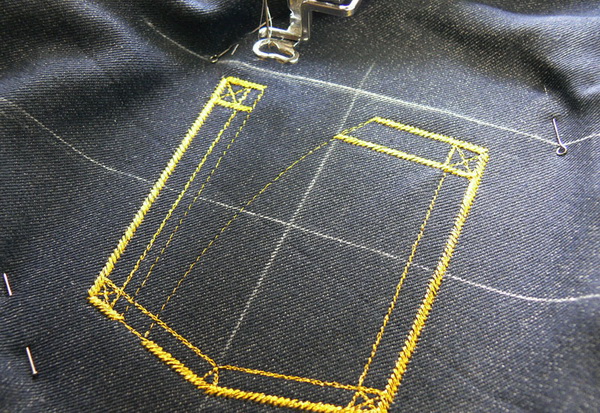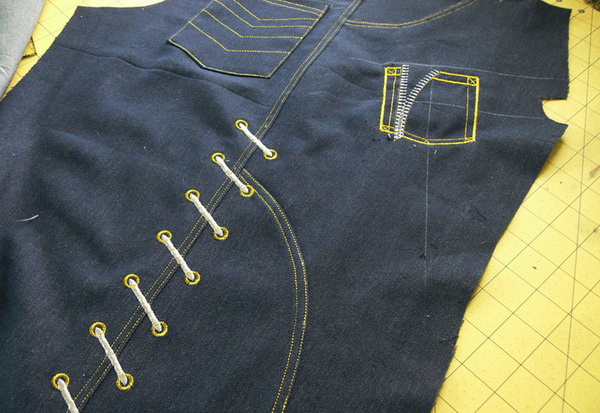 1