Embroidery on knitwear with the help of organza
Entry posted by Irina ·
3,224 views
Original text by: Irina Lisitsa
Embroidery on knitwear requires the use of supplementary machine embroidery materials. You have to embroider a knitwear jacket ASAP, but all the specific stabilizers have run out? You may replace them with a piece of cloth that does not stretch, thin organza for example.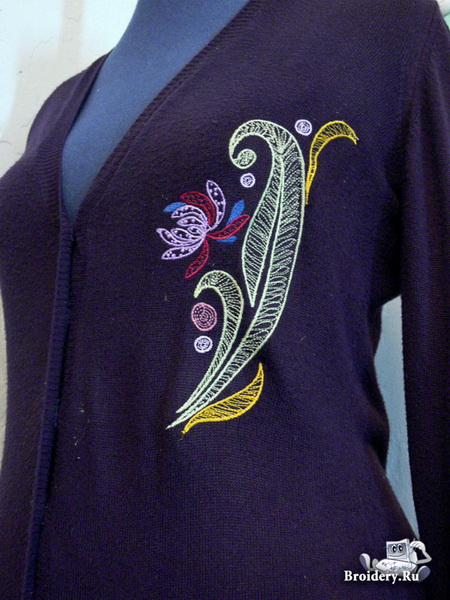 This method is good for designs with loose fillings or made with columns, because organza will preserve the structure and prevent the stitches sinking into the fabric.
Embroidery on knitwear. Materials:
Embroidery threads
Machine embroidery design
The top stabilizer, a water soluble film
Your item
A piece of organza, big enough for hooping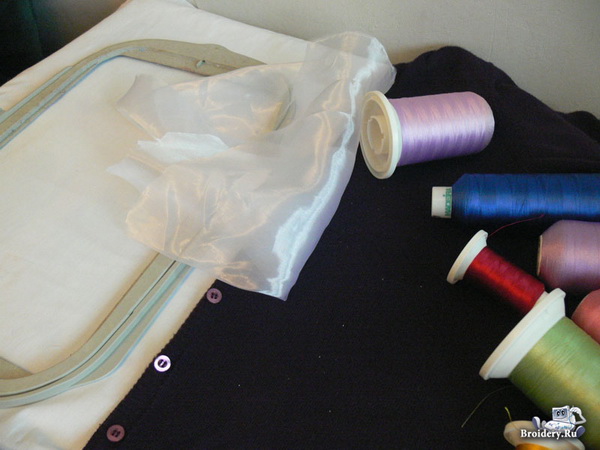 Embroidery on knitwear. A step by step guide:
Hoop a piece of organza, like you hoop embroidery stabilizers. Spray it with adhesive, then mark the center of your design on an item or fabric.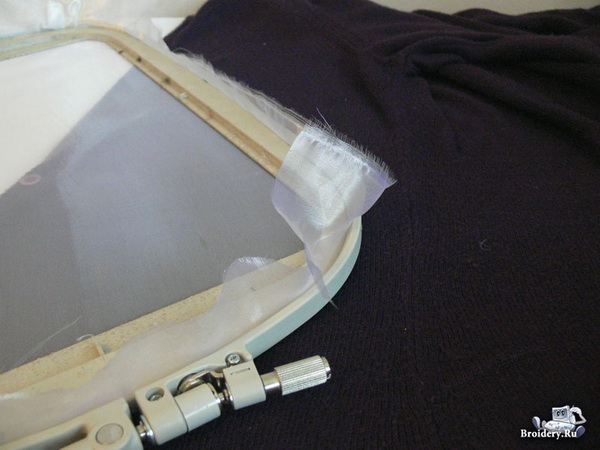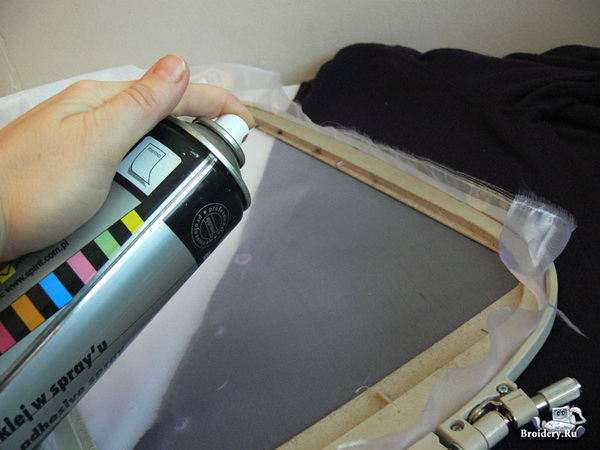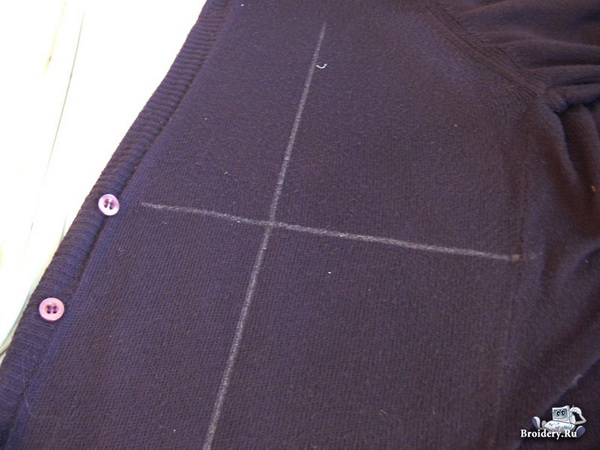 Stick your item on your organza piece. Add a piece of thin water soluble film on the top so that the embroidery on uneven-surfaced knitwear would come out neat, and the stitches wouldn't sink into the fabric. Set you hoops in your machine. Run the basting stitch first: this will join all the layers together and will hold the fabric in place while embroidering. Run the embroidery.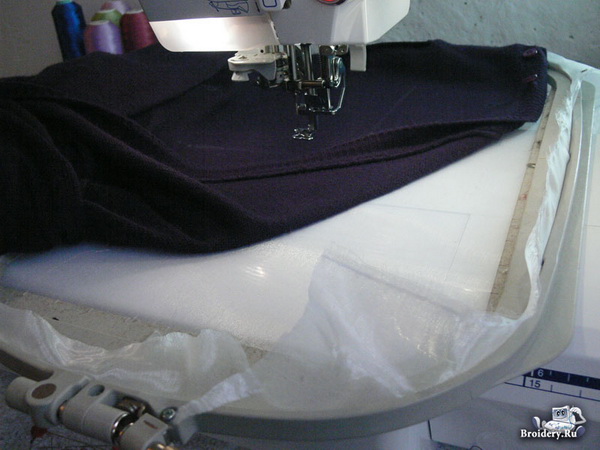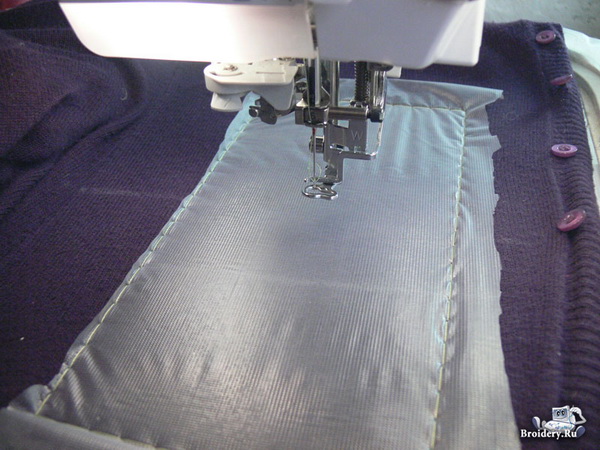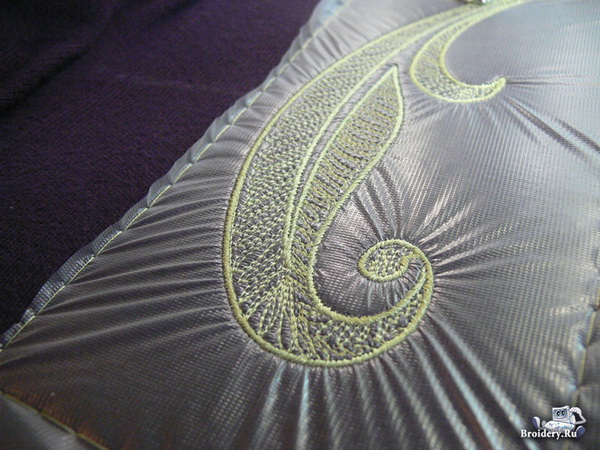 After the embroidery is completed, remove the basting.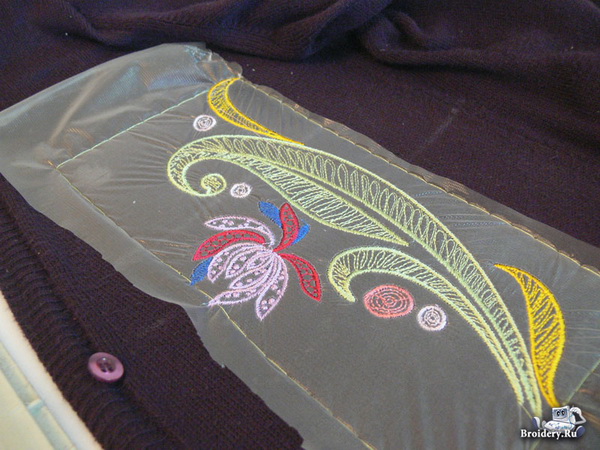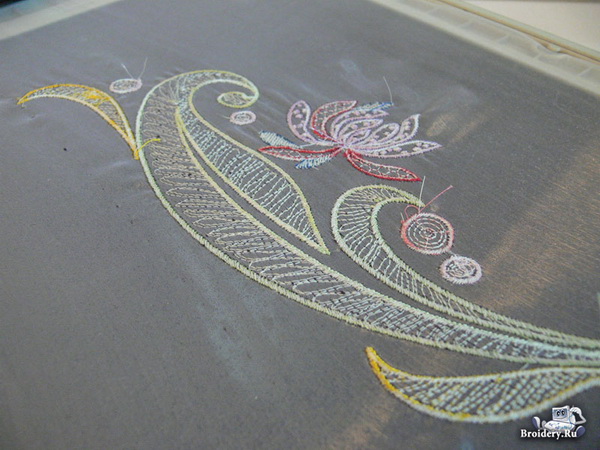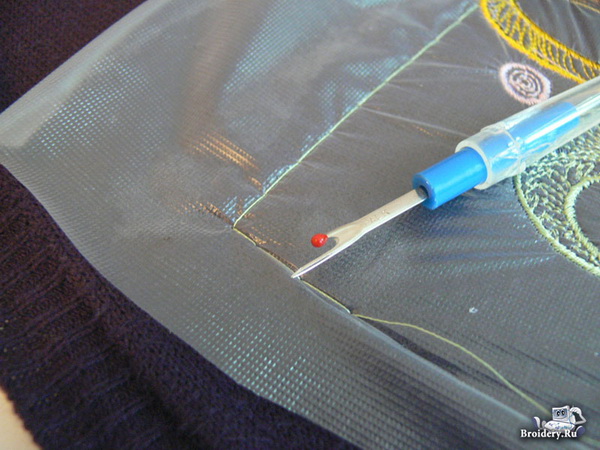 Tear the water soluble film from the right side of the item and carefully remove the organza pieces between the embroidered objects. The work is done.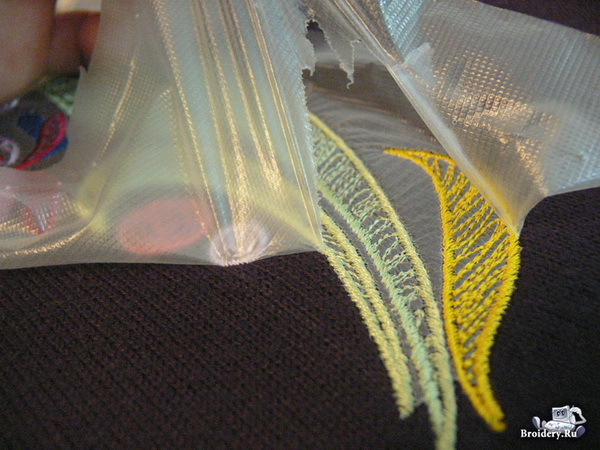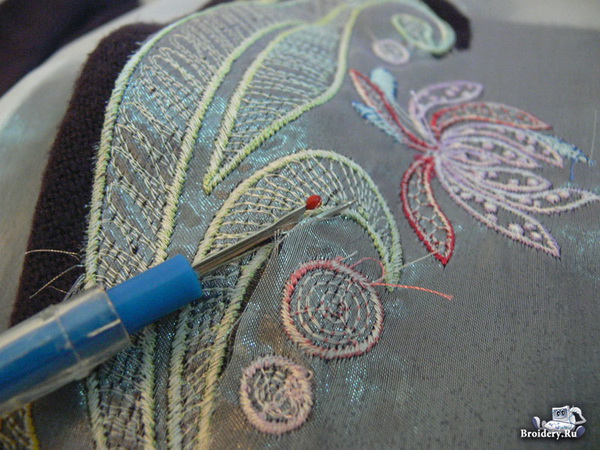 Your embroidery on knitwear has been completed successfully!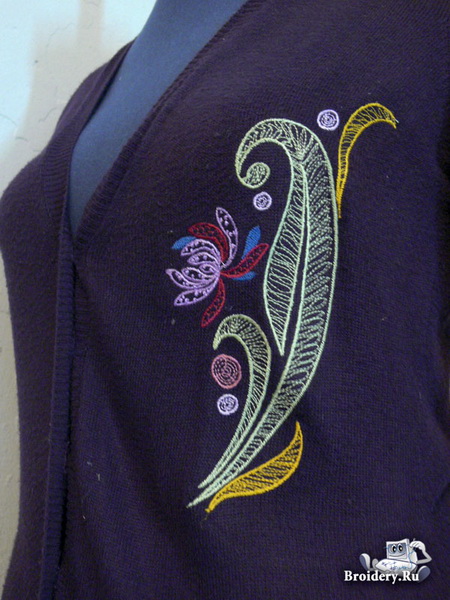 2