On the quality of machine embroidery...
Entry posted by Irina ·
5,029 views
Original text by: unknown
Everything has its reason, and it is good when these reasons can be analyzed and understood and mistakes prevented before the material has been hooped and stabilizers, fabrics, threads and, what's most important, time have been wasted.
Are you familiar with the situation when you overexert yourself, but all you get is an ill-looking embroidery with objects dislocated and the fabric pulled? How to prevent it?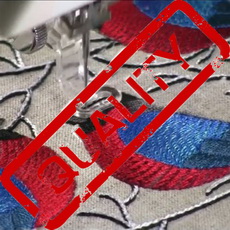 On the quality of machine embroidery
Problems with a design 
One of the reasons of a bad embroidery is a low quality design. The main signs of the low quality design are: the lack of basting where it is needed, large quantity of stitches that are too short or too long, and also Tatami fill, which is the result of an automatic processing (90% of the designs created automatically are of poor quality and can be more or less normally embroidered on dense, well-stabilized fabrics).
If you come across such a design, the result will most probably be deplorable.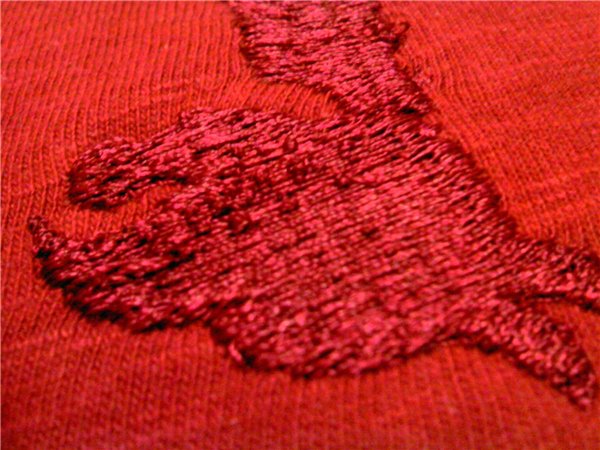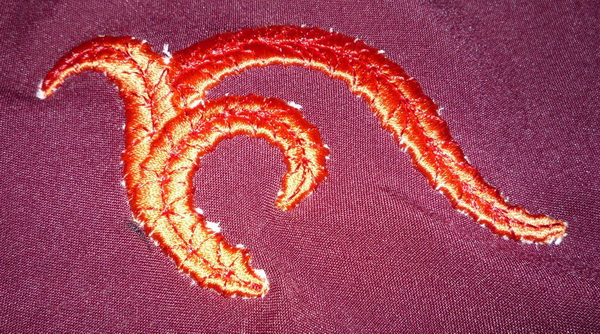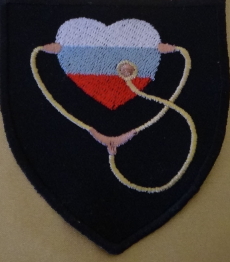 The reason for this are the mistakes made by the designer in the process of digitizing a design or the ones made by the user in the process of altering it.
Identify a low quality design
How to do it? In future, when you gain sufficient experience, you will discern problems in a design at the first glance.
Problems with embroidery technique
You have made some mistakes when preparing a design and then embroidering it, which resulted in a work of poor quality. Like using a stabilizer in a wrong way or embroidering a design on a wrong type of fabric. For example, a beginner may embroider a dense design on leather. As a result, the embroidery may just fall out, because numerous needle perforations will separate the embroidered piece from the rest of the fabric.
Another embroidery technology mistake is loose hooping.
The choice of a needle also may influence the quality of your embroidery. This particularly concerns embroidery on thin knitwear or such materials as leather, faux leather, upholstery fabrics and coated fabrics.
Sure, you won't always have to put up with fabrics that give you problems, but you need to consider fabric+needle+thread in any case.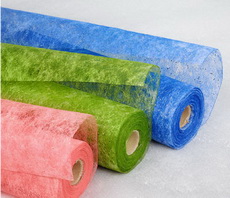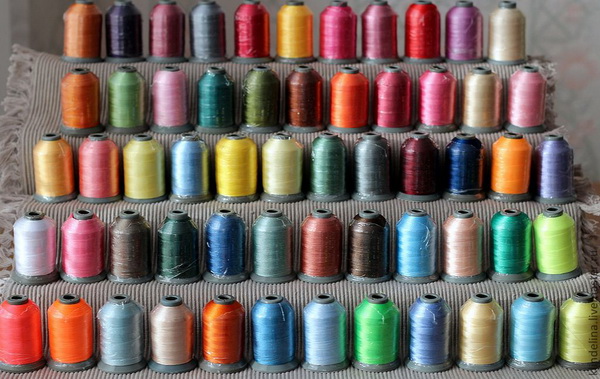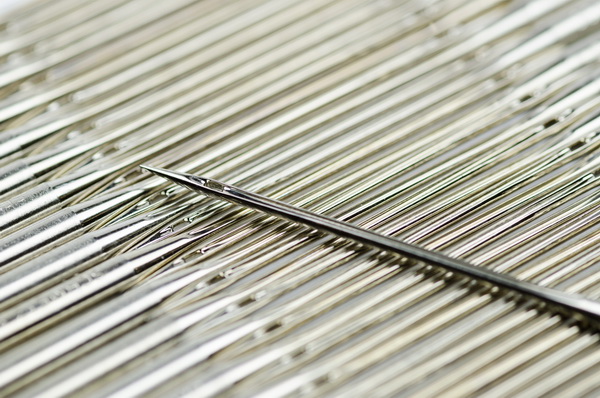 For example, beginners and even experienced embroiderers often encounter a problem with embroidery on a perforated fabric or knitwear, because a thin and sharp embroidery needle only cuts the threads up. You should use a thin ballpoint needle for knits when working with such fabrics.
Leather, especially cordovan or the the thick one used for belts, should be embroidered with leather needles, and the use of designs such as Blackwork or Redwork, where stitches are sparse, is preferable.
Disregard for the rules of embroidery making may lead to a disagreeable result. For example, in case when a thin film, which is intended to be used as an upper stabilizer, is used as an underlay for a fabric or a main stabilizer for lace.
Preparing for embroidery you should choose your stabilizer properly and carefully read the manual.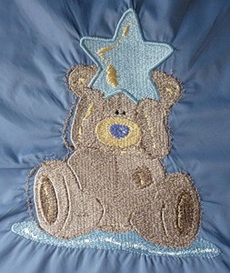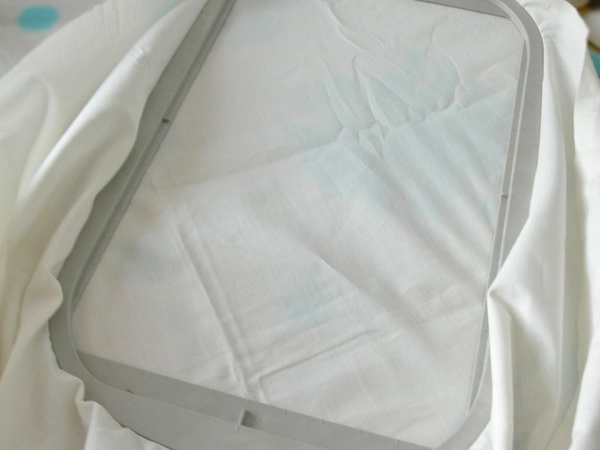 A very common mistake is to hoop the fabric in a wrong way. When the fabric is loose, there are creases and cramps on it. And of course, you'll get a defective result, even if the design is good. To get a neat embroidery, with an even fill and without any creases and shifting of the details, you need to press the fabric beforehand, in order to stabilize it properly, to straighten the fabric in the hoop (try not to overdo it!) and to tighten the hoop screw so that the fabric would not move.
Another mistake made by many embroiderers, especially those who just begin to learn the technique by themselves, is embroidering a dense design on knitwear fabric. Despite using a stabilizer an embroidery does not look good, because the fabric is pulled at the edges, and the embroidered area is much more rigid than the rest of the fabric, to the point where it seems like a piece of wax. If you have embroidered right on the item, without doing a test piece first, your favorite pullover or your client's jacket is ruined.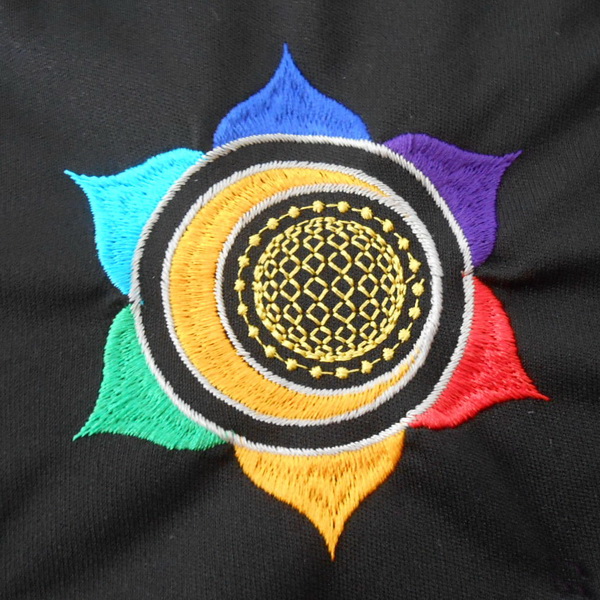 To avoid problems like that choose the fabric that matches your design in density.
Problems with embroidery equipment.
If your machine breaks the thread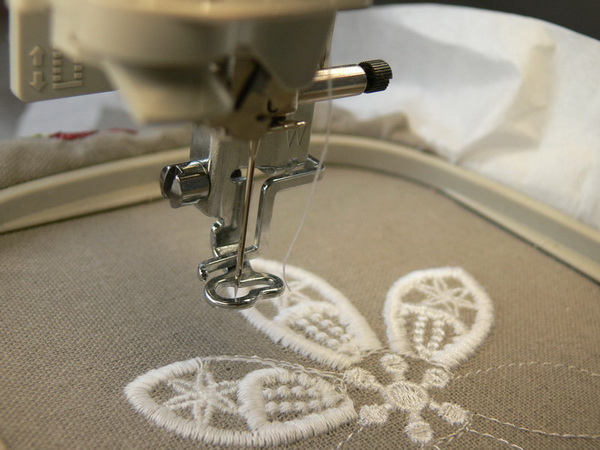 •    The main reason for it may be an accumulation of thread fragments and lint in the tensioner and also the dirt under the throat plate.
Take off the top that covers the lamp (you won't lose your guarantee, but will be able see everything inside) and inspect your machine carefully (you can use a magnifier). If you find fragments of threads and other litter, remove them. 
•    One more reason for the thread breakage is the poor quality of embroidery threads.Try the threads of some other brand and see how they work in your machine.
•    The third reason for thread breakage are needles. The needles need to be replaced from time to time, because they wear down. It's not very economical to replace them often, but if the thread breakage continues, it's time to do it, because there may be a burr in the needle's eye.
•    Also the thread may break because of adhesive<. even adhesives specifically manufactured for machine embroidery may if applied in large quantities stick not only to the fabric but needle too. lint accumulates thread gets stuck it and breaks as a result.
Clean your needles with a cotton swab dipped in alcohol and try to apply less adhesive in future.
Too much stabilizer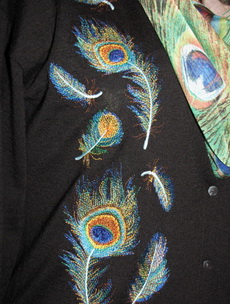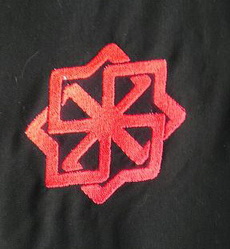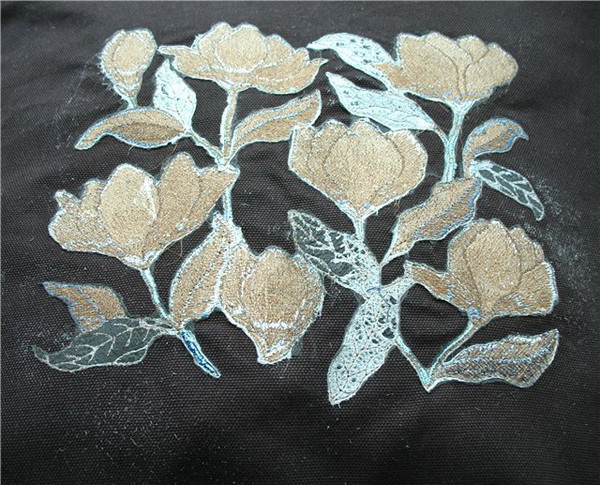 In some cases, such as embroidering a painting, you need it to be very dense, but a thin stabilizer or several layers of printing paper, which is used by many money-saving embroiderers, adds friction, so when the thread goes through a lot of layers, it becomes frayed and eventually breaks. What is the most unpleasant, the thread may be in this state for a while, and the machine won't signal its breakage, and the embroidery will be done incorrectly for a long time.
This won't happen if you choose a stabilizer of an appropriate density.
Too loose or too tight upper thread or underthread tension may have a negative impact on the quality of the embroidery. Underthread may show on the right side and ruin the look of your design. You need to regulate it, either by yourself, following the instructions in your manual, or with the help of a service engineer.
Loops on the wrong side usually appear when the upper thread is loose because it did not get between the tension discs. Some models have their own way of threading: in some the foot must be up, in the others — down.
In order to fix it you need to rethread the machine, in accordance with the manual.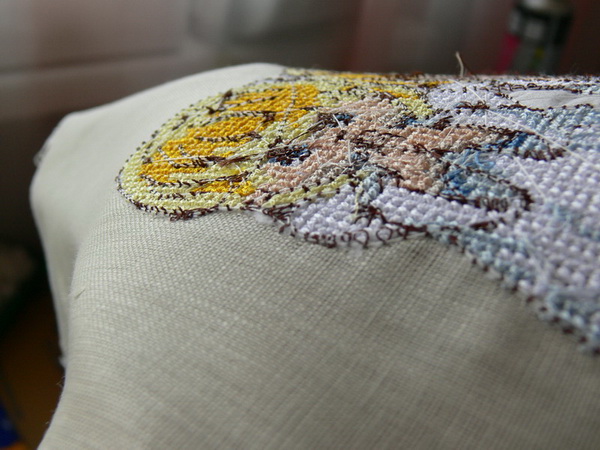 The automatic trimming between the objects does not always have a good impact on the design. For example, it's better not to trim a cross-stitch design that has numerous individual crosses lying very close to each other. In case of automatic trimming the you'll get a thick fringe of thread ends and the machine will have trouble embroidering.
Each case requires a unique approach, depending on the design, and you should turn down the automatic trimming option if needed, either in the software or in the machine. 
This is an incomplete list of embroidery technique irregularities and the reasons for low quality output. Beginners sometimes get rather inventive. Nevertheless, if you read this and learn to avoid some mistakes, the success is guaranteed.
We wish our readers to accomplish only the best quality while embroidering!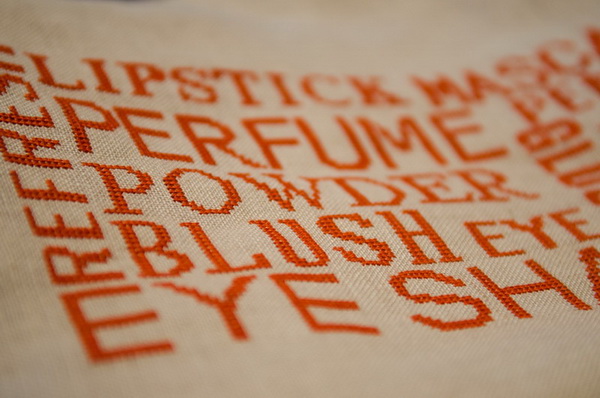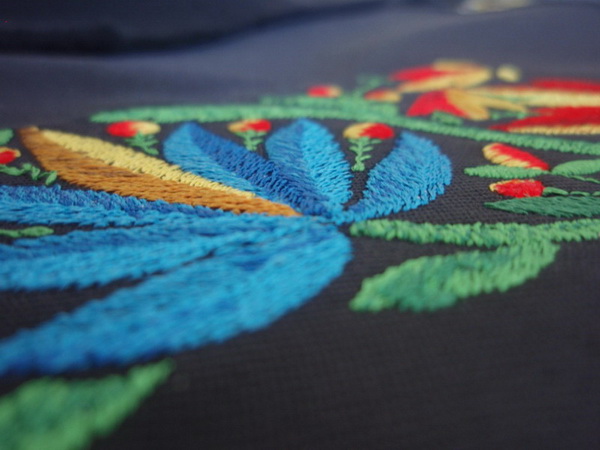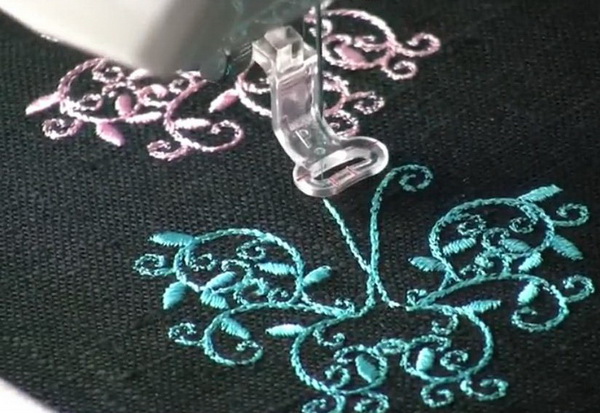 1