Hardanger embroidery technique
Entry posted by Irina ·
3,164 views
Original text by: Irina Lisitsa
The Hardanger embroidery is an ancient Scandinavian hand embroidery technique, which involves counted satin stitches, because the design is created by the parallel stitches that run along the straight lines. There is something from hemstitch in it, too, because one part of the fabric base is later removed. Traditionally the Hardanger embroidery was used to decorate dresses and costumes of the Norwegian beauties. As any other hand embroidery technique, Hardanger requires a lot of embroiderer's time and patience. With the development of new technologies and embroidery equipment the Hardanger technique became much easier and quicker to accomplish. 
This master-class shows the order in which you should embroider the elements of the Hardanger design, so you could decorate your house with a Hardanger pillow. 
Hardanger. Materials:
•    The main fabric 
•    Tearaway adhesive stabilizer 
•    Upper thread 
•    Underthread 
•    Water soluble stabilizer 
•    Machine embroidery design (hardanger)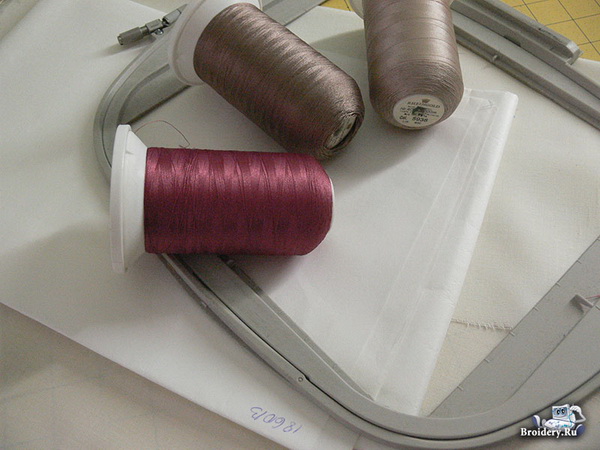 Hardanger. Embroidery process
Print your design patterns on your printer. Stick your tearaway adhesive stabilizer to the wrong side of your fabric. Organize the printed designs on your fabric the way you like. Mark the center of each design.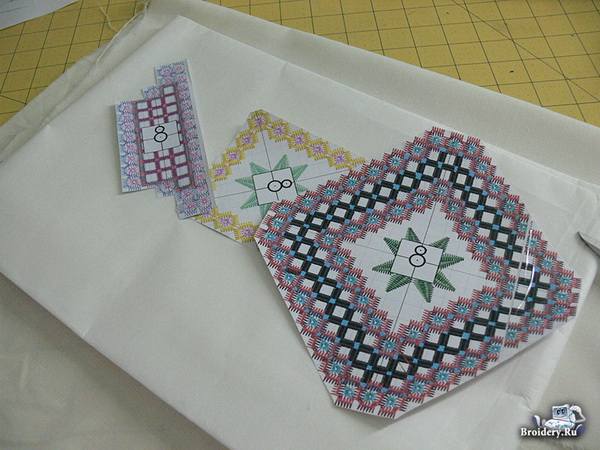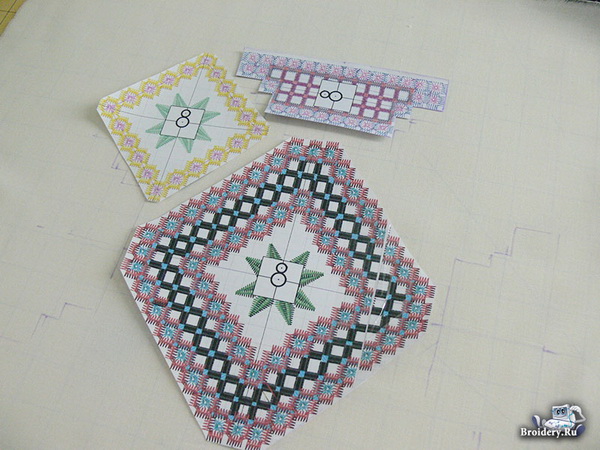 Hoop the fabric in accordance with these center marks. Set you hoops in your machine and load the design. It is more convenient to embroider from the center of the design to the edges.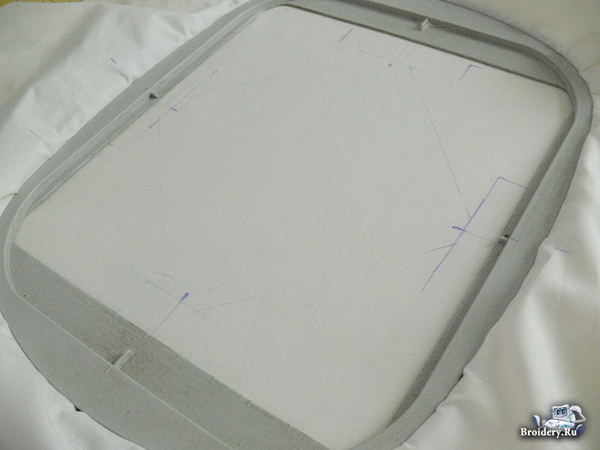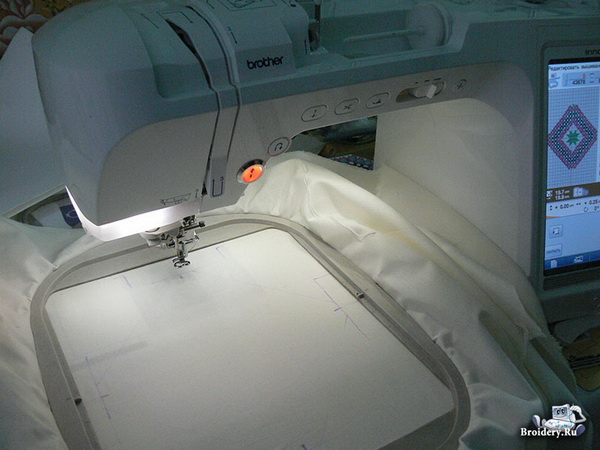 The first stitch will mark the area of your future Hardanger embroidery. Put a piece of a thin water soluble stabilizer onto this first stitch, the second stitch will secure it on the fabric and will allow you to cut away the pieces where the Hardanger stitches will be.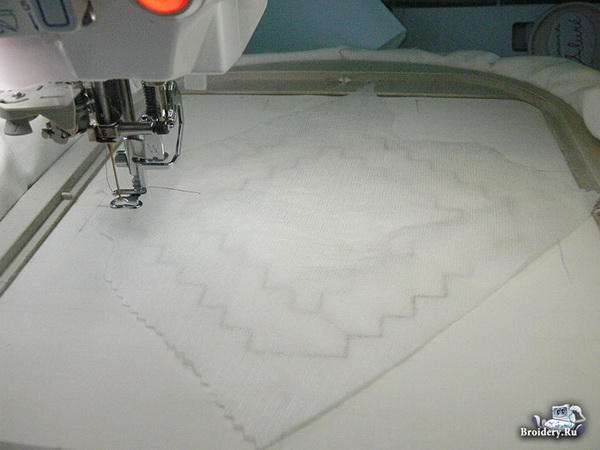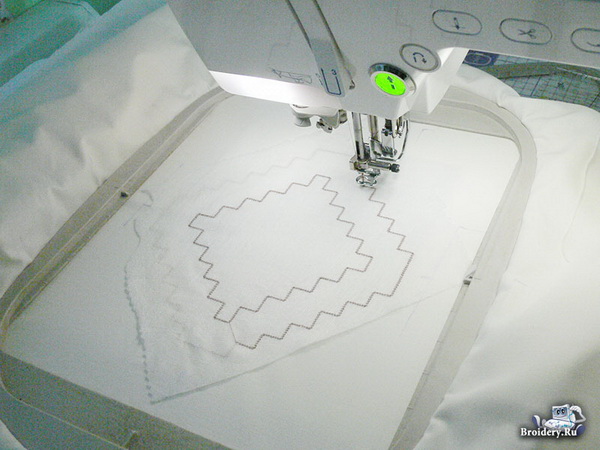 After having secured the water soluble stabilizer on the fabric by a narrow zig-zag stitch, take the hoop off your machine and turn it wrong side to the top. Make an incision through the fabric and the stabilizer, but leave the water soluble stabilizer intact. Cut out the area where your Hardanger embroidery will be, trimming the fabric near the stitches.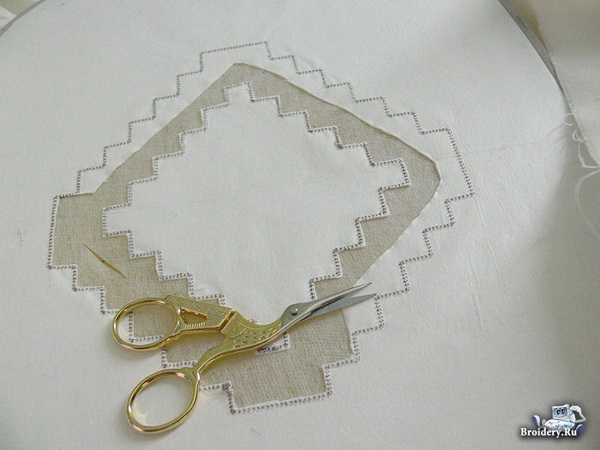 After having trimmed the extra fabric, set you hoops into the machine and finish your embroidery.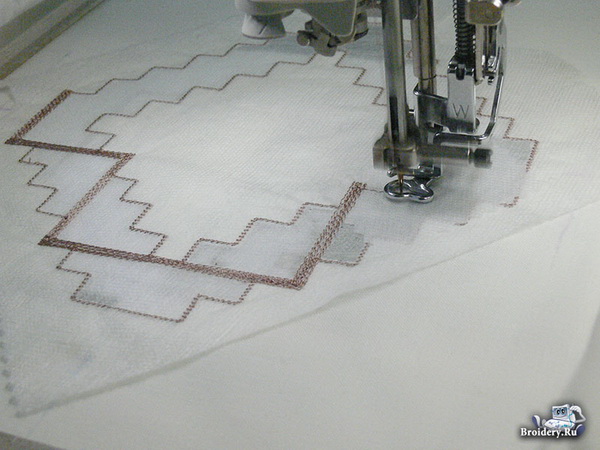 When embroidering, don't forget to change the thread, using the color map that goes with the design.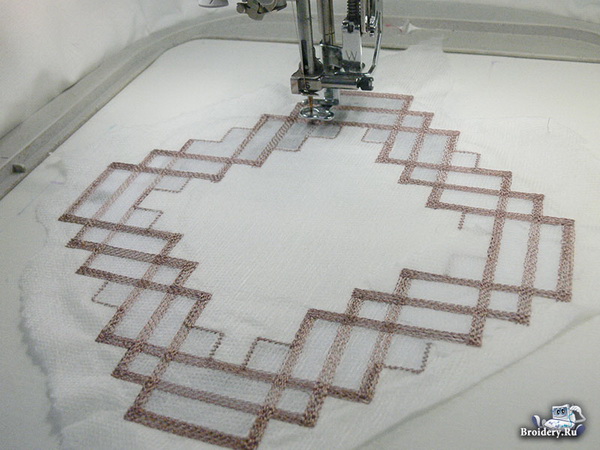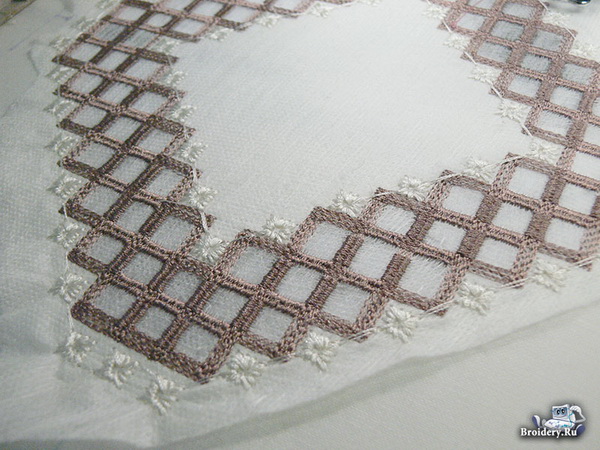 Repeat the embroidery process for the other parts of your design. After the embroidery is completed, rinse it with the sufficient amount of warm water or wash the ready item without the use of laundry detergents.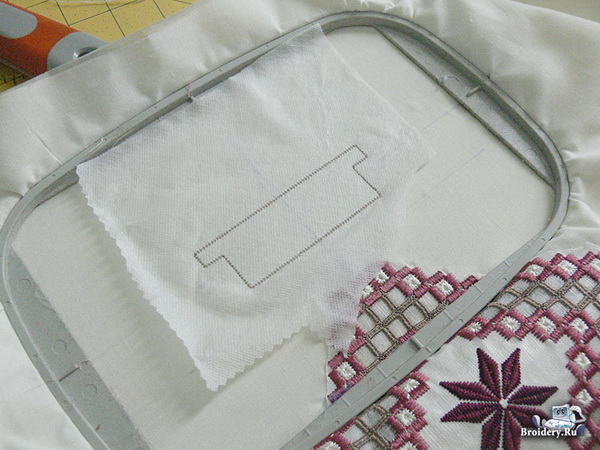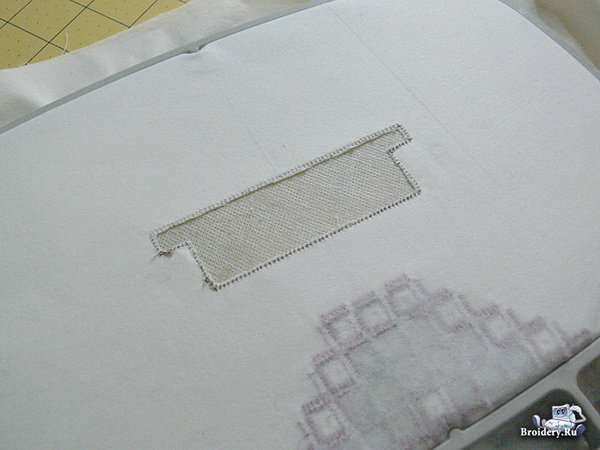 Hardanger. Assembling the front side 
When the embroidery is completed, wash your item sparingly and dry it slightly, then smooth the embroidered part with an iron. To make the pillow, cut out two pieces of fabric of two different colors, 5 and 8 cm wide. Sew them together, press the seam allowances to the darker colored side. Then sew these two strips of fabric on both sides of the central detail on your pillow. The front side is ready, now all we have to do is to sew the back side.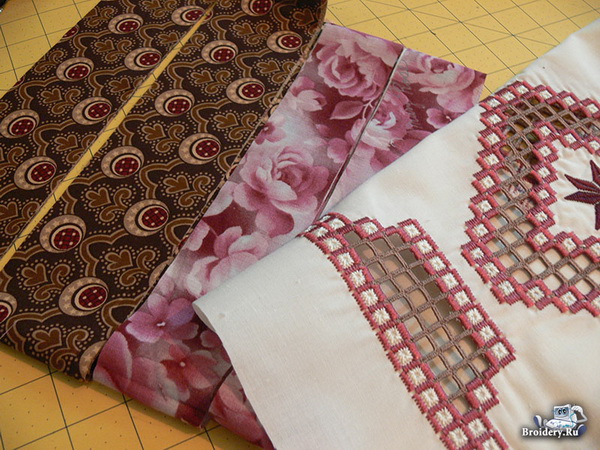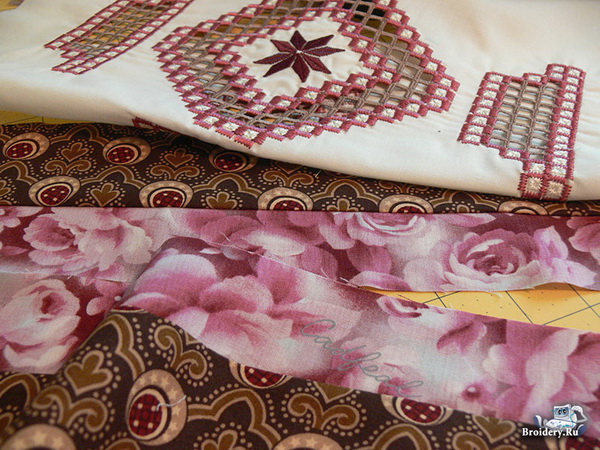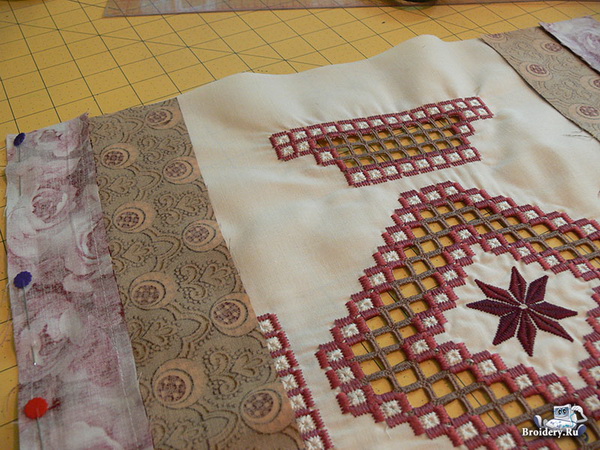 The pillow decorated with Hardanger embroidery is ready!