Embroidery techiques: Openwork on knitwear (two-thread french terry)
Entry posted by Irina ·
13,286 views
Original text by: Irina Lisitsa
To demonstrate the process of making an openwork embroidery I chose two-thread french terry, because this type of knitwear is stable, trimming distorts it very little, and therefore, is perfect for this machine embroidery technique. You can do this on any sewing or embroidery equipment. The making process is the same as with openwork and cutwork embroidery on any other fabric. This master-class will help the beginners to understand that machine embroidery on knitwear is not all that difficult.
Materials for embroidery on knitwear:
•    Knitwear fabric (0.3 mm two-thread french terry)
•    Tearaway adhesive, either Stiffy 1860B or 1640B
•    Water soluble film
•    Upper thread
•    Underthread
•    Machine embroidery design (download or buy one from our shop)
Openwork: The making process
Stick a tearaway adhesive of an appropriate density to the wrong side of your fabric. Hoop the stabilized fabric and turn in the screw.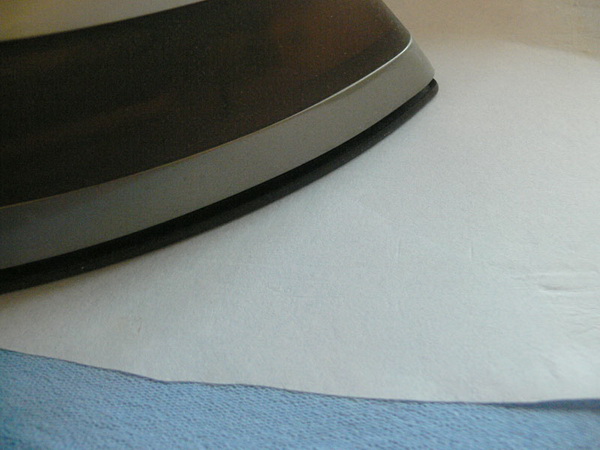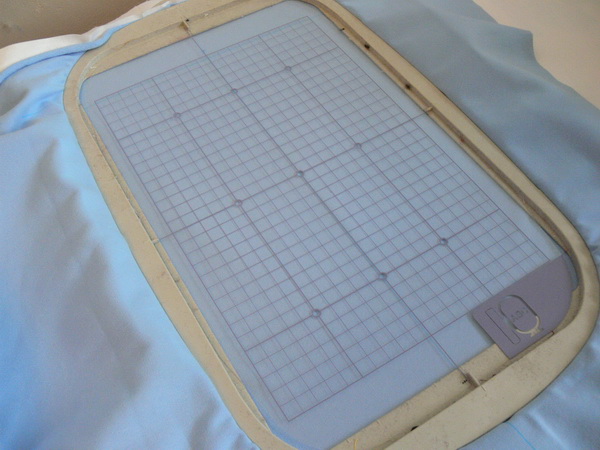 Embroider the first color of your design (usually it is the stitch, which will outline the future design and mark the areas that will be cut out.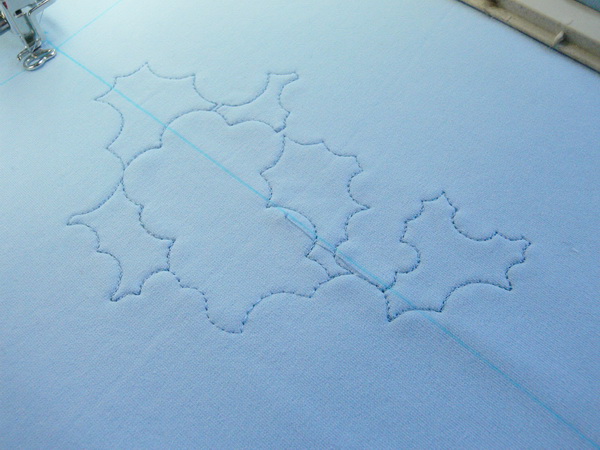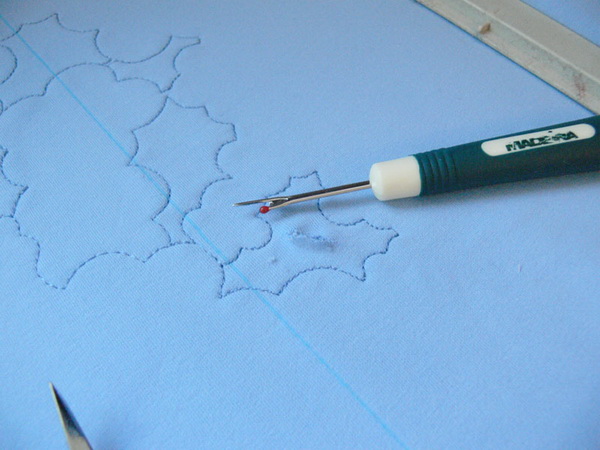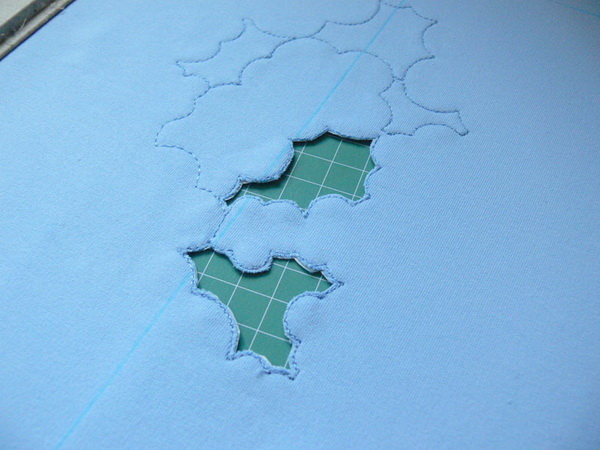 Take the hoop off the machine and make small incisions in the center of an embroidered area, using scissors, a razor blade or a ripper, then cut away the bits of fabric with scissors.
Put a thin layer of a water soluble film on top of the fabric and secure it with pins.
Be careful not to put pins into the embroidery area.
Set you hoop into your machine and continue the embroidery.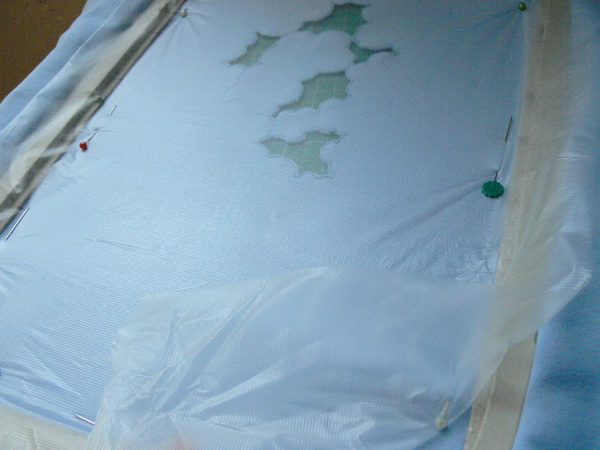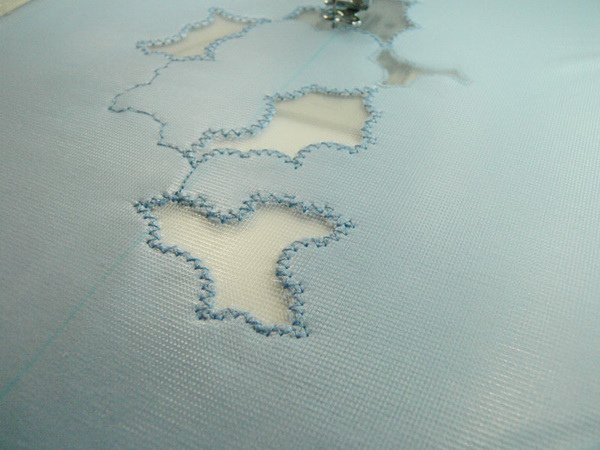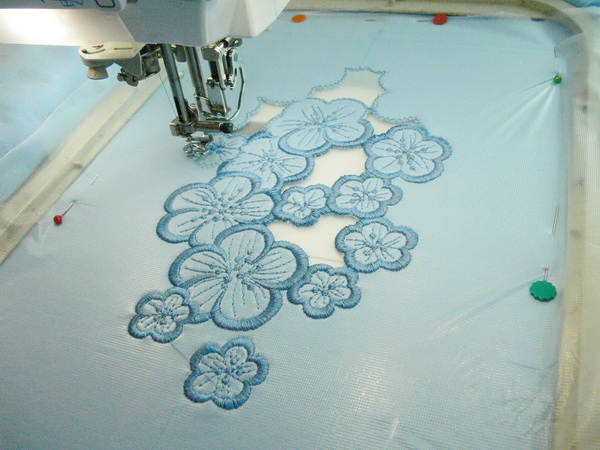 After having embroidered the design, remove the stabilizer leftovers from both the right and wrong side of the item. Press the embroidery on the wrong side, on several layers of terry towel, so that the machine embroidery would preserve its density and not become flat.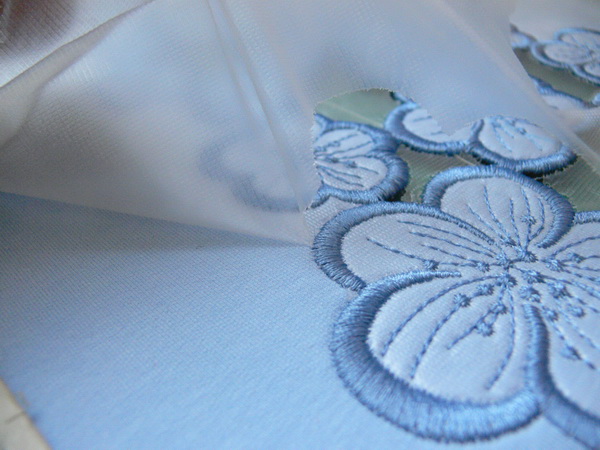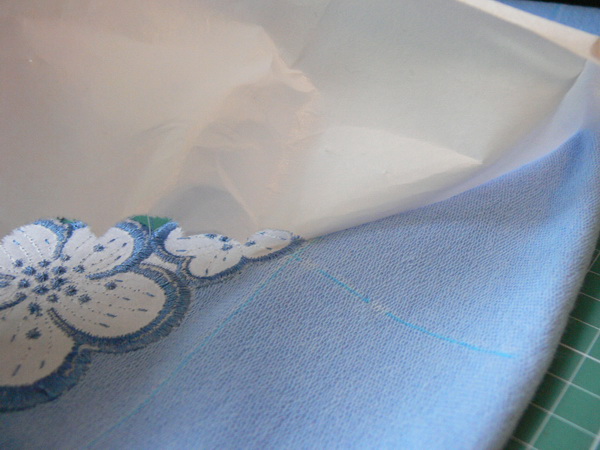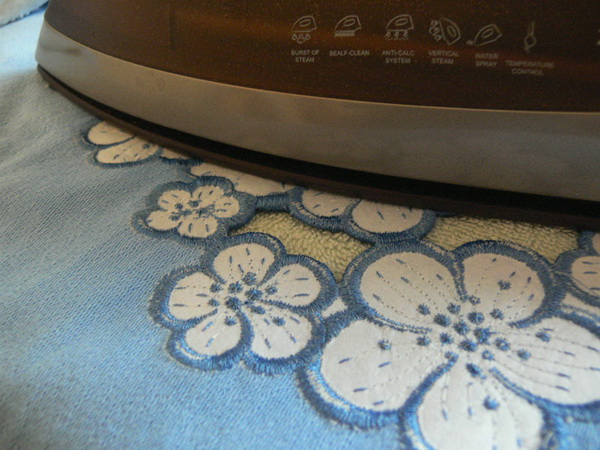 Your openwork on knitwear is now ready!
2