Software for creating cross stitch patterns for the embroidery machines
Entry posted by Irina ·
9,626 views
If you are reading this article, it means that your interest for machine embroidery has overcome the beginner stage, and you have decided to master the embroidery software to choose the right one for creating cross stitch patterns. A lot of manufacturers, in order to increase embroidery editor capability, add a software module that allows creating cross stitch patterns and saving them into the formats recognized by the embroidery machines. What are these software products you'll learn from this article.
I want to bring to your attention the fact that in this review I only point out those software products that allow creation of cross stitch patterns for embroidery and sewing and embroidery machines. Also note that you'll find only the widely known software products on this list, for I skipped the lesser known ones.
Creation of the cross stitch patterns
Creating cross stitch patterns for embroidery machines, on one hand, is the easiest of all digitizing tasks, but on the other hand, the most complex one. It depends on the principle of creation: whether a designer will work with ready patterns or create the new designs completely out of his head or using the images (such as photographs) of his own.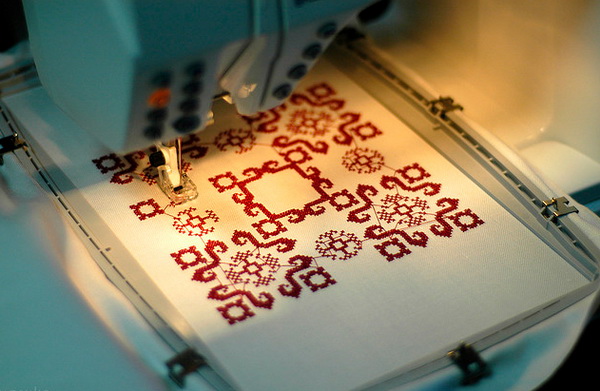 Fortune favors a designer that has decided to try and digitize a ready pattern. There is no need to think about such design characteristics as basting, density and pull compensation. There is no need for using imagination to convert a photo into a cross stitch pattern. One just needs to figure out what types of cross stitch there are in hand embroidery, which ones can be created in the software, and after having mastered the tools, to create stitches one by one.
A designer that wants to create cross stitch patterns from images or photos has to face all the problems with color scheme, stitch types and their size. This requires a creative approach and artistic thinking.
To be through with the embroidery software once and for all, you need to understand that it comes in standalone editors and also built-in modules. I don't want to throw my weigh around and influence your decision, and yet I want to make some comments about the usefulness of various software products.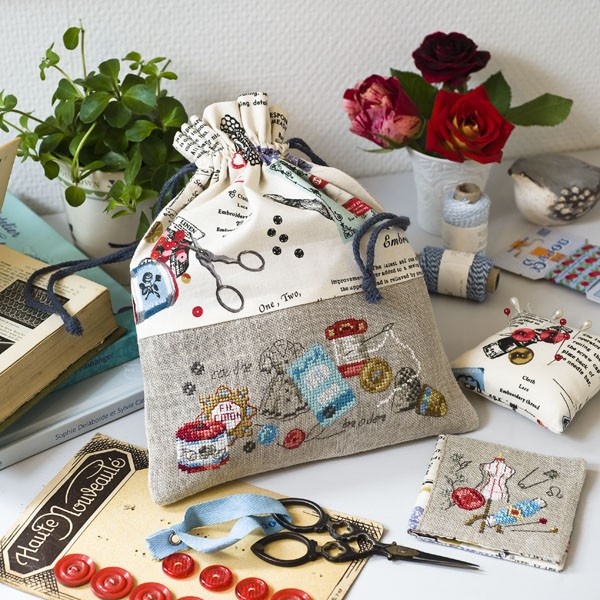 The software for creation cross stitch patterns falls into two main categories:
Standalone editors
Of all the software meant for creation of cross stitch patterns and conversion of the files into the format recognized by embroidery machines we can single out two products:
•    PatternMaker for CrossStitch
•    CrossStitch Professional Platinum
Both of these software products were designed for creating hand embroidery cross stitch patterns, and only later the manufacturer added an option of saving the result in a format recognized by an embroidery machine. Although both of these editors were designed for creating hand embroidery cross stitch patterns and have practically all the tools for creating machine embroidery designs, in my opinion, CrossStitch Professional is slightly superior to PatternMaker. Notably, the latter of the two lacks an option of saving most of the special stitches (cross stitch) into a format recognized by a machine.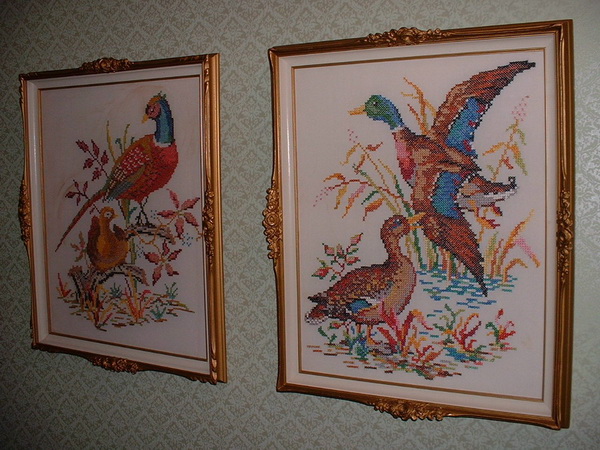 Both software products work with scanned patterns as well as process images automatically and create designs with the help of the tools.
Additional modules
Nearly all big embroidery editors have additional modules that allows creating cross stitch designs. Sometimes they come as an in-built solution, sometimes you need to buy them separately.
Embird (bought separately) has an automatic conversion tool, and also an option of fitting the scanned patterns into the open documents to make the process of creation more easy. You can also create cross stitch patterns with tools. Conversion of the special stitches is present.
Wilcom ES – has an automatic conversion option, is able to create cross stitch designs from scanned pattern and has tools for object creation. There is also canvas changing option and the possibility to set the stitch count. The capabilities of the software are sufficient for creating cross stitch patterns, but one would wish more operational comfort.
Bernina ES (in-built) — practically the same as Wilcom ES.
Digitizer MBX/Pro (bought separately) — practically the same as Wilcom ES. They cost about $160-200 each.
PE Design (in-bulit) – this software had an automatic conversion option, and you can also work with scanned patterns. Creation of the cross stitch patterns with the help of tools is not the best here.
Compucon EOS — automatically converts images into cross stitch patterns and also has tools for creating objects with cross stitch fill.
Tajima DGML by Pulse (in-built up to v. 14) — starting form the next version there is no automatic conversion tool. The software only has a tool for creating objects with motif fills and also one for creating cross stitch lines.
Which software product to choose for creating cross stitch patters, is entirely up to you!
1

1