How to align machine embroidery designs with lace
Entry posted by Irina ·
16,543 views
Original text by: Katya Ebber
Your hoop is not one-size-fits-all. You become acutely aware of it when you need to embroider lace ribbons or edgings. This master-class will tell you how to align machine embroidery designs with lace so that the joining places could not be seen. This master-class shows working in the embroidery design software (creation of the alignment crosses), and also the embroidery process. 
Preparing the design in Embird 
Load a chosen machine embroidery design into Embird. Add the alignment stitches and half stitches at the top and the bottom of the design. Copy and flip them vertically. Having added the alignments stitches, change the order of steps in the embroidery, dragging the objects in the objects bar, and also change their color. The main objects should be located between the top and the bottom alignment stitches.
Click 'Paste' in the toolbar. In the pop-up list choose 'Basting' and define the stitch length. After you click 'OK' the guide stitch will be added to specify the design's position in the hoop.
How to align machine embroidery designs properly 
Load the prepared design into your embroidery machine and embroider the first color, according to the chart you added in the software.
Hoop the water soluble stabilizer and embroider the first design (001). 
Alignment stitches are embroidered with the last color of the design. They will be used as marks for linking this part of the design with the next.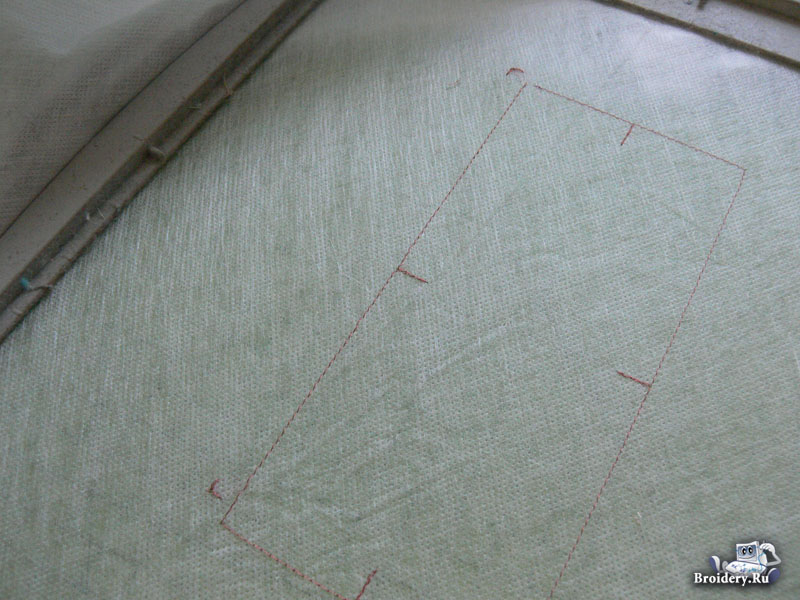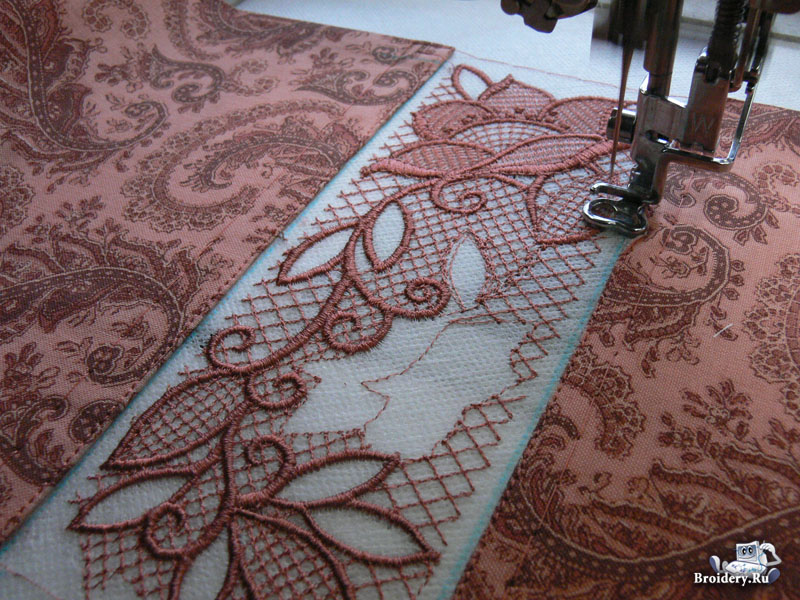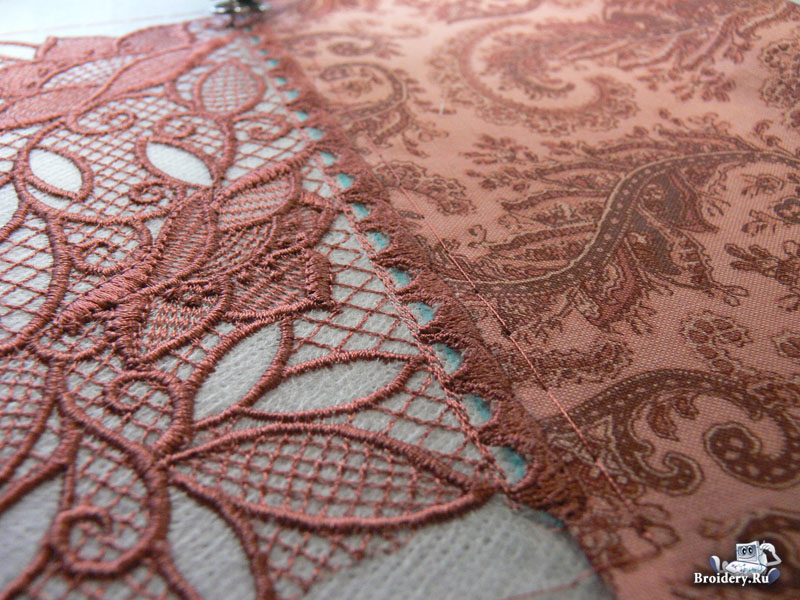 Having embroidered the first design, trim away the water soluble stabilizer near the embroidery.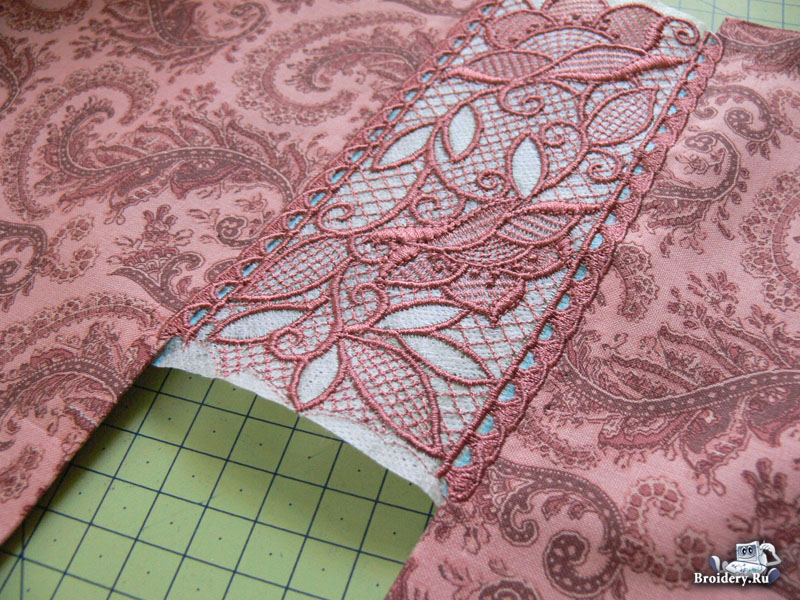 Hoop water soluble stabilizer again and embroider first two colors of the design (the guide stitch and the alignment crosses). Remove the hoop from the machine and add a thin layer of spray adhesive. Using a short pin, join the center marks of the alignment crosses on the embroidery parts and on the water soluble stabilizer.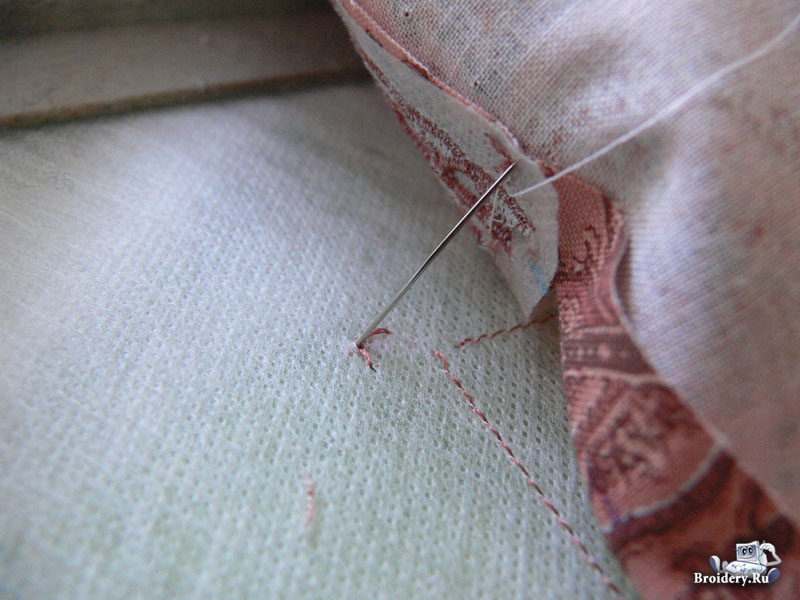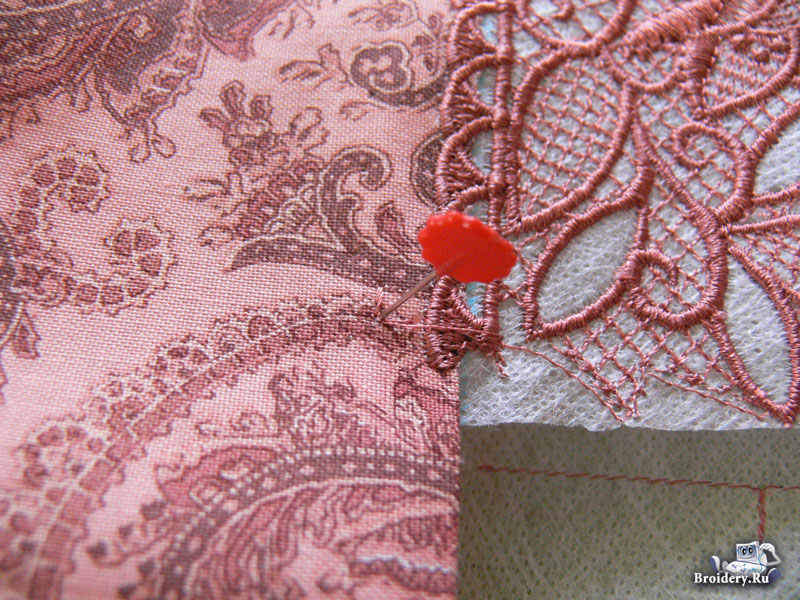 Do the alignment stitches without the thread to check if the hooping went right. If all the crosses and stitches match, begin the embroidery. If the alignment crosses do not match, repeat the alignment process as mentioned above.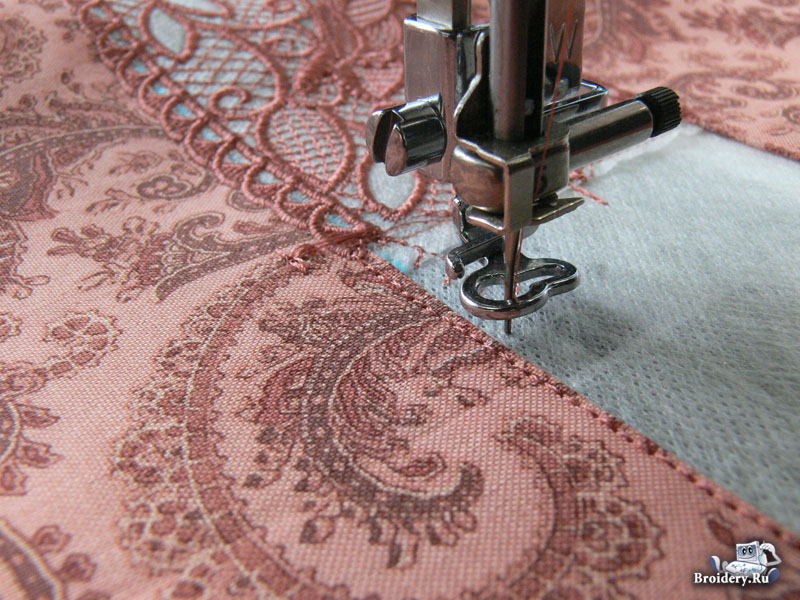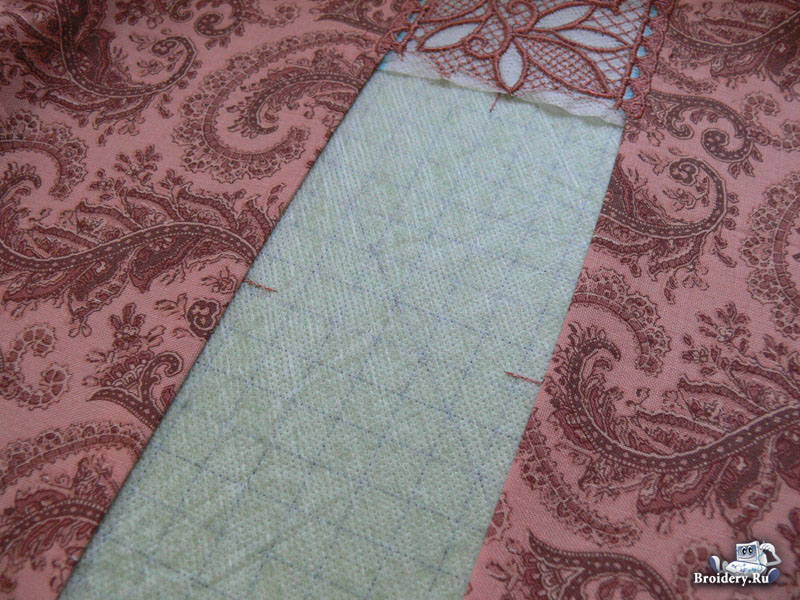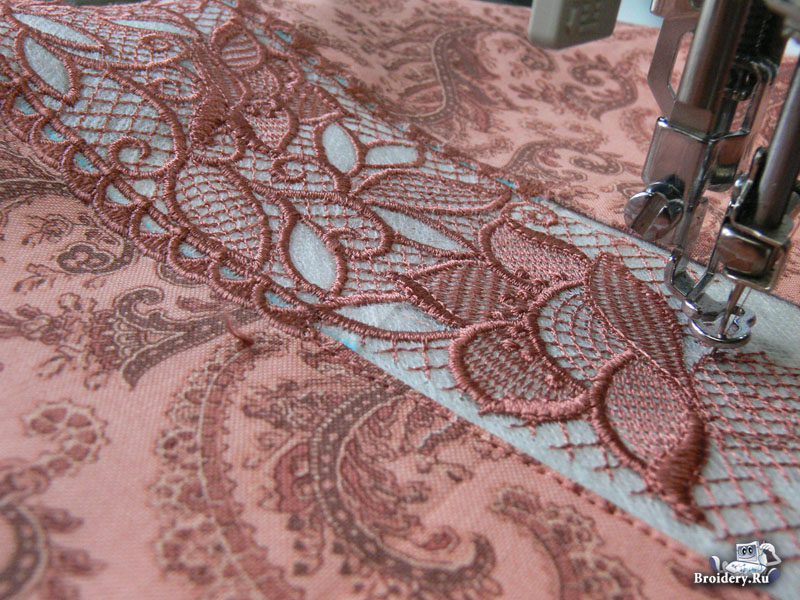 This method is good for many items where you need to embroider a repetitive pattern. We have embroidered lace today, but if you need to do the edging of the table cloth or curtain, this method will work just as good. Use tearaway non-adhesive stabilizer for fabrics.