Machine embroidery stabilizers: Hooping Filmoplast
Entry posted by Irina ·
3,725 views
Master-class by: Irina Lisitsa
Beginner owners of embroidery machines are at a loss when overlooking the vast majority of stabilizers. This series of master-classes will teach you the basic rules of hooping of various types of stabilizers. After having read this you will be able to hoop an adhesive stabilizer (Filmoplast) in the right way. This type of stabilizer allows you to secure fabric with a layer of adhesive. Works good for fabrics of high and medium density, and also fabrics that cannot be hooped, like leather, chamois and coated materials.
How to hoop Filmoplast
We will need:
Hoop&
Filmoplast stabilizer
Marker
Scissors
Ruler
Put the stabilizer with its paper layer facing up. Mark the borders of the hoop.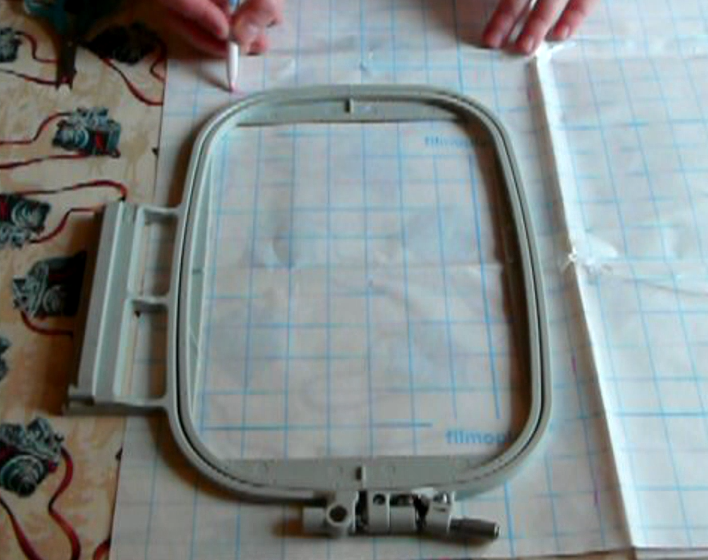 Cut a piece of stabilizer, using the marking on the paper layer.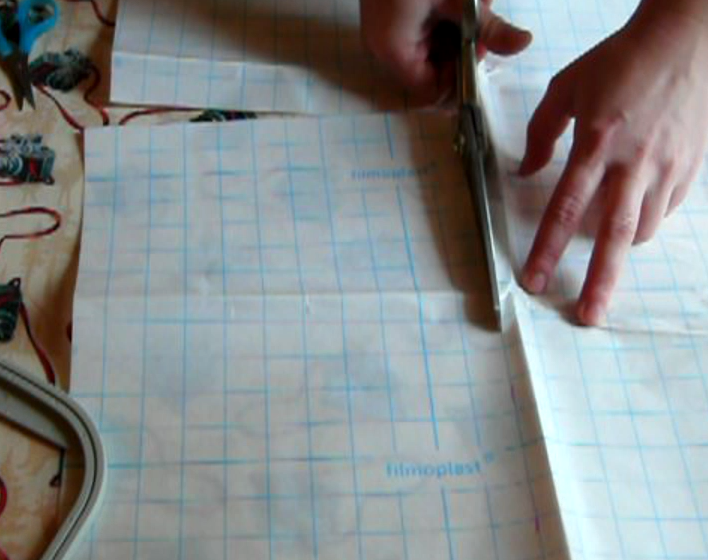 Put it on the outer ring with the paper layer facing up.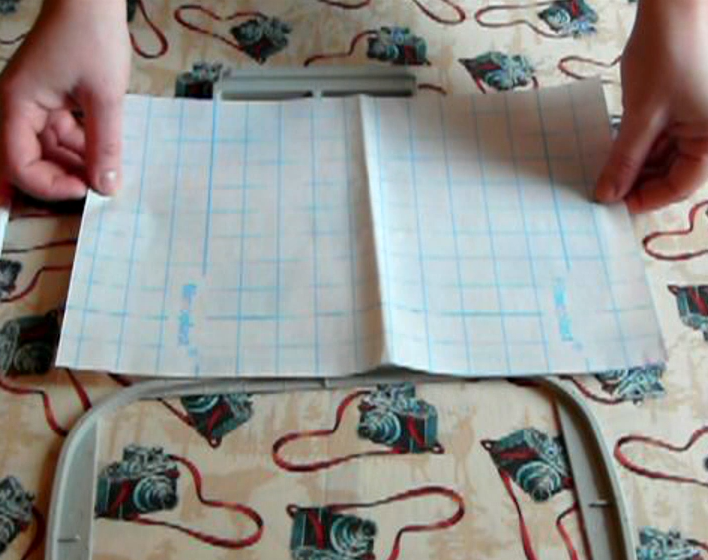 Put the inner ring onto the stabilizer and press it down.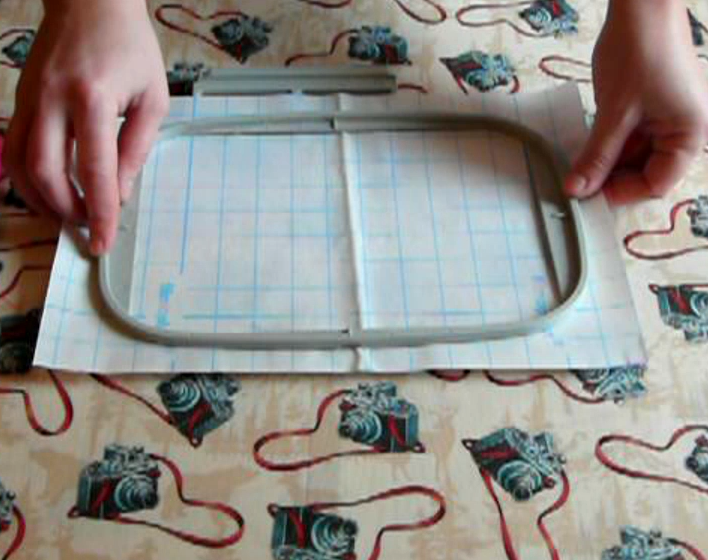 Pull the edges of the stabilizer to smooth it out. Screw your hoop tightly.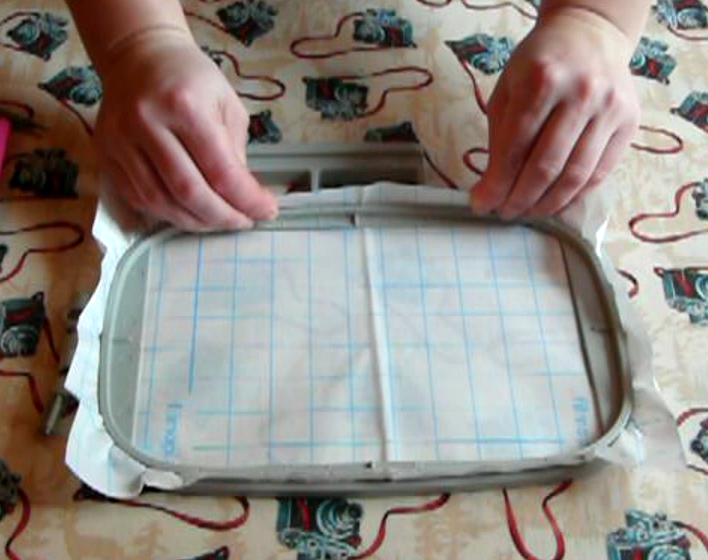 Put the plastic template on the hoop and mark the borders of embroidery area with a marker.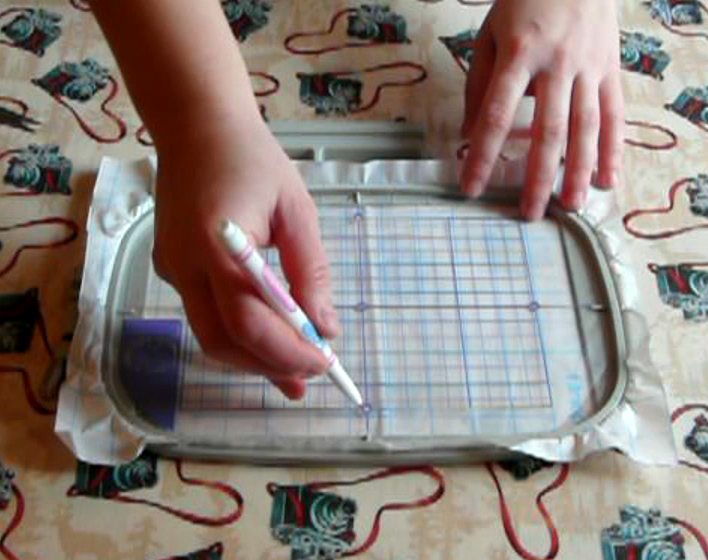 Outline the borders of embroidery area with a marker or use the markings on the stabilizer.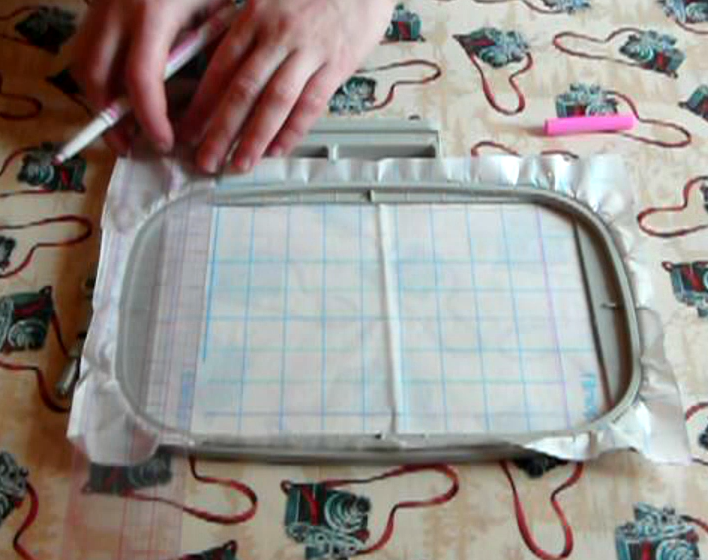 With the sharp end of scissors cut the paper layer along the lines.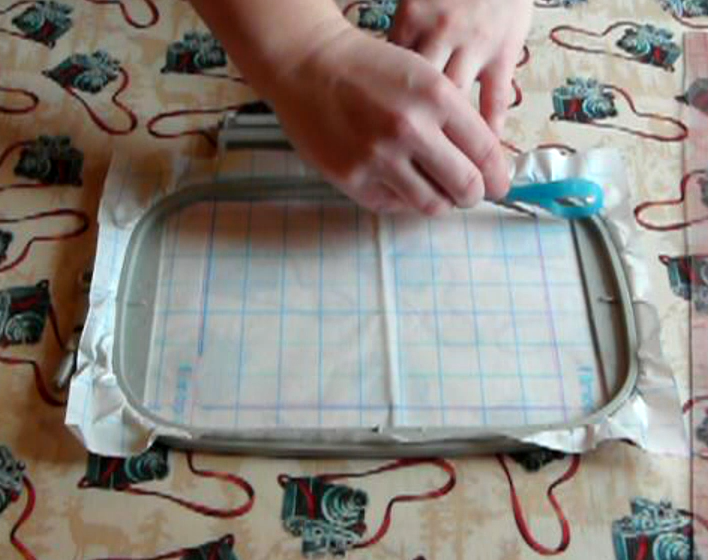 Take off the paper layer of stabilizer, to free the sticky side.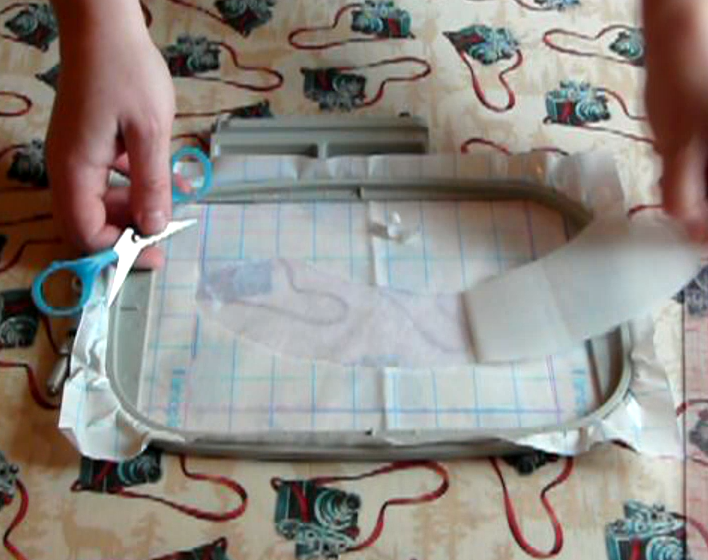 Stick your fabric onto it.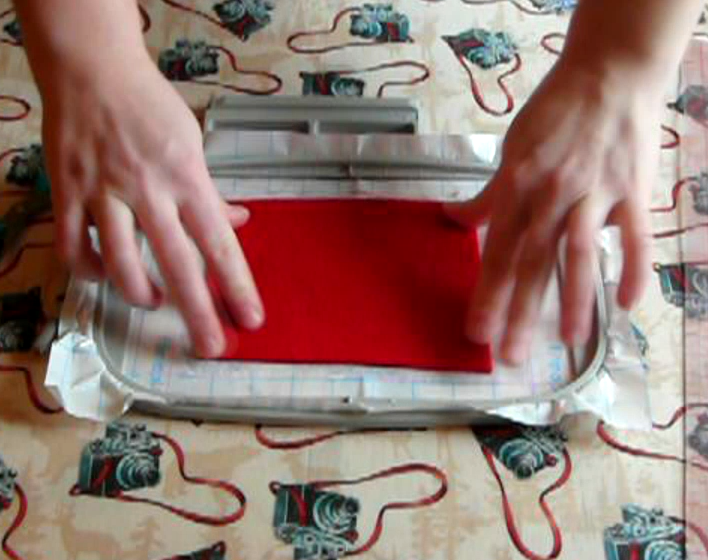 Embroider your design.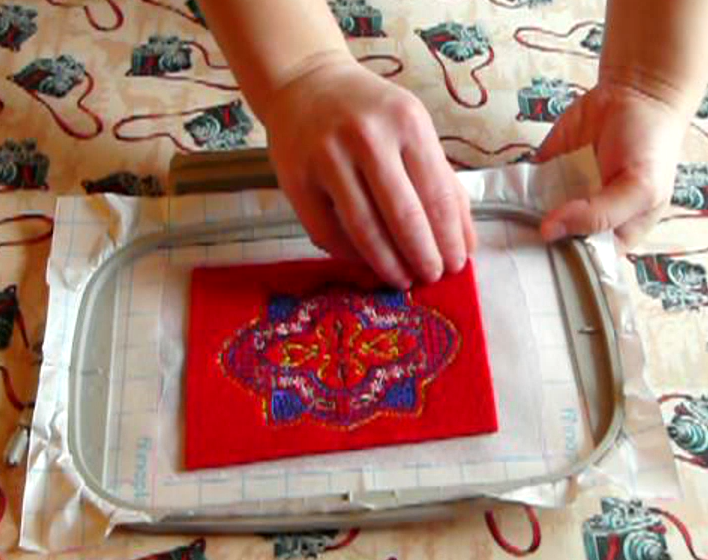 When the embroidery is completed, take the embroidery design off the stabilizer.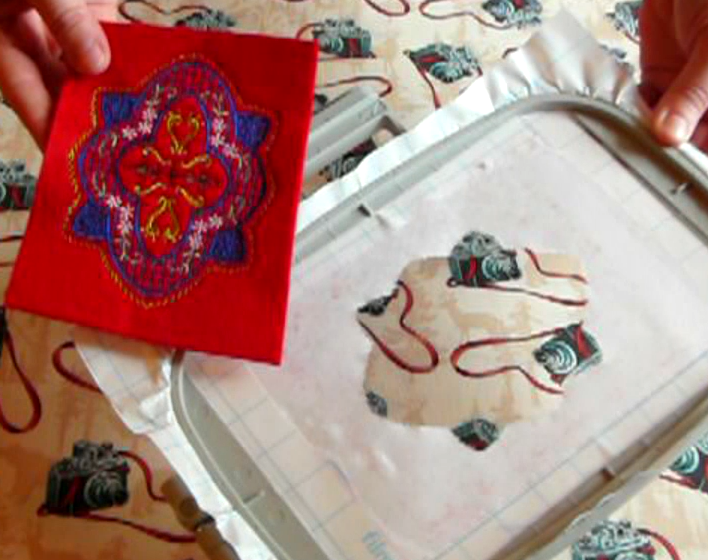 1

1