Embroidery stabilizers: Hooping an adhesive water soluble stabilizer
Entry posted by Irina ·
2,618 views
Master-class by: Irina Lisitsa
Dense adhesive water soluble stabilizer is your first helper when it comes to embroidering lace and working with delicate fabrics: chiffon, organza, thin knitwear etc. A new machine embroidery stabilizer Solufix is different from the water soluble stabilizer we know, because of an additional layer of adhesive. It helps working with materials that cannot be hooped and also can be easily removed afterwords. An adhesive layer of Solufix secures the fabric while the embroidery process, and the water soluble part goes off by rinse with a warm water once the embroidery is completed. In this master-class I'll show you how to hoop a water soluble stabilizer Solufix.
Materials: 
Adhesive water soluble stabilizer 
Marker 
Scissors 
Hoop 
Fabric 
Place the hoop onto the stabilizer and mark the outer edges with a little allowance.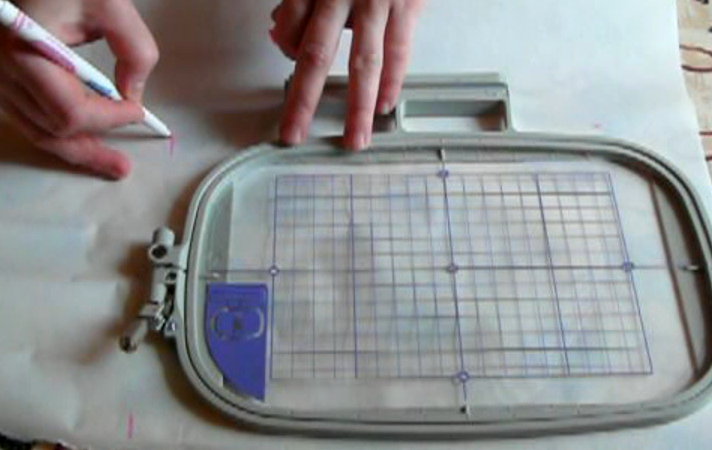 Link the marks with the lines.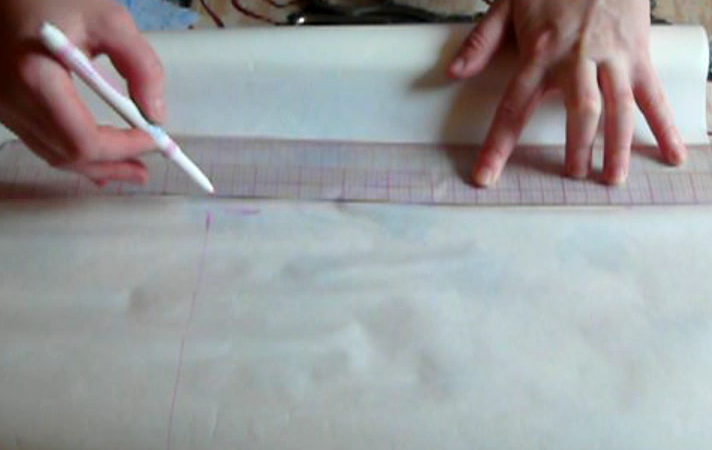 Cut the stabilizer along the lines you just draw. 

Put the stabilizer onto the outer ring of the hoop with the paper layer on top.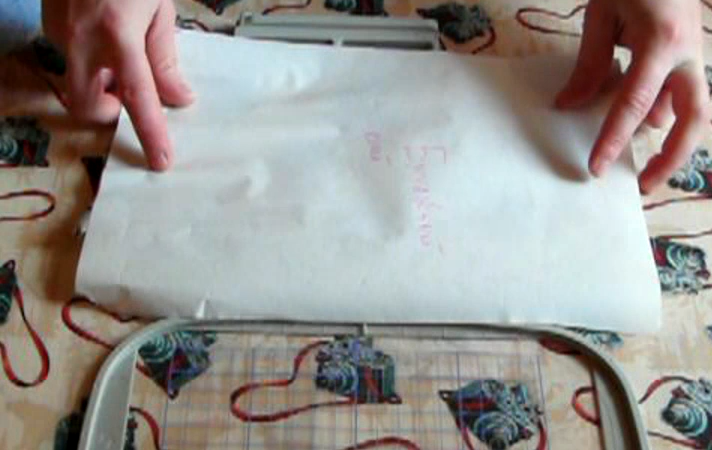 Press the stabilizer into the hoop slightly.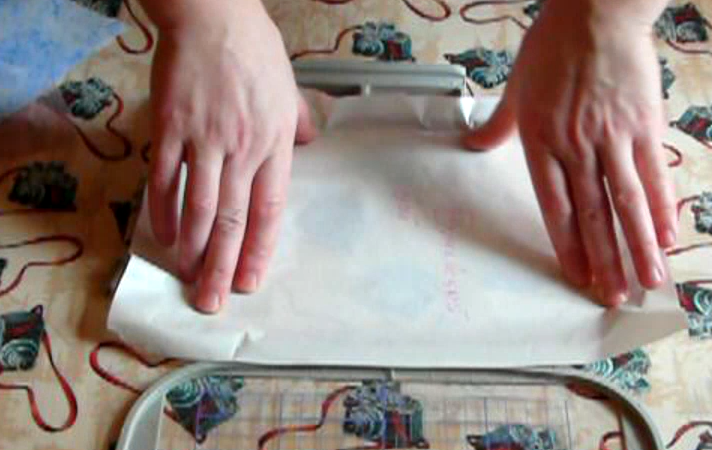 Put the inner ring on the top of it and press it inside to secure the stabilizer.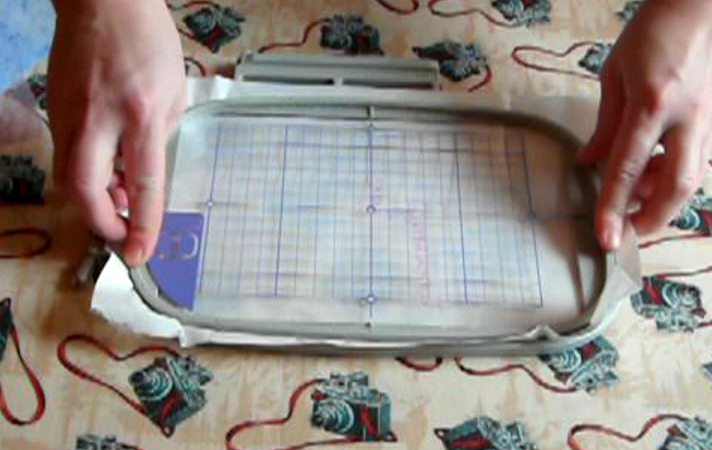 Using your template, mark the edges of your embroidery area.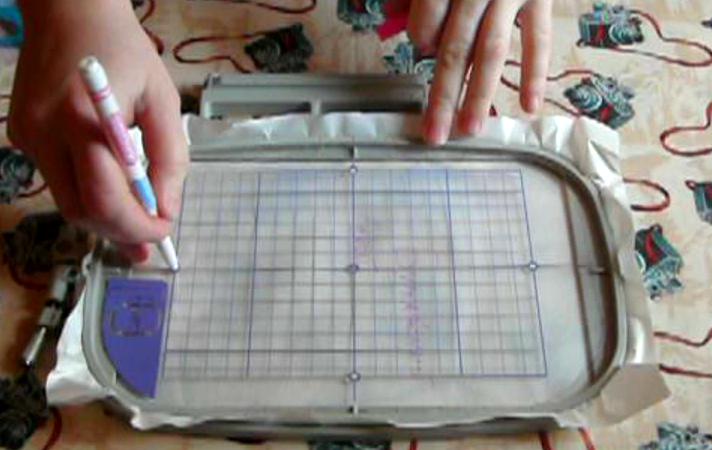 Take the template off.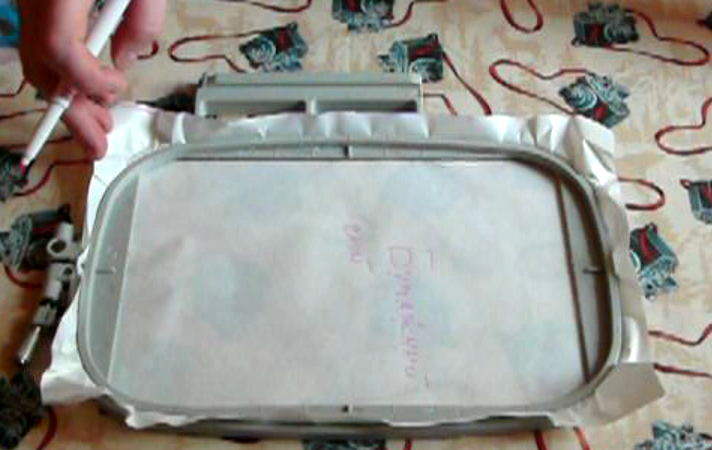 Link all the marks together.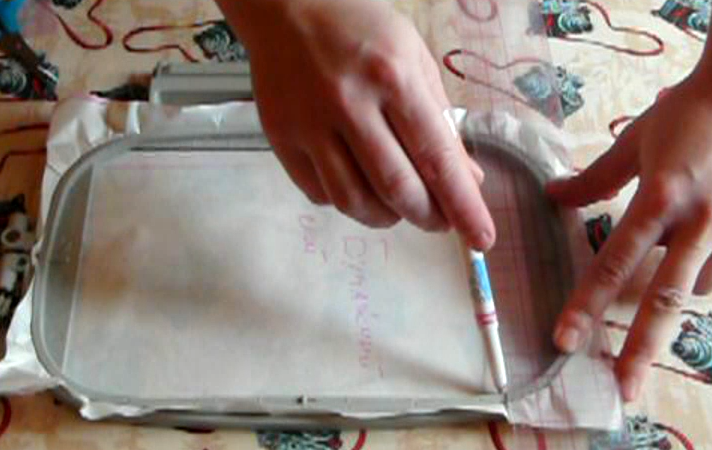 With the sharp edge of the scissors cut only the paper layer of your stabilizer.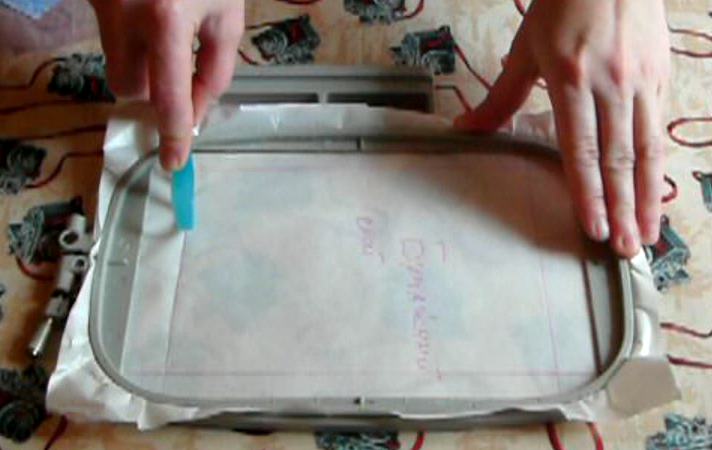 Remove the paper layer. 

Stick your stabilizer onto the fabric.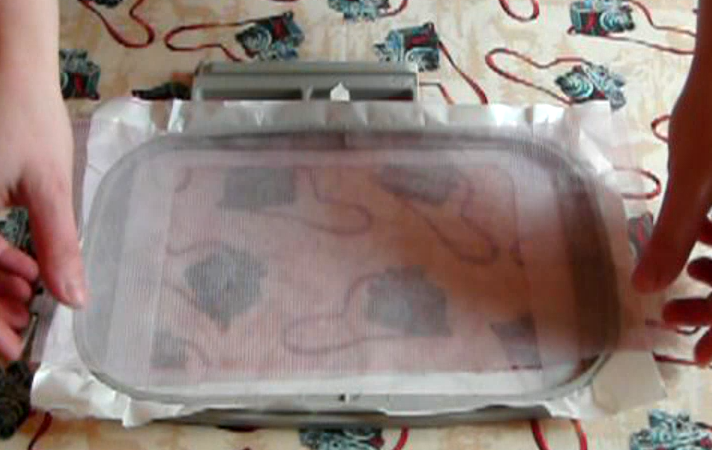 There can be one or two layers of different size.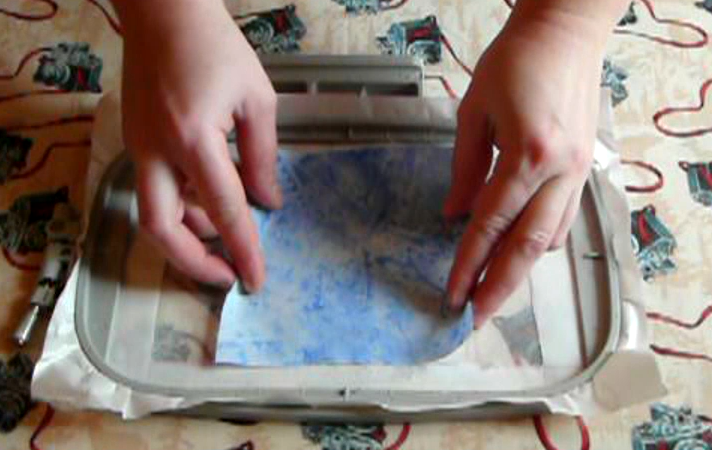 Now the fabric is secured with the stabilizer, and you may proceed with your embroidery.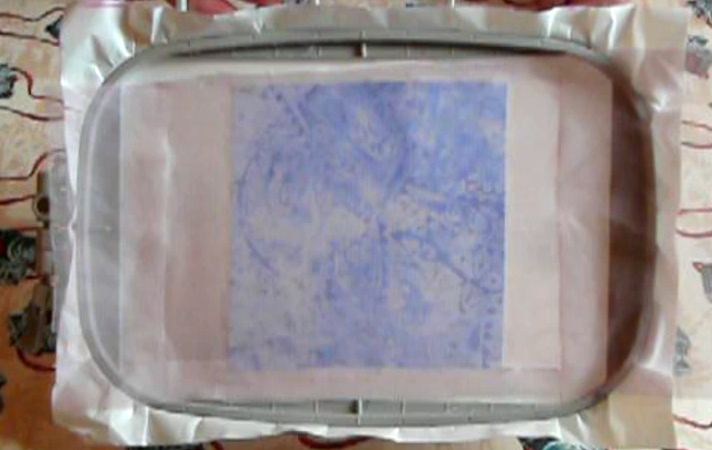 1