Hardanger step by step instruction
This step by step instruction for free machine embroidery design 
Hardanger is based exactly on the same principle as cutwork. Hoop the fabric together with the water-soluble stabilizer. 
With the first color, you embroider the outline to mark the area where the holes will be cut. After that, without making a stop (to avoid extra knots), add a zigzag stitch on top of the outline. Having done that, take the hoop off the machine and cut holes in the outlined area, trying not to damage the stabilizer (Image 1).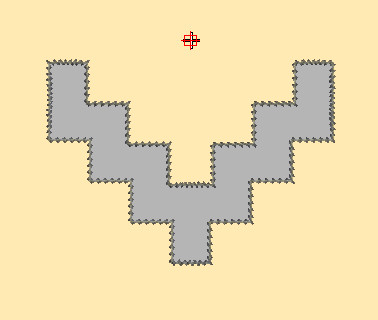 Second color – a laced net is added in place of the cutouts (Image 2).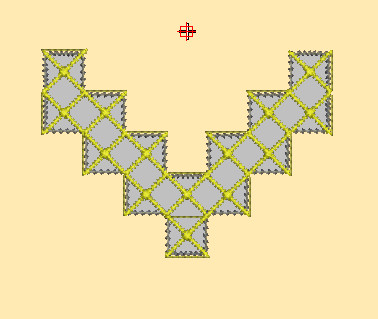 Third color – it's recommended to use the thread of a matching color here in order to create a drawn fabric effect (Image 3).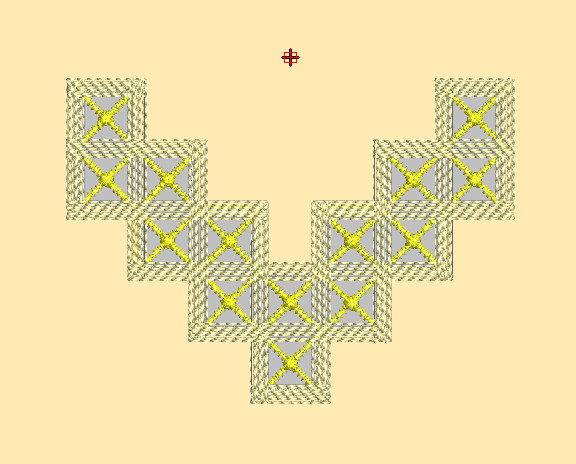 With the fourth and the fifth colors, the design itself is embroidered, ending in a zigzag border. After that, you need to take the hoop off the machine and trim the fabric along the edges of the embroidery without touching the stabilizer (Image 4).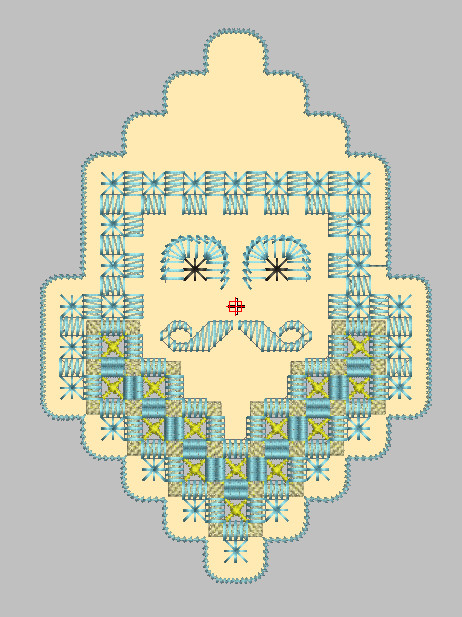 Sixth color – a decorative stitch is stitched along the bottom part of the design (Image 5).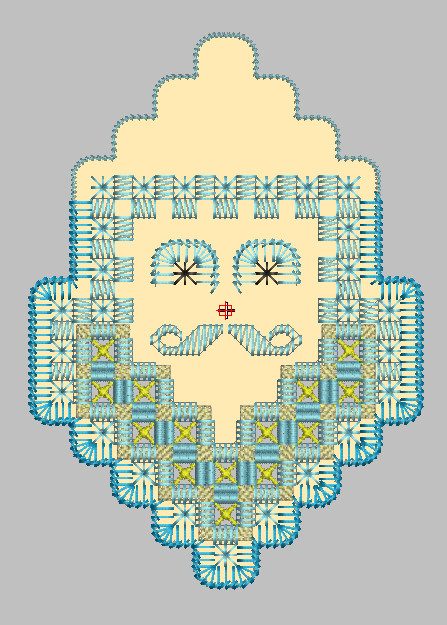 Seventh color – lastly, the lips, nose and cap are embroidered (Image 6).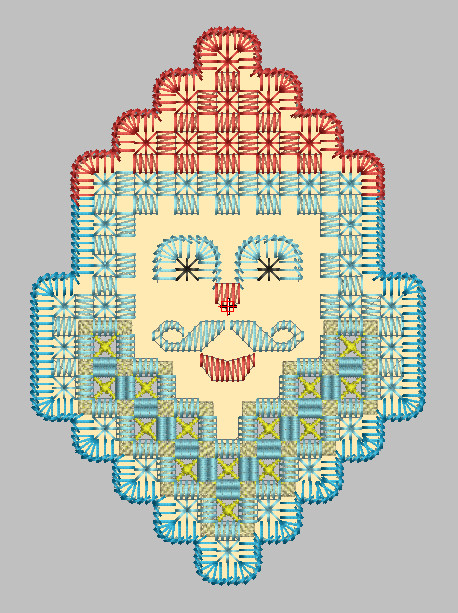 3