PE-Design NEXT; fixing problem with "unexpected format"
This is most often a problem. When you try to open a file in PES format BROTHER PE-DESIGN NEXT you get message "unexpected format". This problem is related to a large number of embroidery formats that are supported by the company and its Brother embroidery machines (currently 9). Or in error if you convert file in some converting software (Embird, Buzz Tools....etc).
For fix this problem, you need using import DST, HUS, JEF, EXP, VIP, VP3, XXX, PEC formats.
Procedure for opening and saving machine embroidery design.
1 Open the PE-DESIGN NEXT embroidery editing software. In tab "Home" click Import Patterns. Choose "from File".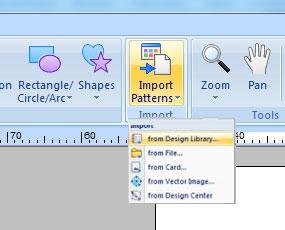 2. Choose disc and folder contained your embroidery design, which you want import. Choose embroidery design. Click Import button.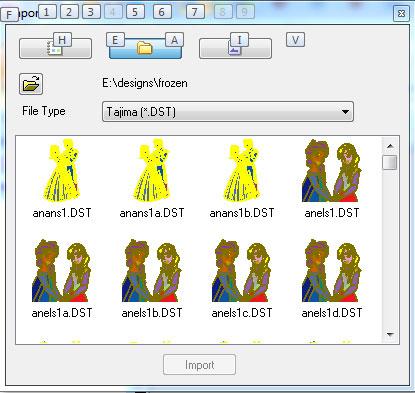 3. Close Import dialog.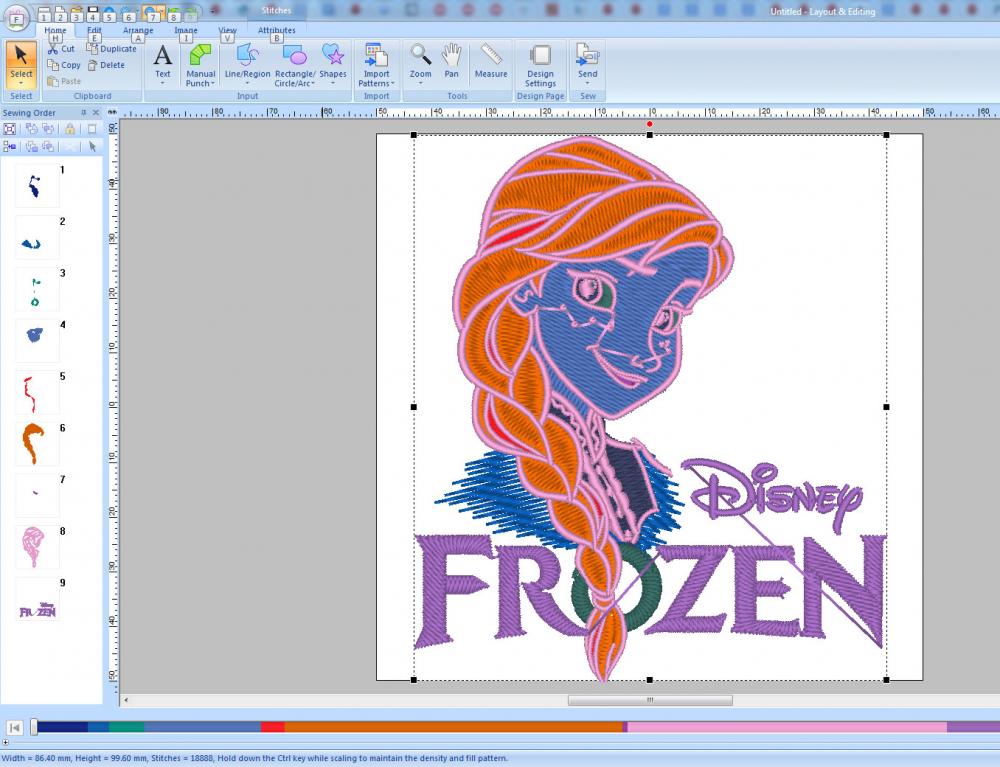 4. Click Home button

. Click Save As and enter name and version (default 9) of PES format
Note: Some patterns imported from embroidery cards cannot be exported. Divided embroidery designs and embroidery designs for the jumbo frame or multi-position hoop will be exported as a single file, and will not be split into sections.