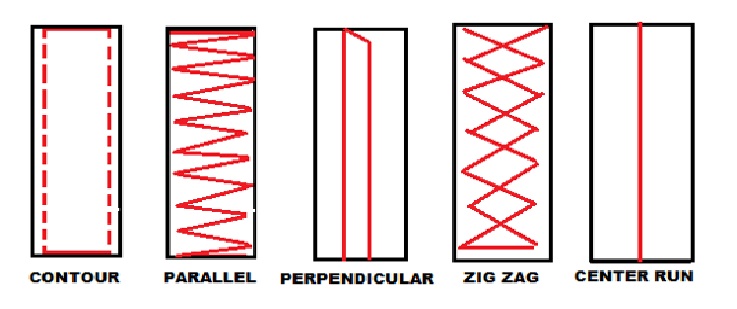 Introduction
Compensation is one subject that is often over looked when your learning the software whether you want to just make text or simple designs or to digitize corporate logos. In this blog we will take a look at compensation and the factors to be aware of.
Backing choices
In embroidery choosing the right backing for the application is key to designs that look sharp and clean,. Here is an example of how elasticity of the fabric changes when using different backing types.


In the above example two pieces of cutaway seems to be the magic number, of course you would also have underlay but the distortion is clear on the fabric by just changing the backing. Here is a chart that can help you understand the elasticity in different fabrics, general rule if the fabric is stretchy you will need to use cut away backing types.


Cut-away Backing
Loose knit fabrics
Fine knit fabrics
Golf jerseys
Knit golf shirts
Lightweight woven silks
Wool / acrylic sweaters
Bathing suits / Lycra / spandex
Thin leather & suede
Vinyl
Tear-away Backing
Towels
Hats
Cotton / polyester
Corduroy
Sheets
Nylon satin jackets
Thick Leather & suede
Water Soluble Stabilizer
Freestanding Lace
Transparent Fabrics
Towels and Bath robes
Delicate fabrics
Badges and Patches
Fusible backing
Patches
Velvet
Hard to hoop items
Cut away Pre-cut sheets
Caps and hats
hoop tech frames
Fast Frames
Convenience
Specialty Applications
Canvas , do not require backing
Carpets, do not require backing
Heavy Denim, do not require backing its optional
Spandex, recommend cutaway with spray adhesive
Satin , recommend cutaway with spray adhesive
Organza, recommend cutaway with spray adhesive