Tips and Tricks: Techniques 3D Foam
---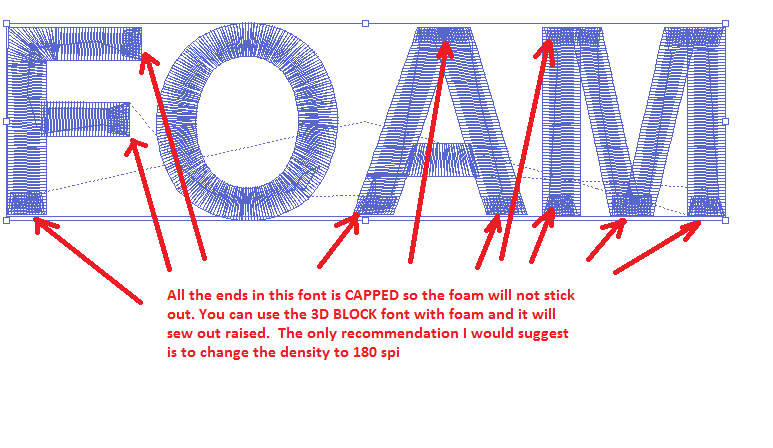 In the embroidery industry whether you are new or be in the industry for a while. You will be asked to make some embroidery design that might make you wonder how to do that. 3D Puff embroidery design is one topic that I find I get asked about all the time. How do I make my designs stick off the hat .. Well its actually not that difficult, and you only need some basic tools, including the run tool, satin tool and possibly the fill tool.
If you need to just make some text using Foam Pulse has a couple of fonts that are designed to be used with foam.
Now if you want to punch or digitize your own embroidery design, as that font may not be suited all you need to do is use your RUN tool and your SATIN tool and manually cap all open ends on the machine embroidery designs. Lets take a look at a sample design I made for a friend this past week.
NINJA TURTLE EMBROIDERY DESIGN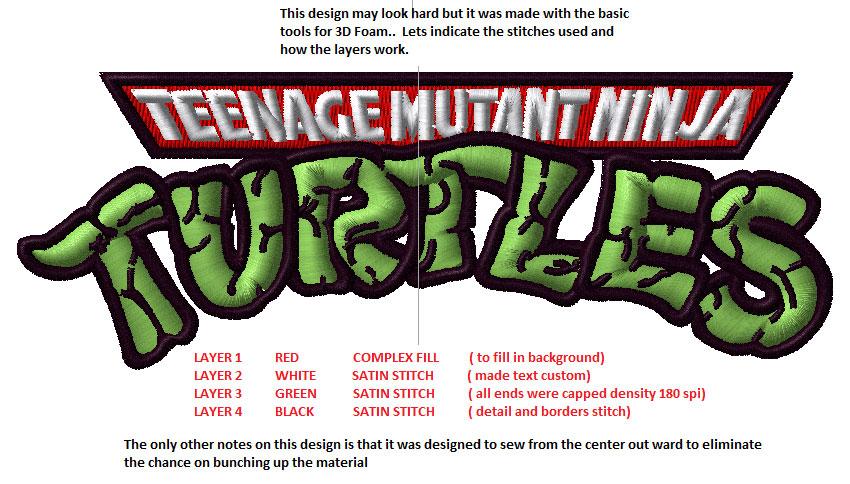 Lets take a quick look at the different layers on how it was made,
Layer 1 This first layer is very simple, just a base for the background where the text is going using a complex fill tool.


Layer 2 Custom lettering for the WHITE text for the designs as the font slants in different directions however a
standard font could be used.


Layer 3 Is the 3D Foam , So what you need to do is embroidery digitizing program a stop on your embroidery machine so it stops when it finishes
the white layer, this allows you time to put the foam on. I recommend taping it in place.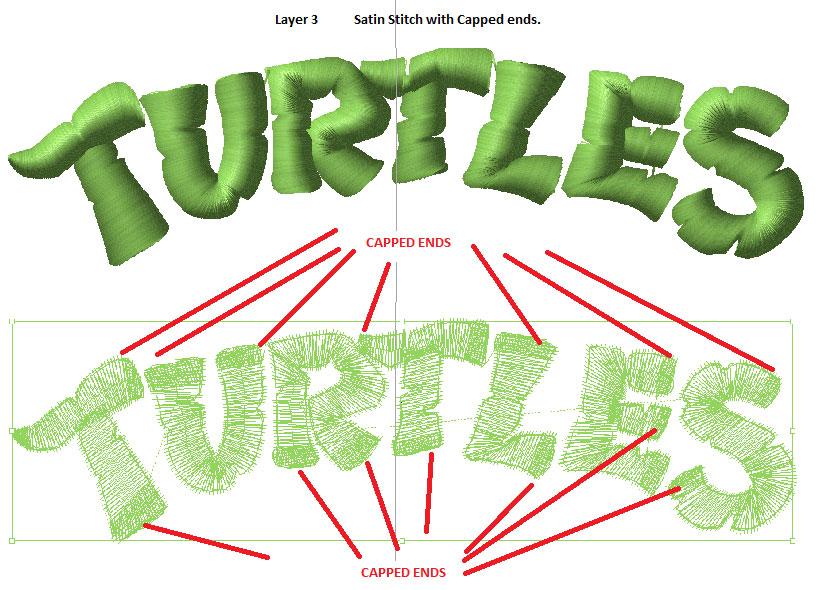 Zooming in on one of the cap ends.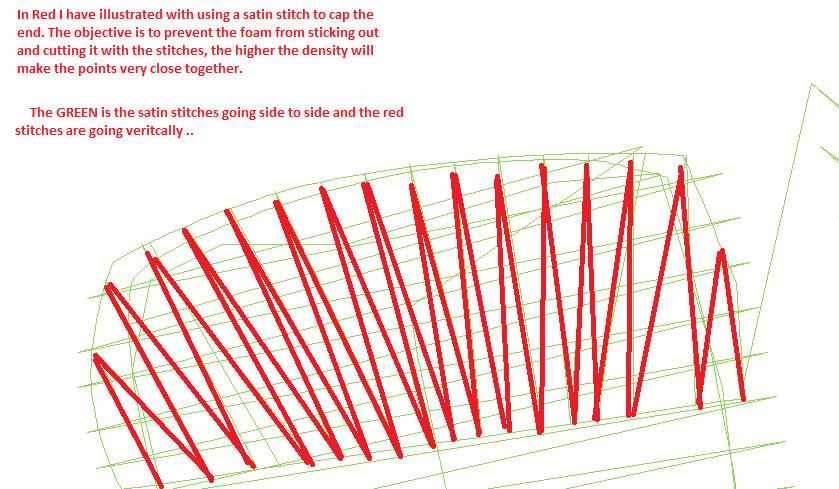 Layer 4 Black layer is the border stitch.. there is 2 reasons for doing this last, it will often hide aspects of the foam sticking out and or to make it pop.

his might be a bit challenging but if you break it down and look at 1 section at a time its not that difficult.
Below is a final sew out of the hat. I used a 39 THIRTY New Era Full Back cap for this.. Note when you offer 3D foam to your clients make sure you increase your price but 50% I charge $30 for a design like this, the stitch count was 21576 because of the high density to cover the foam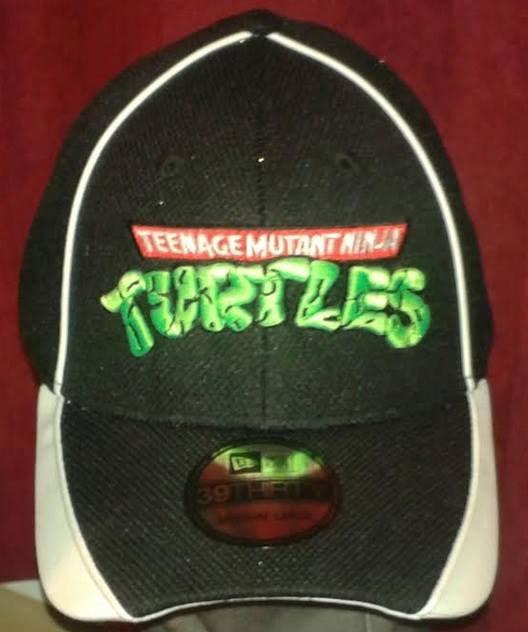 Author: Frank Profocator
1