Learning; Digitizing for caps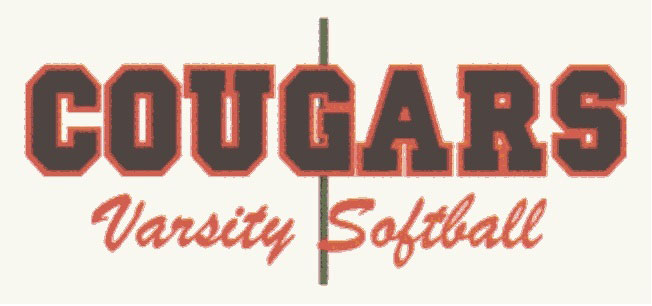 In the embroidery industry digitizing for caps is unique, you should plan your designs to sew out from the center, a cap embroidery design will also work on left chest with out any issues but not usually the same way around.
Here are the standard rules that would apply to the machine embroidery design:
Sew from center out.

Sew from bottom up.

Sew each element completely.
Lets take a look at the image and go through the process for digitizing this design for caps.
1. On the artwork draw a reference line in the center
2. In a new document in your embroidery digitizing software go to Image choose your design.
3. Following the rules above you start at the Brim of the hat which would be the Varsity Softball.
If possible you should try and find a font that is matches the design letters.
From my knowledge of the fonts this appears to look similar to Brush Script New font.

So I drew my line the length of the Varsity Softball and it very close to the original, but it needs some tweaking. The V S and f do not see to line up with the embroidery design. I would turn my beads on, and using my select tool grab the kerning bead illustrated in photo below.

I would then pull down the letter so it matches up with the design below,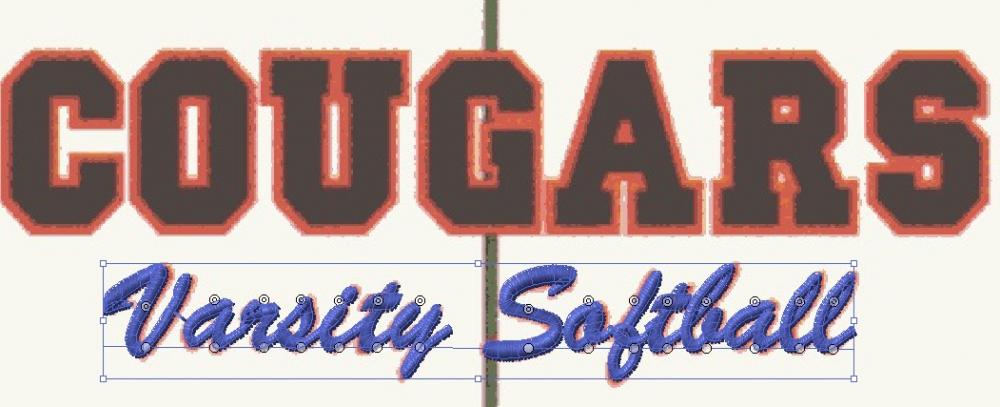 Next step I would go to the properties by right clicking and going to properties and go to text tab and choose sew sequence.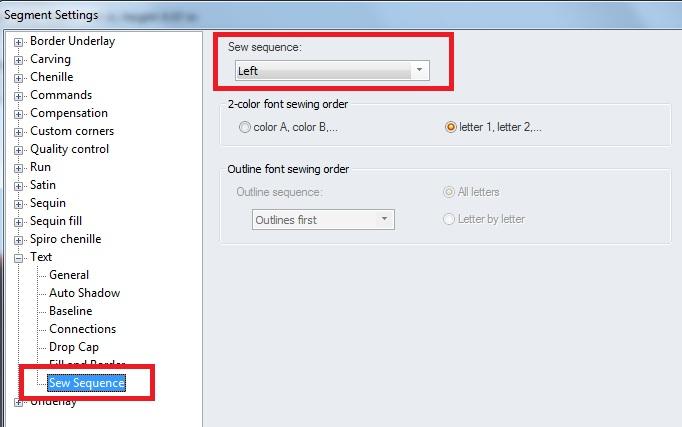 The default sew sequence for all text is from the left , you will need to choose to sew from center.. Optional you can also go to the text tab , general and change the trim distance to .05" so it will trim between the a V when sewing from center to the left.
Now we can digitize the main part of the embroidery design , I would to the black inner area first from the center to the right..
To do this you will need the satin tool, do each letter at a time and simplify it.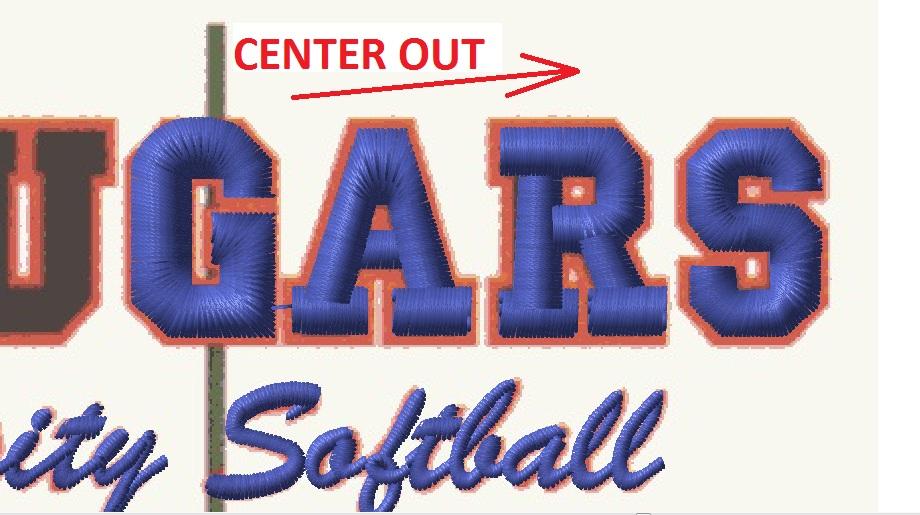 Once you are done digitizing the right side letters I would do the border stitch around the edge so it does distort when sewing out the other side of the cap. Using the Steil tool if you have it set the width to .06" and on the edge of the satin stitch place your points for the steil.. Remember what you see on screen is NOT what sew up, all stitches shrink usually the direction of the stitches.
Once you have the right side done, then you can start at the reference line and digitize the inner design using a satin stitch and go toward the left side and then repeat adding your steil border.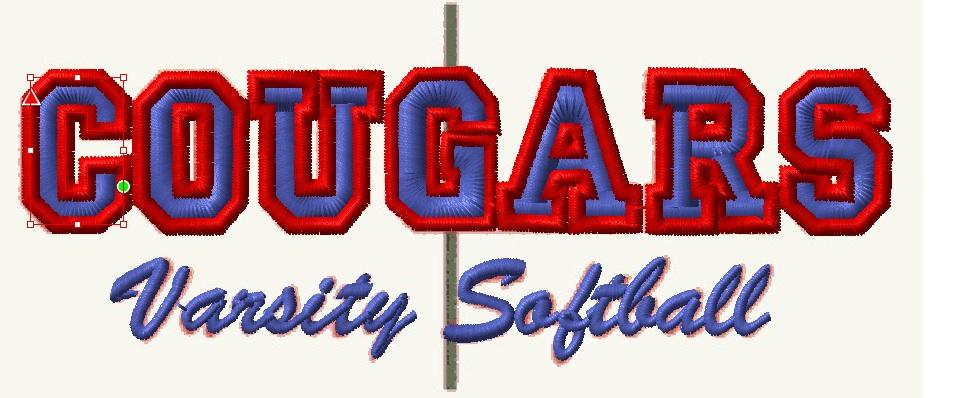 Now that you have a properly stitched machine embroidery design you can either choose a recipe for caps or you can add your own underlay and compensation.
Author: Frank Prokator
1