Tajima Pulse learning: Chenille Part 2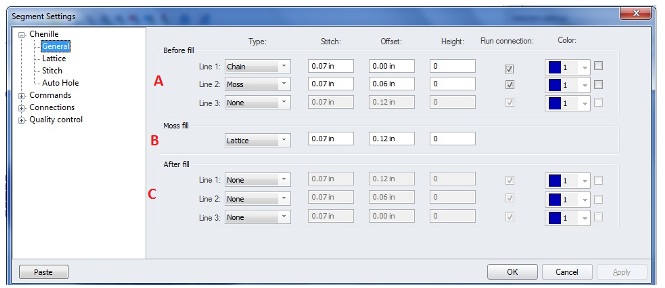 In the previous Introduction we covered some terminology, and some explanation of the different embroidery stitch types in this section we will look at the settings for those embroidery stitch types.
Chenille General Tab Settings
The General Tab for Lattice Chenille has a section called Before fill, Moss Fill and After fill.

Section A
Before the fill you can choose to have items a None, Chain, Moss depending on the embroidery design needs below shows the different items in the artwork, settings and how it should appear.

Section B
The moss fill can be set to None, Contour, or Lattice.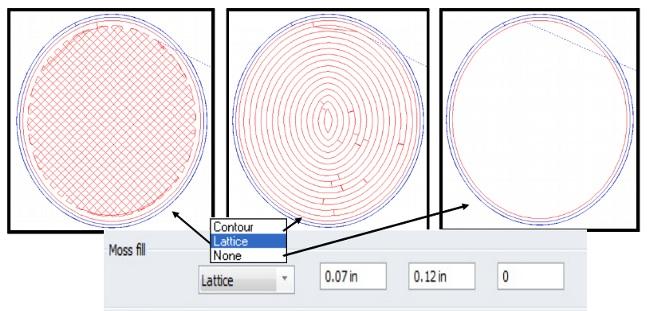 Section C
Here are the setting for after the fill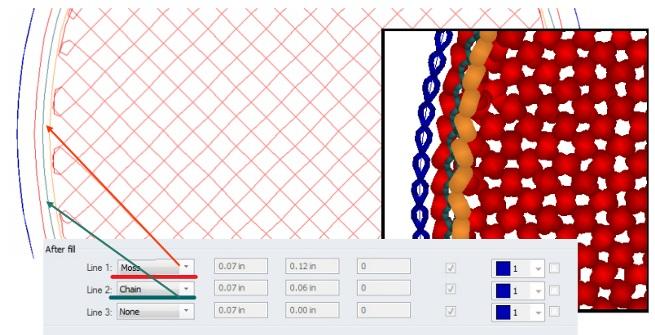 Line Spacing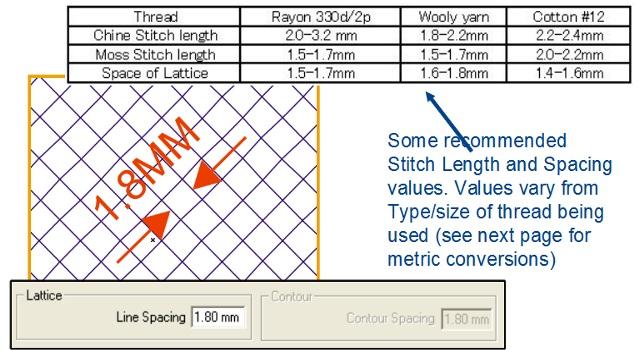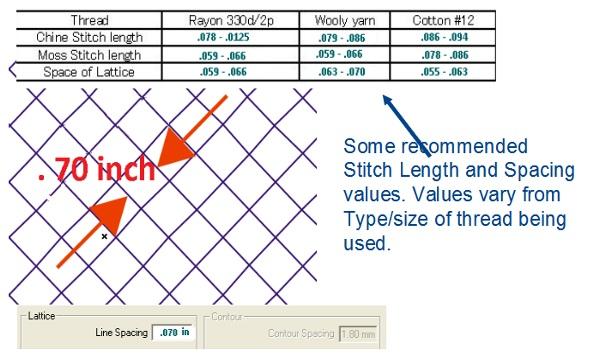 Minimize Cross Runs for lattice option

Sew Sequence
This option allows you to choose which segment sews first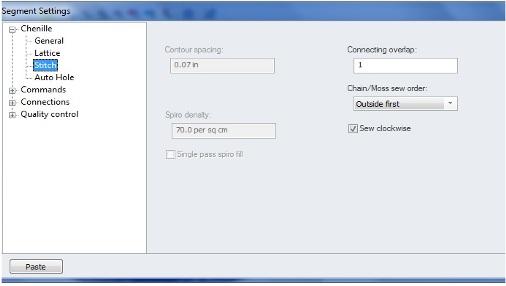 Author Frank Prokator