Embroidery experience: Blending Part 1 Introduction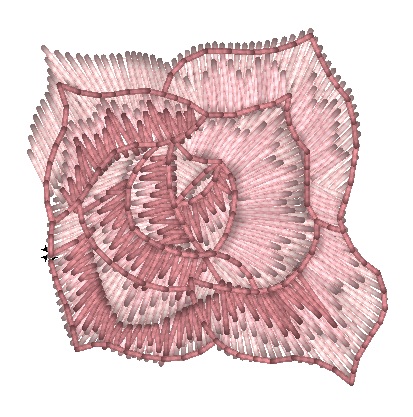 Introduction to Embroidery Blending Colors.
In this blog we will introduce you to some terminology the you will need to understand to make blends possible. We will also explain the different methods for creating blends in your embroidery software.
Terminology
Density The density is a value of how close the stitches are to one another, there are few ways to measure it depending on the units you use. The three units are Stitches Per Inch (spi) Points (pts) Millimeters (mm) the standard is listed below.
Standard density is 63.5 spi = 4 pts = .4 mm
Absolute Density Is similar to WYSIWYG the value is a true value. With this option checked your density would be 63.5 spi , if you lower it , 55 spi it will show that. If you do not have this option checked your starting point will be 0 and if you want to go to 55 spi you would have to put in -8.5.
Traveling lines this is the line that connects part of a fill, often fills will divide at some point and re join you can manipulate this using your start and stop points. These lines often go through the center of the design, their is an option to force the to the outside I recommend using this option when blending fills.
Blend Tool Depending on your version you may have an option to blend colors this is called the blend tool. This is standard in the TAJIMA Maestro Level
Density Line Tool In version Tajima DGML by Pulse Version 14 and DG15 depending on the level you may have a icon called density line tool. This allows you to control the embroidery density at different increments of the blend.
As you may know blending is a technique of layering two or more colors to get an effect of a blend, the digital world has been using blending for years however its not as common in embroidery. There are several different methods of blending that I am aware of. Blending with embroidery threads, or by layering one or more fills over each other. Another way to create an effect of a blend is to use the multimedia approach and add a image or vinyl behind the embroidery., which we covered in past blogs called multimedia designs.
Blending with Embroidery Threads
This technique is not new, it has been used in the home embroidery field for hundreds of years, and it allows you to create depth to a design. One option is to blend a heavy thread as a fill and covered by a top layer with a smaller thread. Another way to blend thread types is to have the blue fill going horizontal at 35 spit and the red fill going vertical at 25 spi when you sew them out like this it will blend the two colors creating an illusion of a third color,
The Irish embroidery design use layers to blend the two colors together to get the effect of a pattern with the leaves, there is a light green background and a dark green layered on top. This technique can be applied to a wide range of designs and works best with similar colors.
Samples of Blending
Here are some samples, of types of blending that is available .. you can see the layers when zoomed in but remember the machine embroidery design is only a quarter of that size below.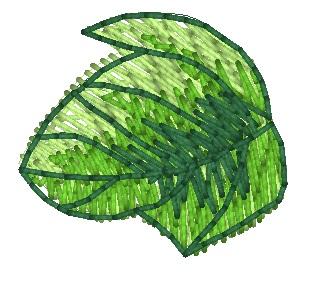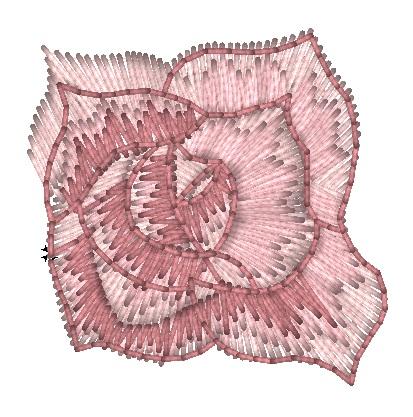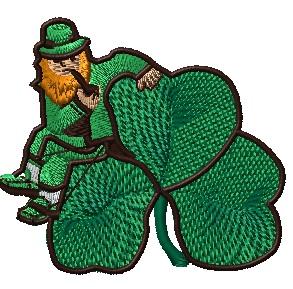 Blend Tool ( Maestro Level only )
For some of us we have a tool that allows us to create blends. This is a great tool for making the sunset fade into the water.. However it can be done manually its rather simple with this tool. Below is the Automatic tool for making blends.
1. Start a NEW document
2. With the eclipse tool draw a circle 5 inches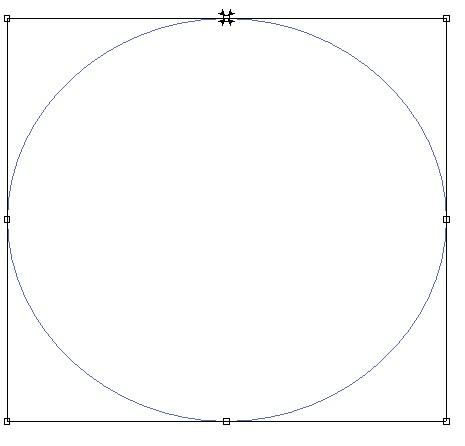 You could also add greater depth by using two different weights of thread by doing this it will cause the top stitch to sit on top of the bottom stitch.
3. Convert the circle to a complex fill , right click or CTRL E to bring up the menu to convert too option appears.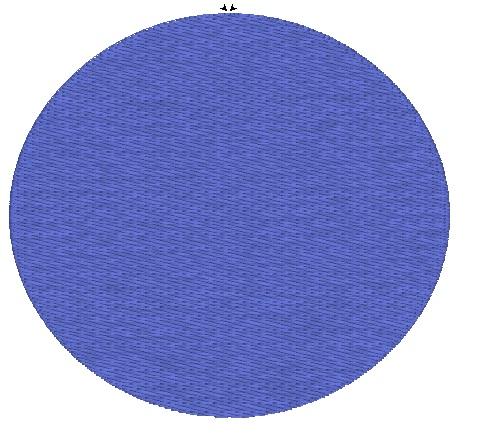 4. Right Click on the fill and choose Auto.. and then select color blend and you will see the following .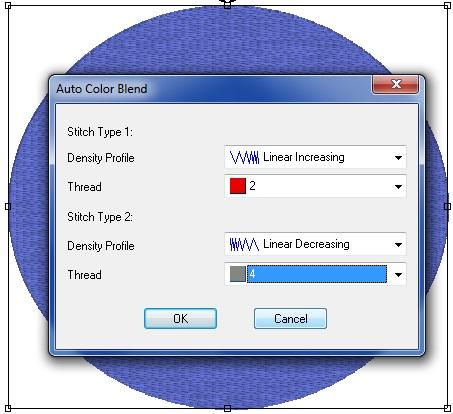 5. Change the above setting to match the image and then click OK to save the settings
6. Then right click and choose Break up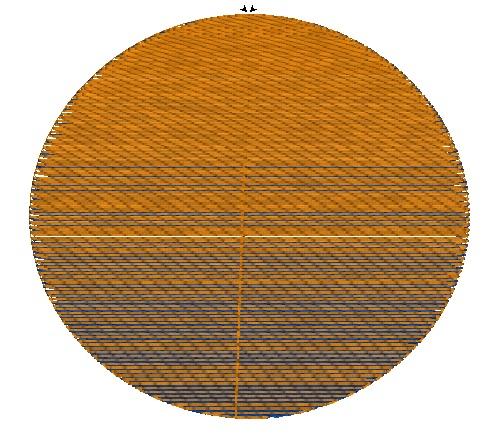 Note I change the colors so its visible to blue and orange, as red and orange will be hard to see on the screen.
There are a couple things I would recommend is
- High light each segment and goto properties,
- Goto complex fill effects and change the travelling route to the edge, this will get rid of the lines going through the middle of the embroidery design.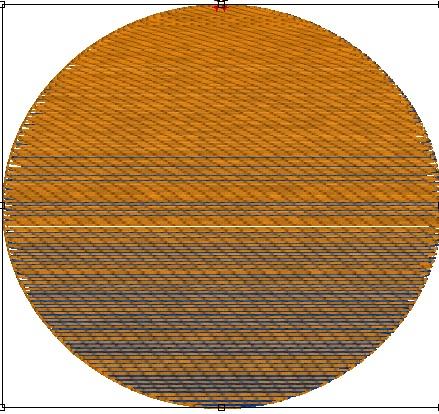 Tips for embroidery digitizer
When working with blends they work best on contrasting colors that are closely related to each other, like light blue and dark blue, oranges and reds, orange and yellows, I recommend everyone make a blend and try different densities, angles and colors to experiment with the tools and develop and understanding how it cane be used.
Author: Frank Prokator
3