Tajima Pulse experience: Carving your Way

Carving Your Way
Introduction to Line Carving
When it comes to digitizing vehicles, and other complex items the line tool can assist with adding dimension to the embroidery design with minimal embroidery effect on the stitch count this is great as stitch counts can be high when creating works of art.
The tool is available for higher level in Tajima DGML by Pulse, and is standard in Maestro level. This tool looks like the following in Tajima DGML by Pulse 14 or Tajima DG15.


The short cut for this tools is Shift + F10 on your keyboard. This tool works the best on fills or satin stitches and it works best going the opposite direction of the stitch angle. To use the tools follow the steps below.
1. Draw you shape with the complex fill tool, have the stitches going horizontal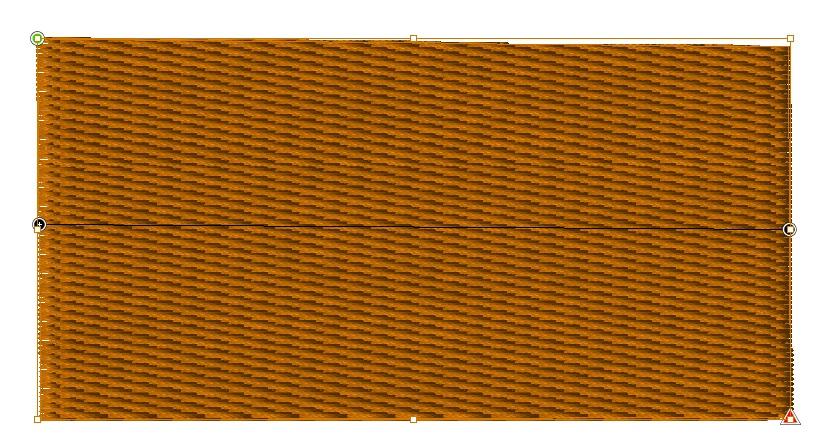 2 Next with the Line Carving tool , draw a line across the image vertically or on a slight angle.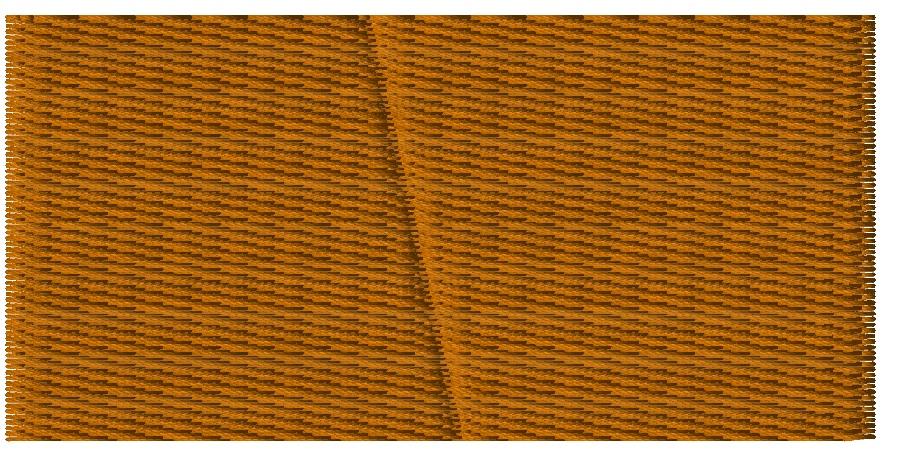 3. Complete the segment and force the embroidery digitizing software to regenerate by pressing Shift G and it will turn from a vector line to the above image.
This technique adds very little stitches , it basically tells the machine to stop and start again giving the appearance of two fills side by side. It only adds stitches where it needs to shorten them for the fill.
This tool can be applied to embroidery fills, and satin stitches and works well in designs where you do not want to use the run stitch or other tools. An example of where it can be used to add dimension is below.


In the above example the run stitches add decoration to the top of the tractor,and the line carved adds detail. These tools should compliment each other when used in the embroidery designs.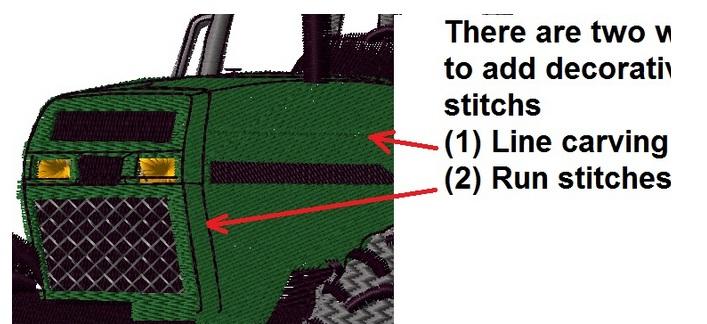 So if you have this tool you should learn when and how to use it, I use it a lot on vehicle designs, flower veins , and decorative stitches on patterns.
2