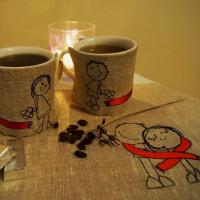 An embroidered tea set for two
Let's create a cozy atmosphere and sew a tea set. Our set will include two napkins and two teacup sleeves – for you and for your significant other. If you own an embroidery/sewing and embroidery machine, this will be easy for you. A tea set for two might also make a great present for your Valentine. Are you with us? Let's go!
For this job, you'll need:
A sewing and embroidery machine
A piece of linen fabric size 50 x 50 cm
Machine embroidery threads
Sewing threads
Machine embroidery designs
An embroidered tea set for two. Embroidery techniques
Download the designs.
Design sizes:
For a napkin: width 76, height 105 mm.
For a sleeve: width 164, height 76 mm.
Load the designs into your embroidery machine. From the wrong side, press the tearaway stabilizer to the fabric with an iron, then hoop the whole thing. Check the design placement and hit the start button.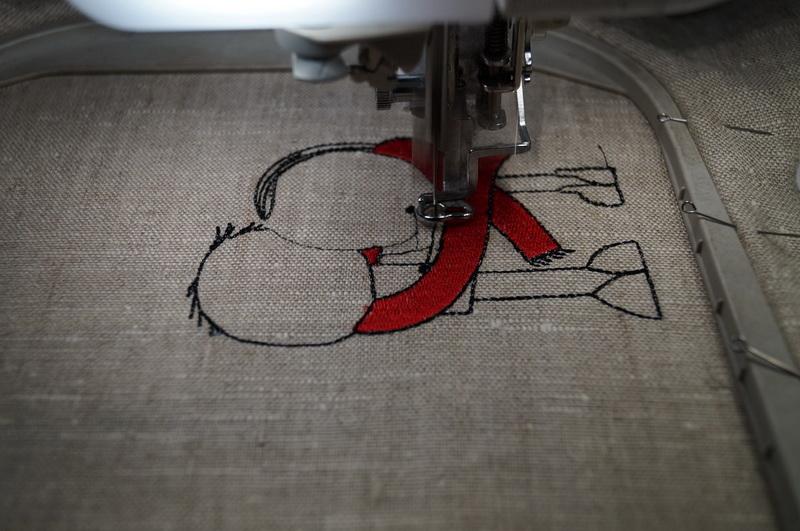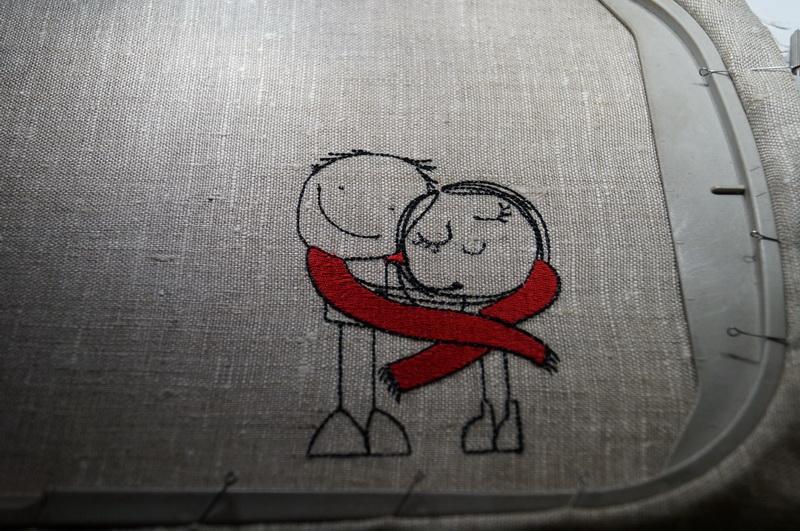 After the machine has stopped, unhoop the fabric, tear away the stabilizer from the wrong side and press the embroidery with an iron.
Cutting and sewing
Cut the panels. For a napkin: 45 x 26 cm. For a sleeve: 2 details, 18 x 26 cm each (size of the ready sleeve: 8.5 x24.5 cm).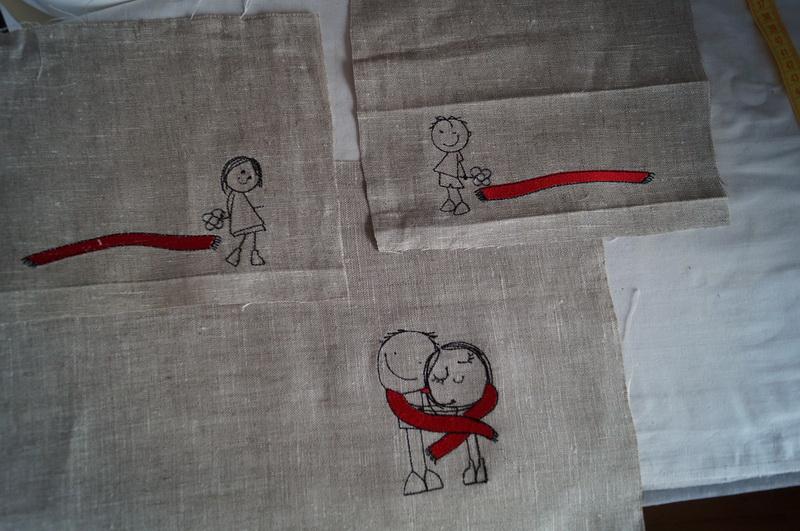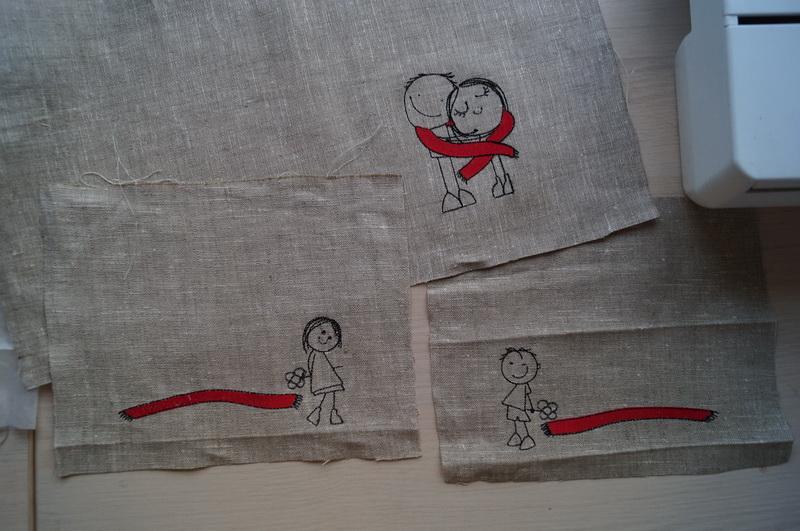 Sleeve: fuse a piece of high-loft interfacing material size 8.5 x 25 cm to the wrong side of your fabric and iron it (do not touch the seam allowance).
Take a small piece of fabric and fold it on the bias so that it is about 8 cm long. Sew in into an eyelet and pin to the right side of your fabric, 5 cm from the edge. (You may use a piece of round elastic instead).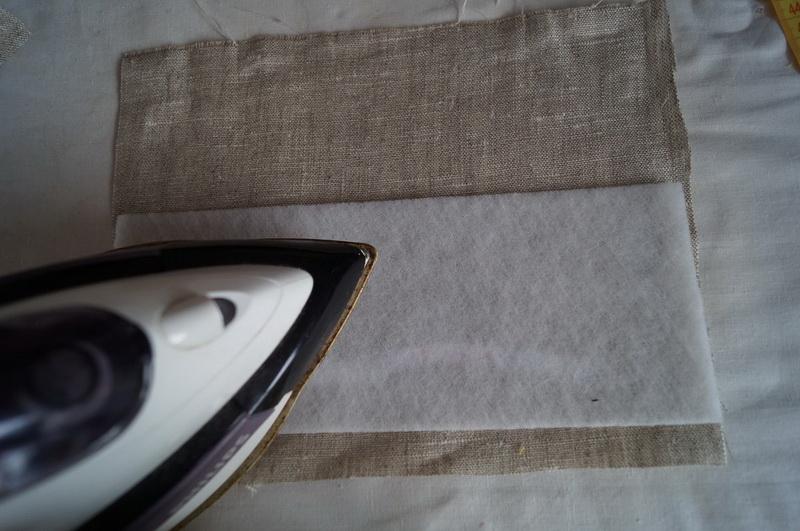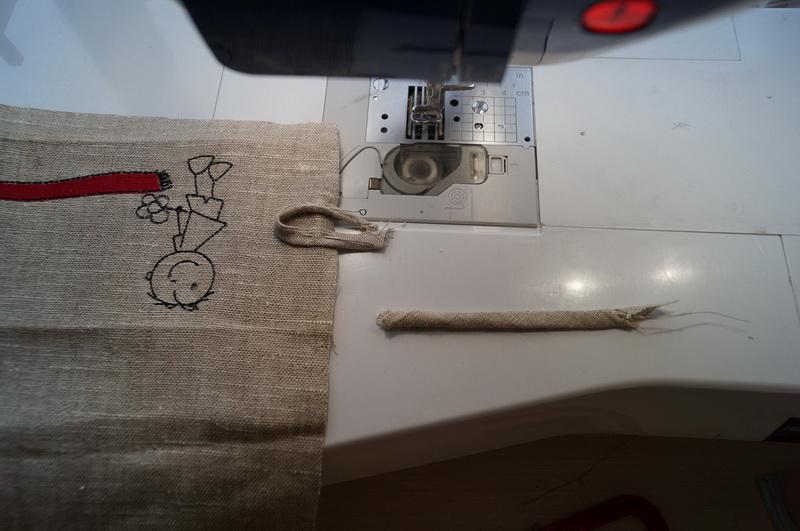 Fold the fabric along its long side with the right side inside, pin and stitch on three sides, 7 mm from the edge. Don't forget to leave an opening for turning out. Cut the corners.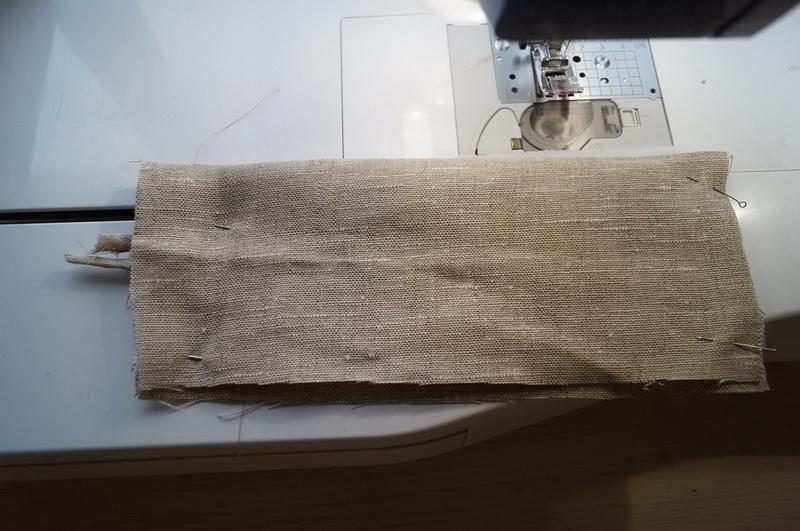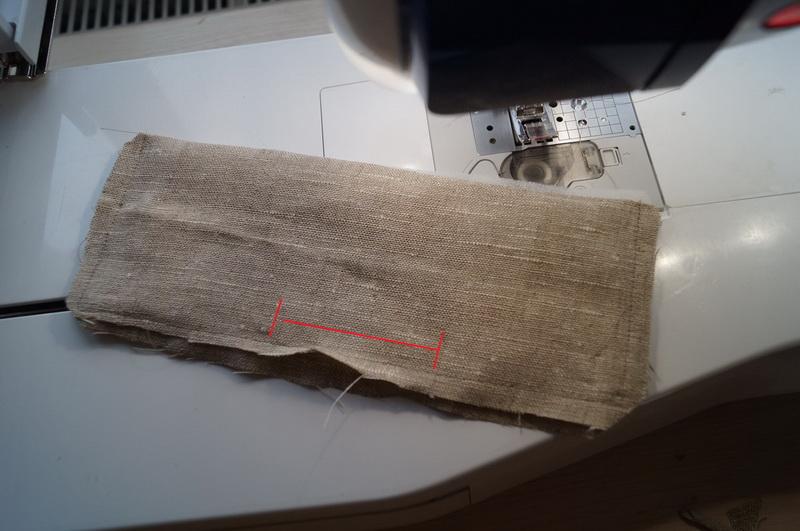 Turn the right side out and iron. Try it on a cup and sew on a button.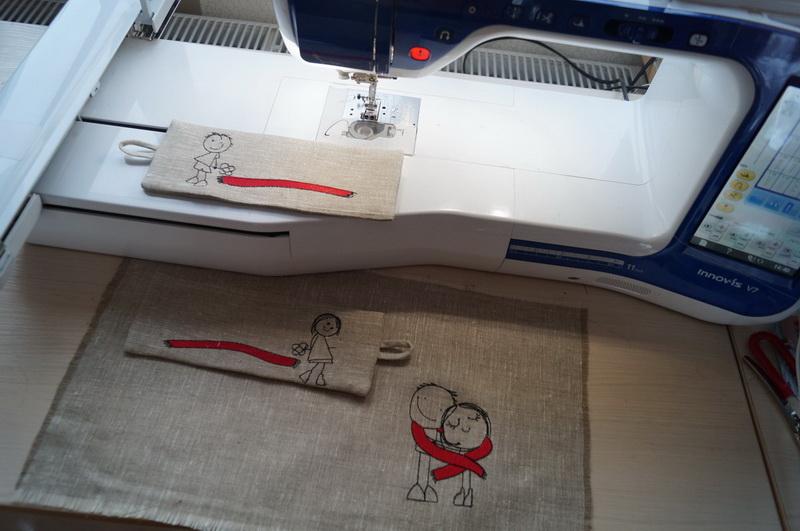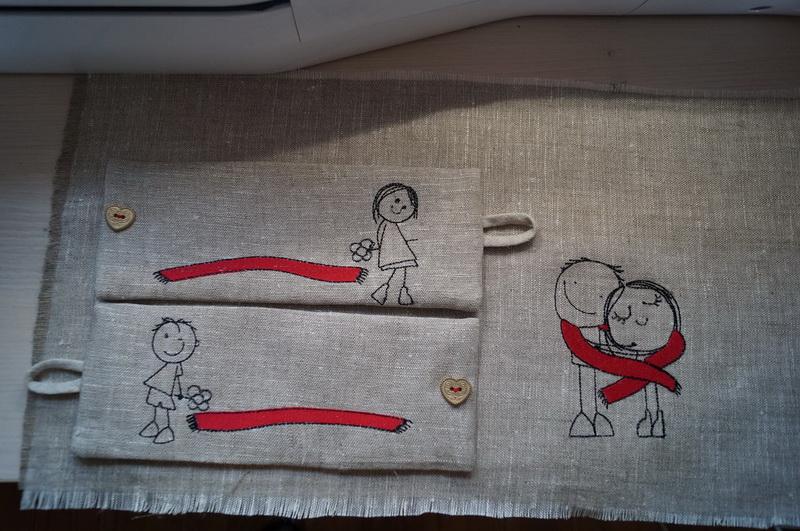 Napkin: trim the edges, pull out threads along the perimeter, 0.5 cm from the edge. All done!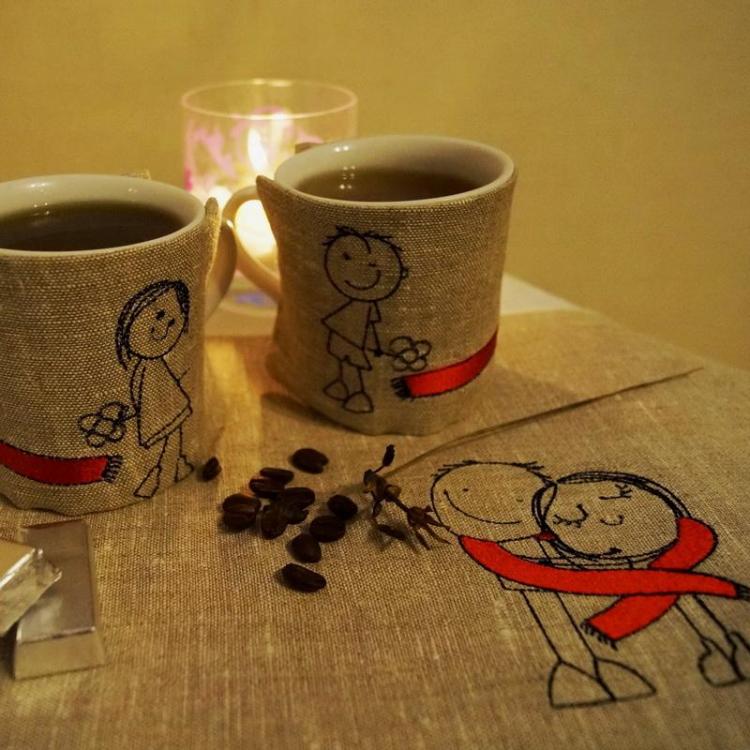 Original text by Olga Milovanova
1