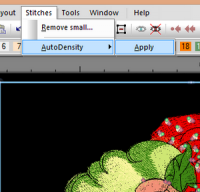 How open file you can read here 
For example, used he design of Fashion teddy bear design from our embroidery library. The format is chosen arbitrarily.
Open the design you want to resize. Click on Upscale design.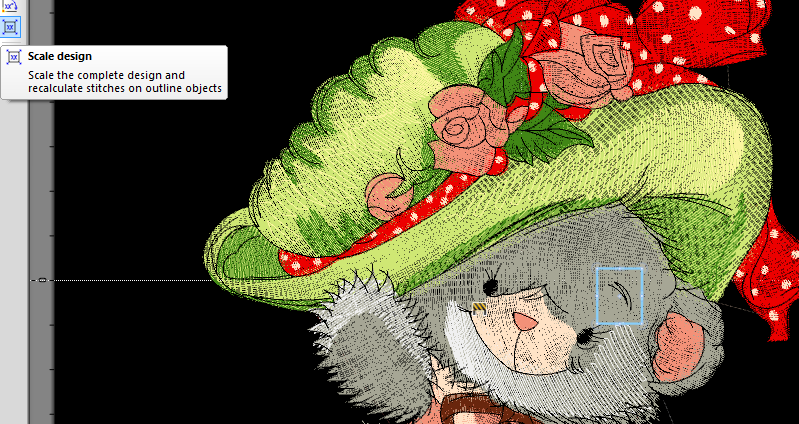 Increase the size of your design either by percent or by a certain number of cm. (I added 10%). Press OK.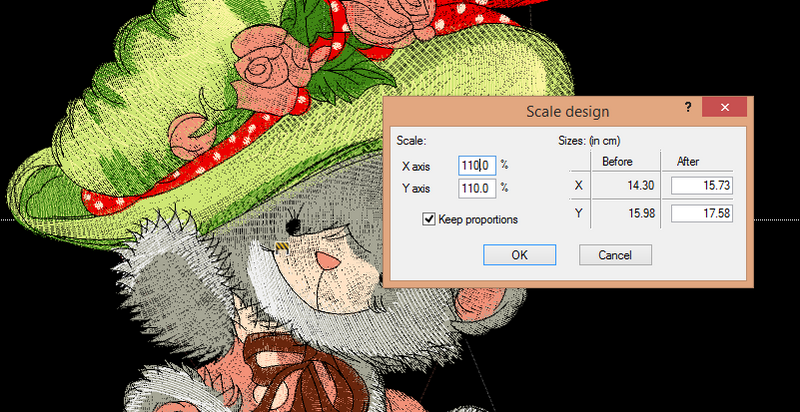 As you can see in the lower left corner of the window, your design is now bigger than it was, but the number of stitches remains the same. This means that the embroidery may look a bit bald when finished. And we don't know that, do we?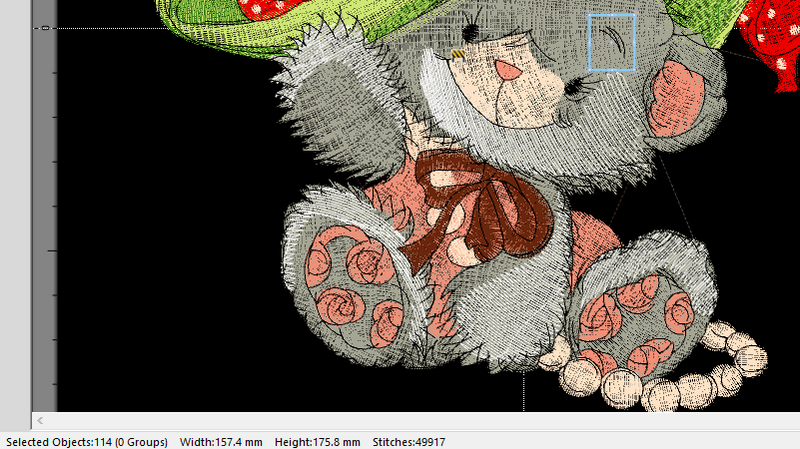 Press Ctrl + A to select the entire design. Ultimately, left-click on any part of the background and drag to enclose the entire design. You'll see a rectangular frame around it.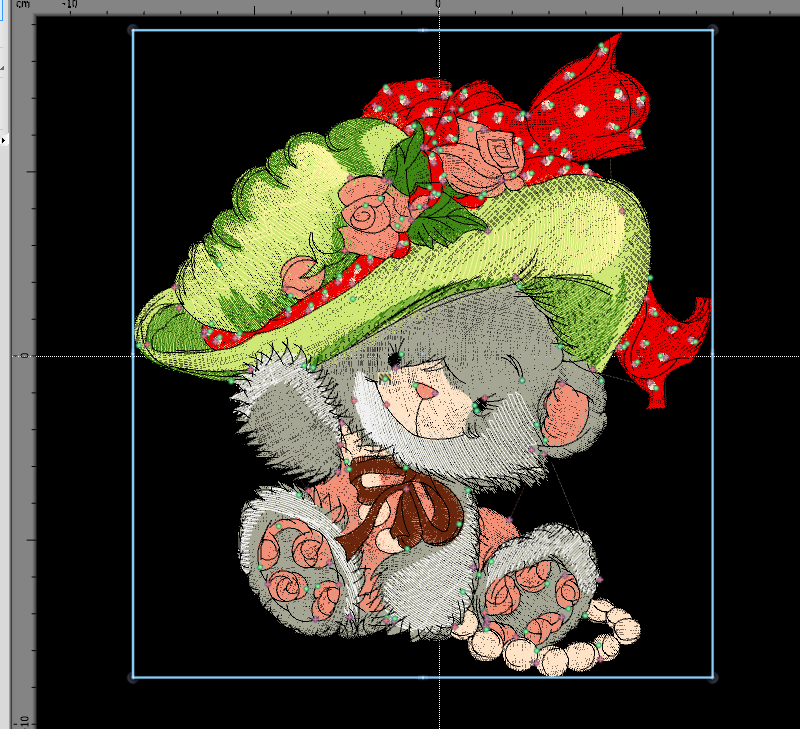 Now, go to Stitches > Auto Density > Apply.

My Editor has automatically added the stitches in the required places. You can see that your stitch count went up.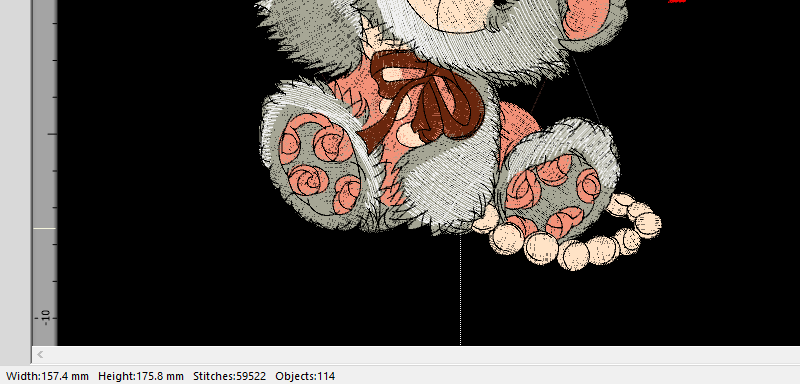 All that is left is to store your design where you want it on your computer.