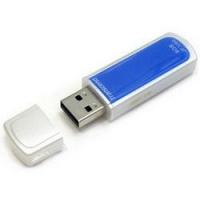 Original text by Lisa Prass 
All of a sudden I was struck with an idea of writing about loading the designs into the embroidery machine. Mainly because the second-hand equipment market in Russia becomes bigger every year. Users, having played with home embroidery machines to their hearts content, now move to the more sound equipment, leaving their previous ones to somebody else. And in doing that, people tend to forget a supplementary loading device and are stuck with it as the result. 
If you are going to buy an embroidery machine, inquire into the method of loading of the designs into it. This is an important question, the answer to which will allow you to understand whether you'll be able to load the designs into your machine, or will it become an ordinary sewing machine without the possibility of embroidering. As of today, there are several methods of loading the designs into home embroidery or sewing and embroidery machine. 
Direct connection to the PC 
If you buy the equipment capable of it, ask for a cable and don't forget to inquire if there is any software for it. If there is software, but the seller does not have it, hold your horses. Inquire if there is free software for it, and if not, whether it can be purchased. 
If you fail to buy the software for loading designs, your embroidery machine will turn into a pumpkin. 
3.5 floppy disc 
A relic from the past. It can hardly be encountered nowadays. Usually, machines of that loading type can be connected directly to the computer, so you can forget about the role of the floppy in all this. In our days, a 3.5 floppy disc is the least reliable loading device. 

USB Flash 
Handy and easy to use. A rather popular way of loading designs into the machine. When buying an embroidery machine ask the previous owners if they could give you their own USB Flash — perhaps, it is small. This will allow for the machine to read the information more quickly. It's hard to find a USB Flash of a small capacity, they are usually large one nowadays, and it slows the loading process. I checked it on my Janome MB-4. 

Сompact flash 
The machines of this loading type are no less popular than the ones with USB, and are as good as the latter, because of their availability. Same recommendations: the smaller the size, the quicker the designs will be loaded into the machine. 

ATA PC Cards 
It's become harder to find a device like that nowadays, but it is still possible. So, if you are going to buy a machine of this loading type, don't neglect to inquire if you will be able to buy it separately in case it is not included. 

Card Reader/Writer 
Don't buy it without the loading device and the software! It's almost impossible to find one in Russia. You can often spot the sale offers in online shops, but it always turns out that the seller has never laid his eyes on such a thing. Without it, your machine will not be able to embroider! The device should necessarily be equipped with a special card and the software. If you don't have the card and the software for it, don't even hope to buy it separately. Remember that any other card won't fit. The card and the software will cost you about $500-600. 

When purchasing an embroidery machine, make sure that you will be able to load the designs into it, and then complete the transaction! 
1