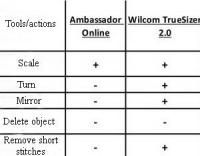 Converters is a small but pleasant bonus from the embroidery software manufacturers. A converter is a small app that allows users to watch, scale and save machine embroidery files in a variety of formats. Besides the aforementioned functions, some of them have additional options.
For example, they allow you start/finish the embroidery designs, remove the short stitches and change colors. Some apps even have a simple in-built stitch editor.
Judging from the information on the official websites, all converters also include a stitch generator that is a part of their "older brothers" – machine embroidery editors. This feature enables the apps to recognize not only the machine embroidery files but also the native ones. That is, the converter is able to open an object file that was created in the embroidery editor by the same manufacturer. An inbuilt stitch generator will recount the stitches every time you make some changes.
Not all converters are alike. I use converters a lot because I often work with the ready files. Sometimes it is more convenient to use more than one. Looking back at my article on how to choose machine embroidery software I decided to write a review for every converter that can be downloaded and/or tried for free.
To make everything I said more clear, I suggest you consult these:
Download the trial version of the Wilcom TrueSizer converter here.
Register and use the Ambassador on the official website. 
Register and download My Editor on the official website or 
Download a free trial version of MelcoSizer.
Download TESViewer for free on the official website or 
Register and download an old Coats EDV converter, My Editor analog with fewer possibilities. The last two are based on WingsXP. 
In the table below you can see the parameters I used to compare converters.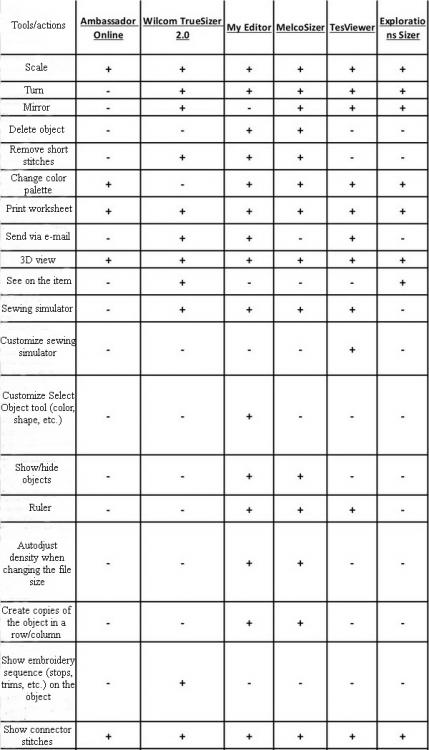 The conclusion offers itself when you look at the software capabilities. No explanation needed. A lesser known free MyEditor converter outshines all the others. Bravo. However, MelcoSizer comes a close second. 
2