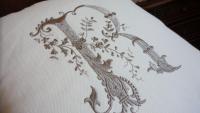 Monogram pillow: a tutorial
A pillow with an embroidered monogram is a home textile classic. It makes a wonderful wedding, jubilee, christening or no occasion gift. Pillows are wonderful for machine embroidery beginners who want to learn the machine embroidery basics and practice to acquire the necessary skills. This is a brief guide into making the embroidered monogram pillows.
Monogram pillow. Materials
Fabric
Zipper
Braided cording with lip
Machine embroidery design
Cutaway or tearaway adhesive stabilizer
Water-soluble stabilizer (optional)
Upper thread
Underthread
Monogram pillow. Cutting
For a pillow size 40x40 cm cut two squares of side 43 cm. I used non-stretchy upholstery fabric, dense but with a pronounced twill weave. Before you start working, you should finish the edges of this fabric with the serger, in order to prevent fraying.
Monogram pillow. Embroidery
Adhere the stabilizer to the wrong side of the fabric. Find the center of each side and draw the crosshairs. Their point of intersection will mark the center of your future embroidery. Hoop your fabric. Attach the hoop to the machine and cover it with a layer of thin water-soluble film (in case the weave of the fabric is a pronounced one).
Select the basting stitch and stitch the water-soluble stabilizer to the fabric.
Hit the start button and embroider your design. You may pick a sole-colored or a multi-colored one or embroider a multi-colored design without changing the upper thread color.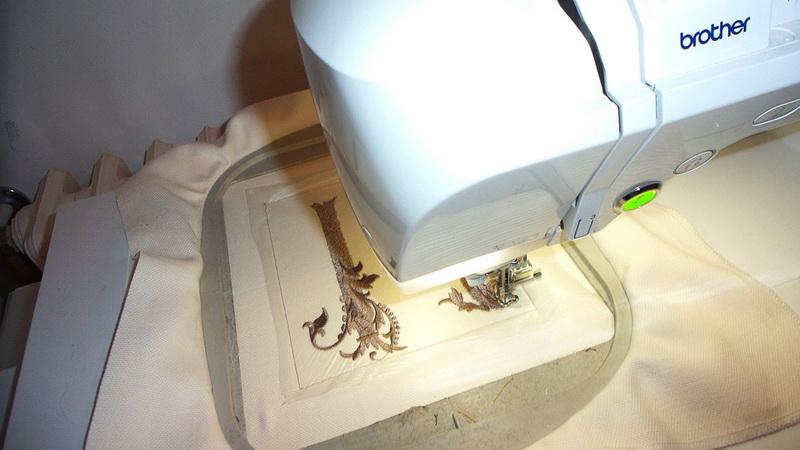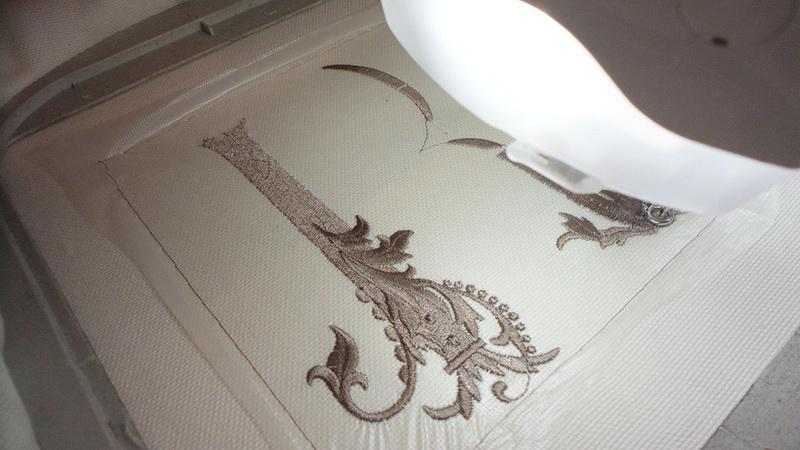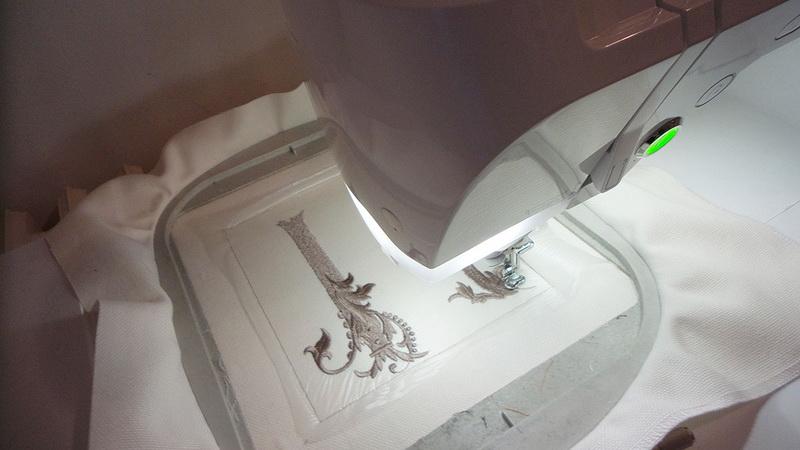 Some embroidery/sewing and embroidery machines have an option of monochromatic embroidery. Peruse the manual that comes with your equipment to use its capabilities to the fullest.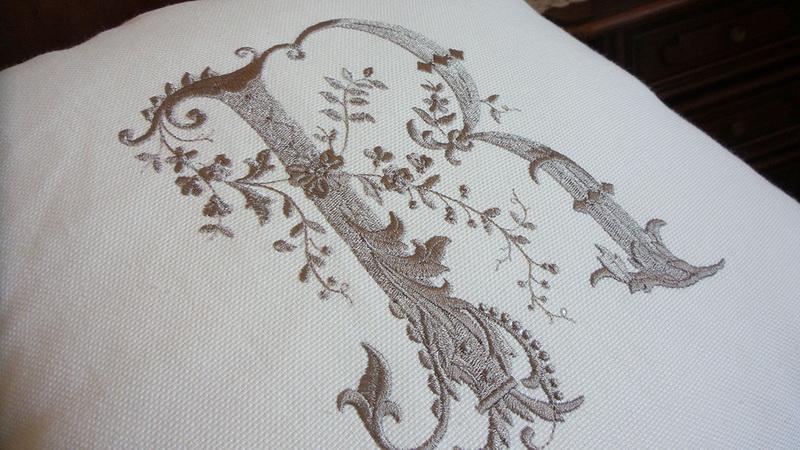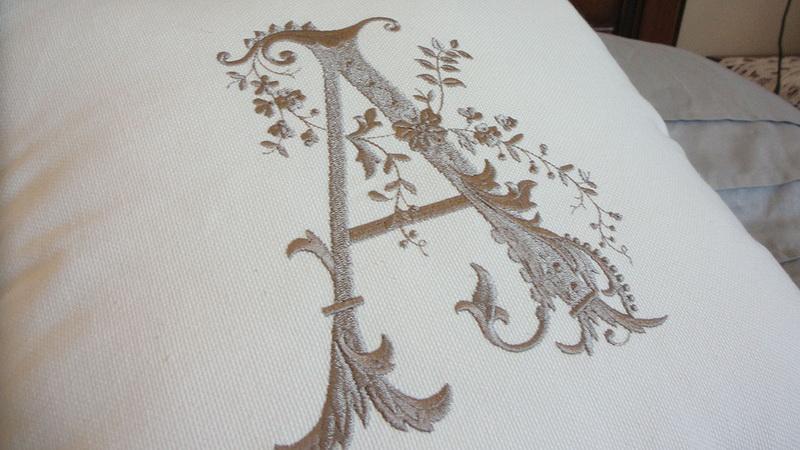 Having finished the embroidery, remove the stabilizer leftovers.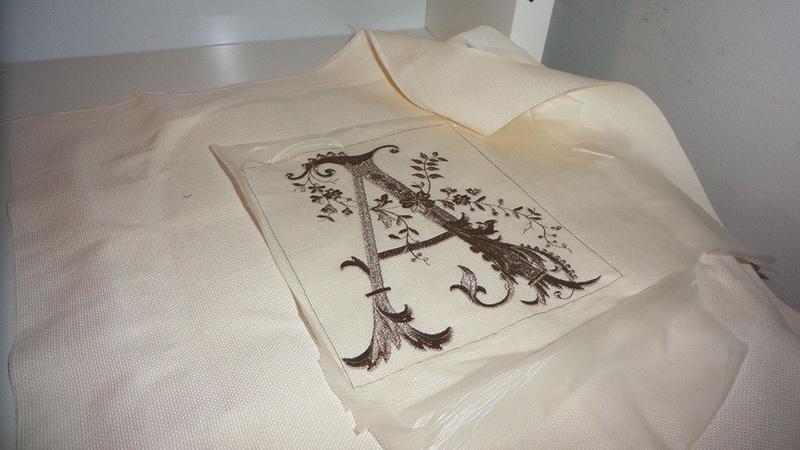 Monogram pillow. Cording
Round the edges of your pillow a bit. Stitch the cording to the right side of your pillow, along the edges. To attach the cording at the corners, make small incisions so that it lays more easily.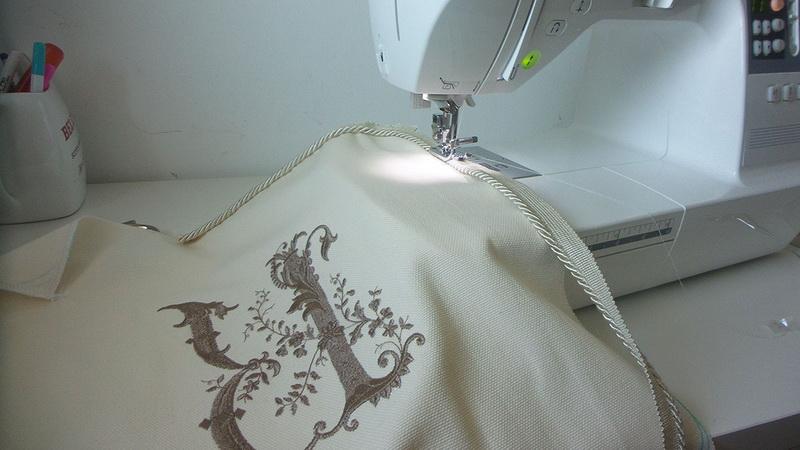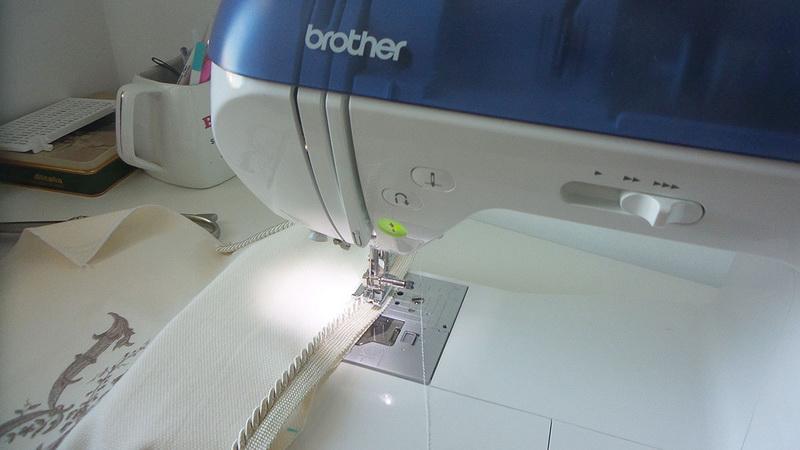 Stitch it with a special cording foot or a zipper foot.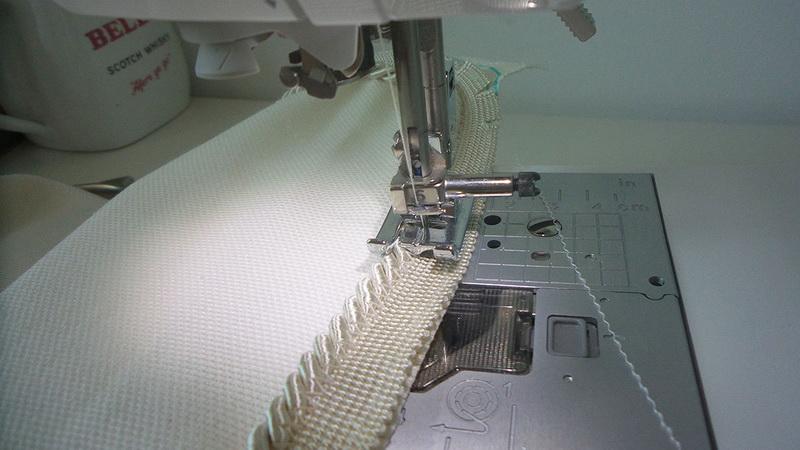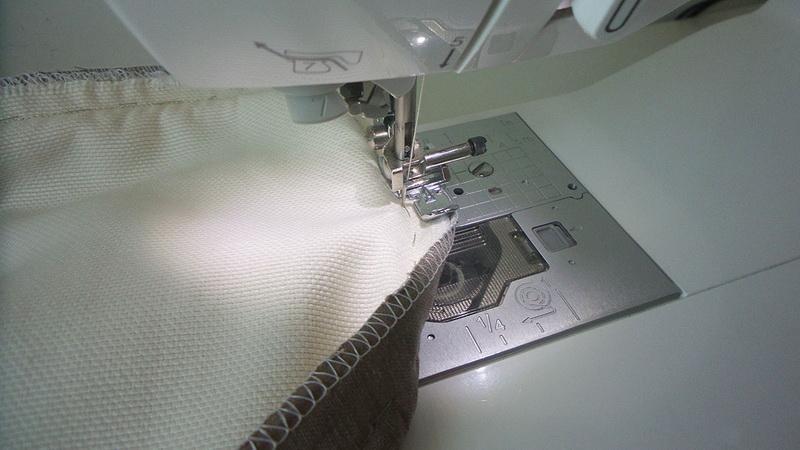 Original text by Irina Lisitsa
Don't forget to visit our shop to buy some lovely monograms!
See also:
Edited by Irina
1