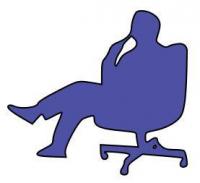 Original text by Marina Belova 
Today I read the latest blog of Erich Campbell called "How do I learn embroidery digitizing?", in which he writes about his own learning path in machine embroidery digitizing and gives recommendations. This blog once again raises the familiar question: how exactly does one learn digitizing? My own hardships instantly sprang to mind: where I live, a digitizer's education consists of memorizing all the buttons in the software, omitting much more important things. And the crucial thing, in my opinion, is to grasp what all these buttons are used for, i.e. the technical aspects of the embroidery. Until you don't fully understand what is the purpose of every option in the software, you won't be able to digitize properly. 

So, after reading the article, I realized that I neglected one more aspect of the utmost importance, which comes even before the technical one – that is, the understanding of how to transform an image into stitched objects. This understanding is based not on digitizer's violent imagination, but on some knowledge. Sure, I wrote about the image analysis before digitizing, but to me, it seems like a drop in the ocean of what one needs to know and be able to do. It is insufficient to know what stitch type is better for an object of a particular shape and size. You also need to work with colors and reproduce textures. You never know what you may need to do one day. 
I personally haven't yet fully grasped how to convert certain elements into stitches so that to achieve a fine-looking result, and many shapes still puzzle me. I wish someone would teach me how to digitize from an artist's standpoint... I believe that not only artists can digitize pictures. Though many people claim the opposite. 
Eventually, Erich suggests a formula that should be followed when learning how to digitize. It's not really a formula but rather three interrelated questions that should be answered either by you or your teacher: 
How one learns to convert an image into a stitch object? 
How to control stitches? 
How does one learn to use a machine embroidery editor, whichever one you may choose? 
Erich suggests only one answer to all three questions. It is called "observation". You should observe what you get while transferring an image from your computer into a hoop. 
Edited by Irina