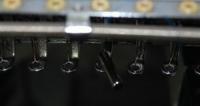 Original text by Marina Belova 
I consider it to be a common knowledge that one should turn a replacement needle 0–5° to the right.  That's what every embroidery machine manual says.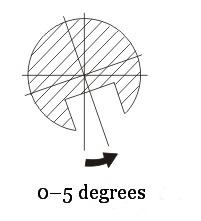 A long time ago Vera Osinina asked me about a device that helps to position new needles whem you sew machine embroidery designs. I was quite a bit surprised then, so I only shrugged and said that such a contrivance was unknown to me, and that I didn't know where to find one. 
But the cat always comes out of the bag, sooner or later. The answer came from a wonderful Melco Bravo website. They offer a cylindrical-shaped orientation magnet – you can buy it here. You need to attach its butt perpendicular to the long groove, to see at what angle and in what direction the needle is positioned.  
You've set the right angle if the magnet is turned approximately 1 minute on a clock face, or 6 degrees. Genius lies in simplicity, as they say. 
Of course, there is no need here to order a magnet from the U.S., at an astronomical price.  I guess a simple magnet instead of a brand one, will do for me


There was a long argument about the diameter: I insisted upon buying a thin cylinder, as my American colleagues use, and my husband stood for a thicker one as more visible. 5 mm cylinders were purchased eventually. We tried the magnets and saw that they worked: the positioning of the groove was no longer the problem. One only needs to get used to it so that it doesn't hamper the replacement. I checked all my needles only to find out that all of them were set higgledy-piggledy – one of them was even turned let; that was immediately fixed. Small wonder that my threads kept breaking.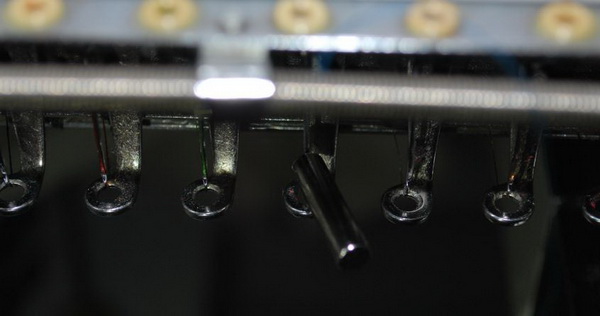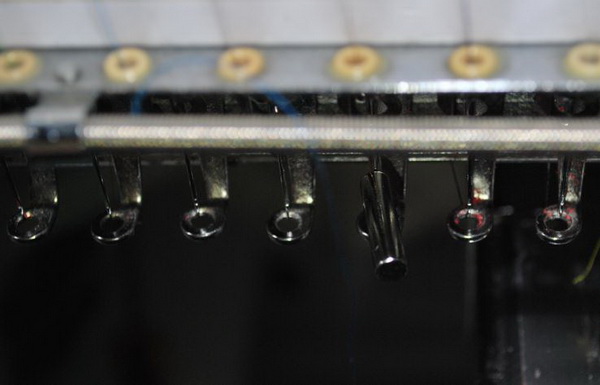 The magnet turned out to be a real helper to those whose eyesight and eye estimation leave something to be desired. 
 
2