About This File
Vintage design made in the classic cross-stitch technique. Great gift for a newborn or pillow in the nursery. Soft tones of threads and cute plot will be pleasant to look at. A good gift to a young mother. Teddy bears and their variations are always marketed as a plot for machine patching.
Size 1: 5.42x 6.45'
Size 2: 6.02 x 7.17'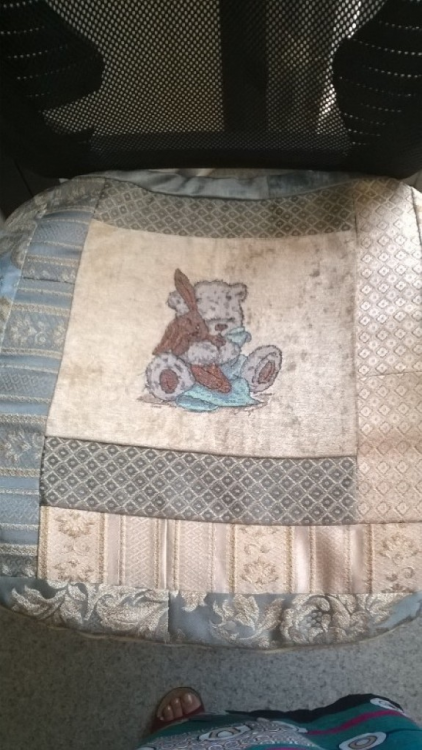 Embroidery charming cute bear and bunny make the room of the child much more comfortable and fun. This Bear and the Bunny Machine Cross Stitch Design, presented in two sizes, is also suitable for a set of blankets in the stroller. Both mother and child will be pleased to take such things in their hands and look at them. After all, even in adults this image is associated with love and care, gentle hugs, warmth. Plush animals are given to children almost everything, embroidered on the pillow or blanket, they will be a gift original and practical.
To obtain a quality design, you must use the appropriate stabilizer and the correct tension of the material. Always do test embroidery on the fabric and stabilizer you are going to use!