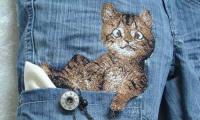 Embroidering a pocket: Kitteh
This adorable and perky kitteh captivated me the moment I've seen the design. Lisa Prass, who created it, suggested giving some volume to this cutie. Read on to know what became of it.
For a long time, I've had a soft spot for felines. When I was a child, I used to bring home kittens in my pockets, and they peeked out just like the one does in the design, which I instantly named KitteH.
The embroidery took very little of my time. For it, I needed the design rendered in the Photostitch technique, an embroidery machine, a pair of jeans with pockets (a pocket flap, too, fell victim to the Kitteh's charms and was pitilessly ripped off), embroidery threads, and, of course, the cheerful mood.
First of all, I ripped off the pocket flap; in case your jeans come without one, skip this. After that, I undid the seam (the ordinary, not the decorative one). It was the inner seam in my case.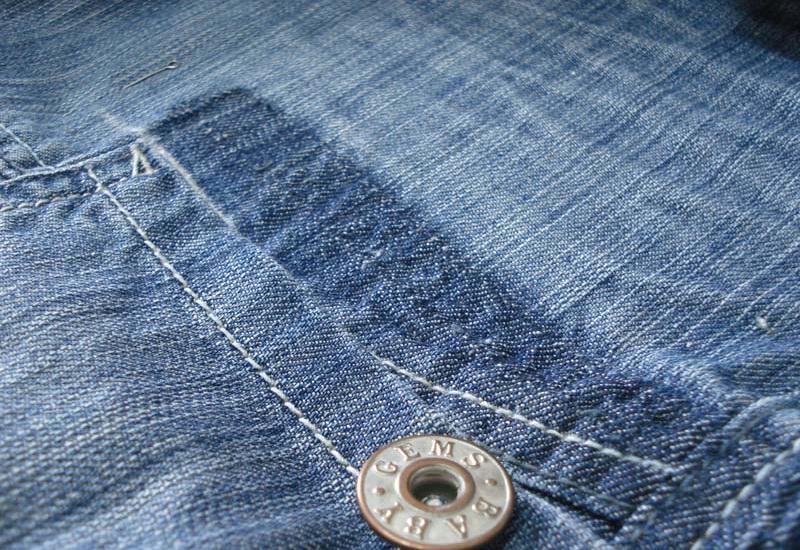 I conceived my Kitteh puffy, and now was time to think how to add the volume. Having discussed the matter with the creator, I decided to embroider the cute kitten's paw separately.
I embroidered the paw on organza stabilized with the solvent stab and understood that it was too soft.
Having tried several options, I finally chose the three-layer "sandwich" that consisted of a solvent stabilizer, fine mesh fabric, and organza as my base fabric.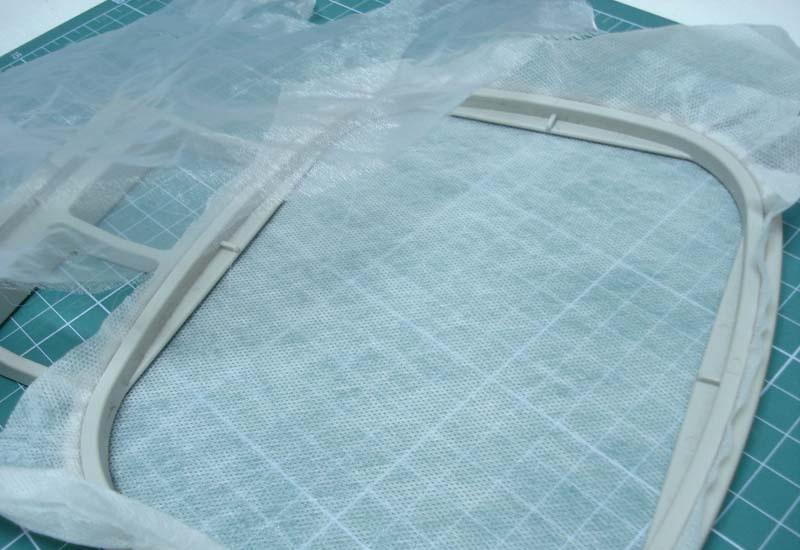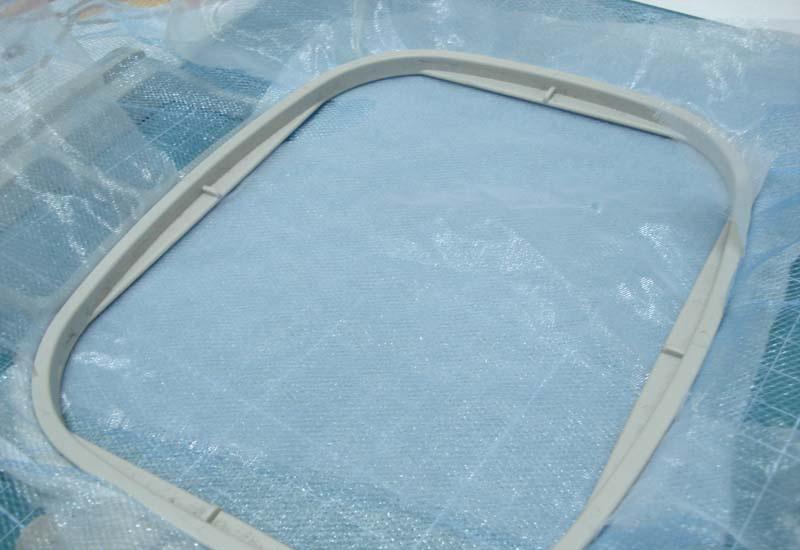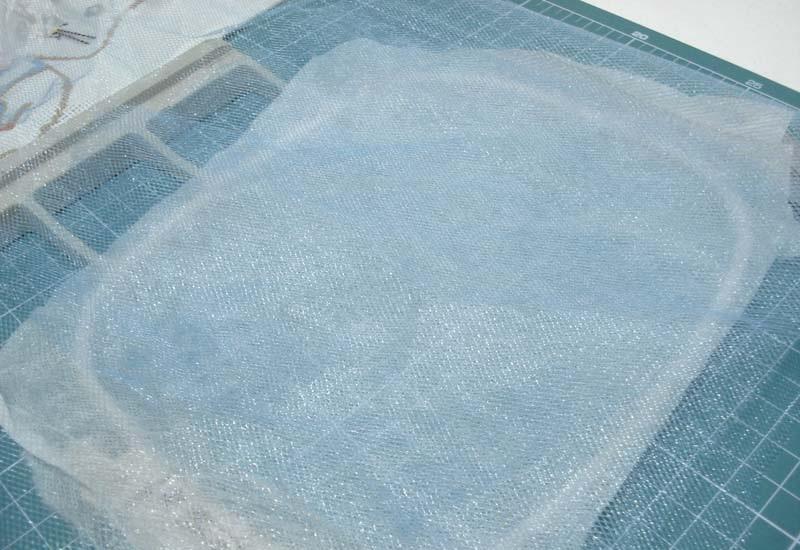 The embroidery took about 15 minutes. While the machine was going, I had time for a cup of coffee. That's why I love machine embroidery: the machine is doing the work while I rest :-) 

Having stitched the paw, I trimmed it close to the stitching, washed out the stabilizer under the tap, and finished the organza edges with a lighter. The paw was ready!
Now was the time to embroider the rest of my kitteh.
I hooped the tearaway stabilizer. I should note that denim is quite stable as it is, so I don't reinforce it with adhesive stabilizers as a rule. With a temporary spray adhesive, I glued my denim piece to the stab and pinned it for better security.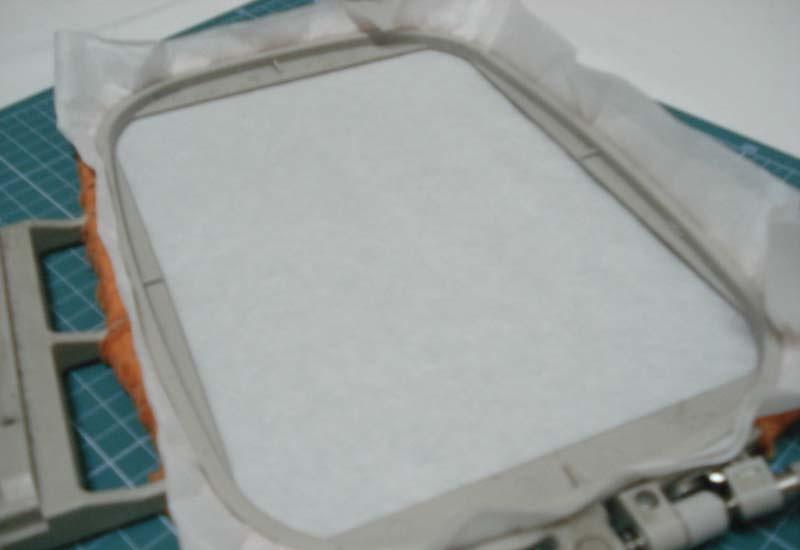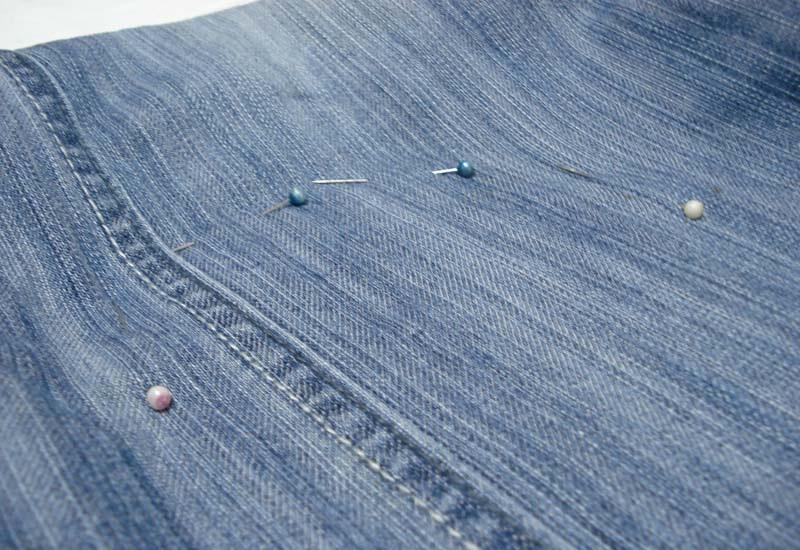 Using a layout grid and the machine's display, I aligned the design to the pocket entrance. I checked the hooping accuracy with an outline, marking the place where the paw would go.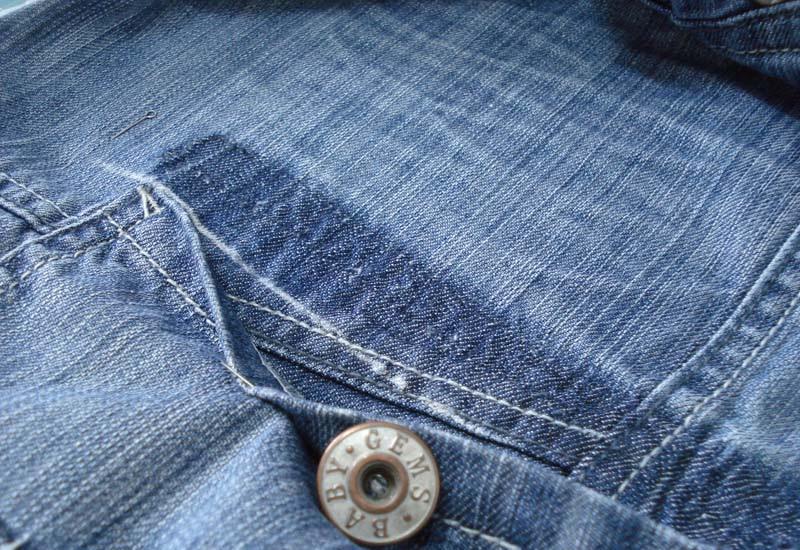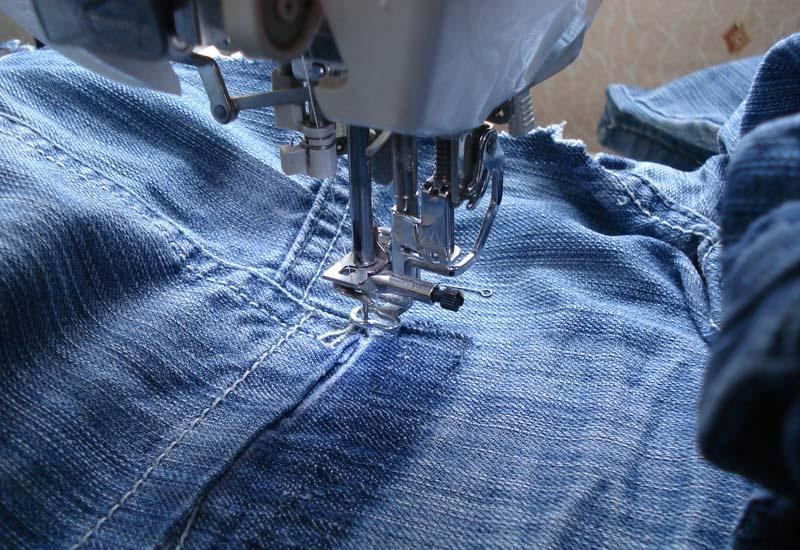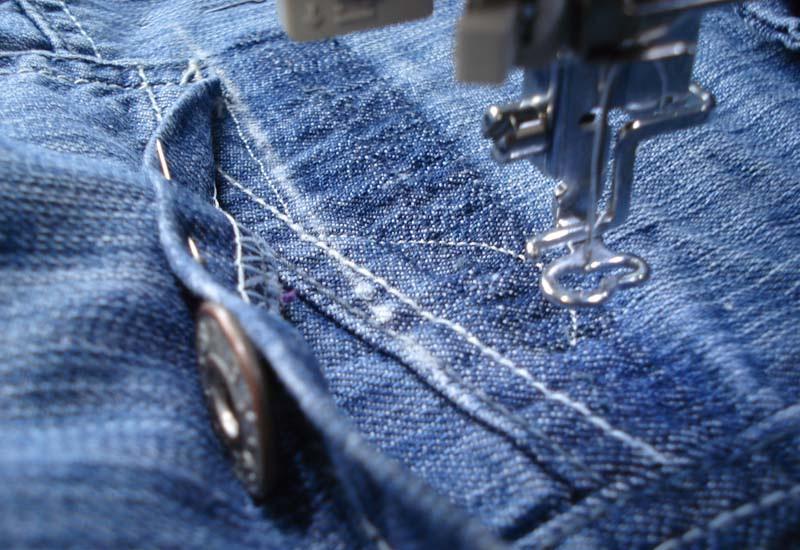 Then I changed the thread color and stitched the paw to the main part.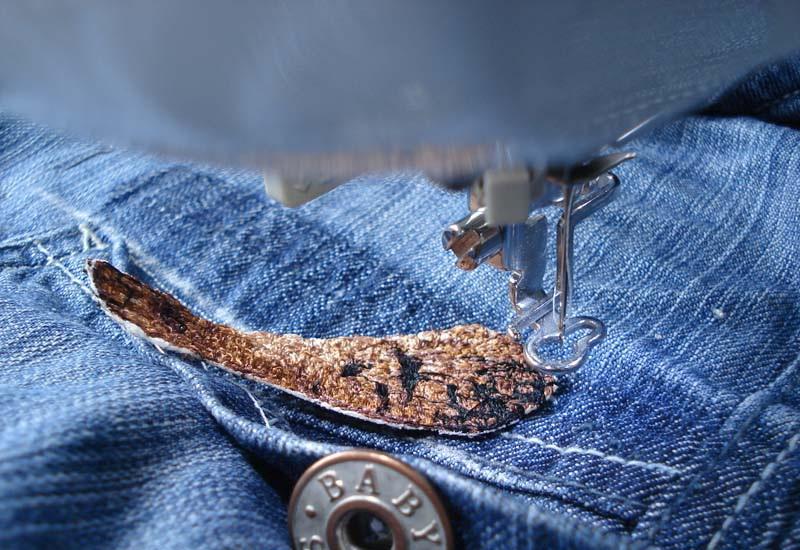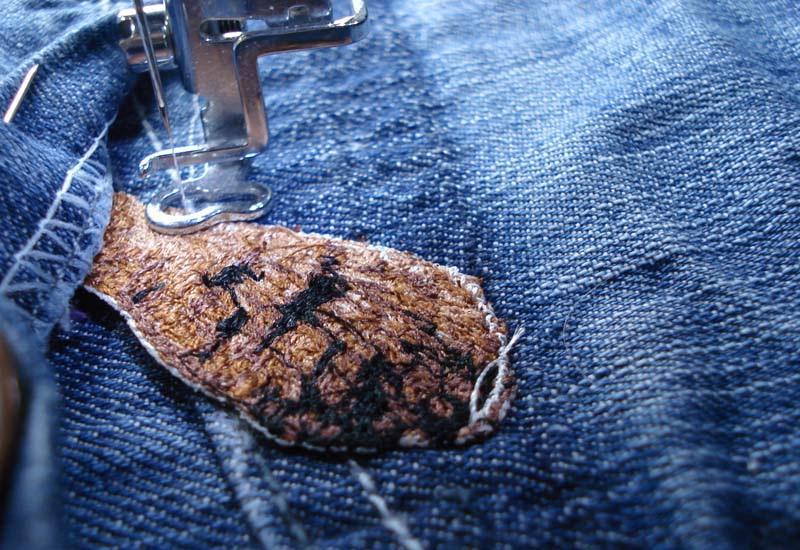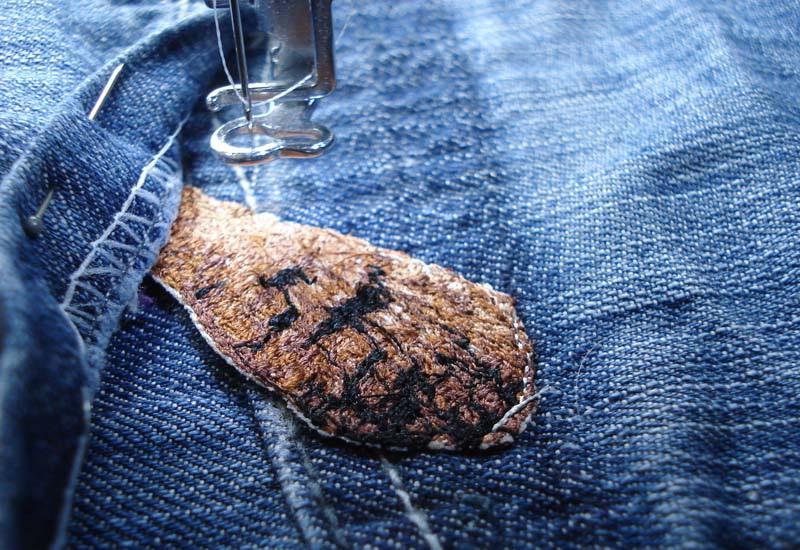 After that, the kitteh's body and head were embroidered.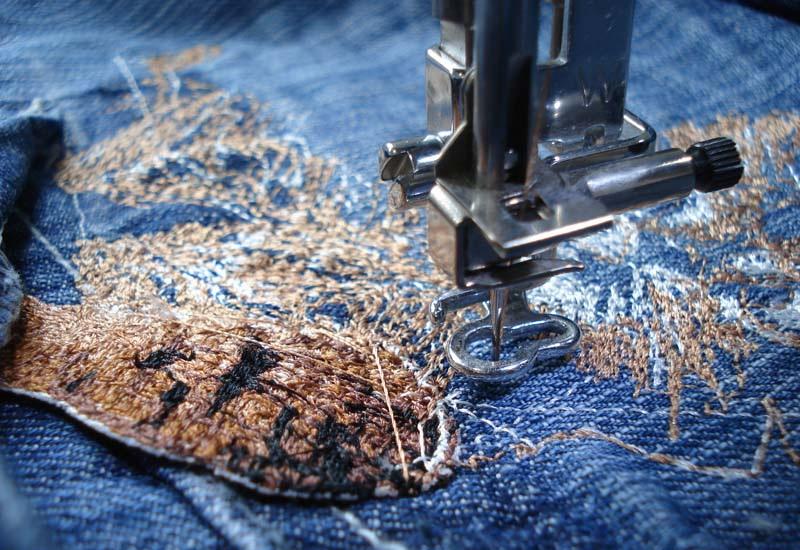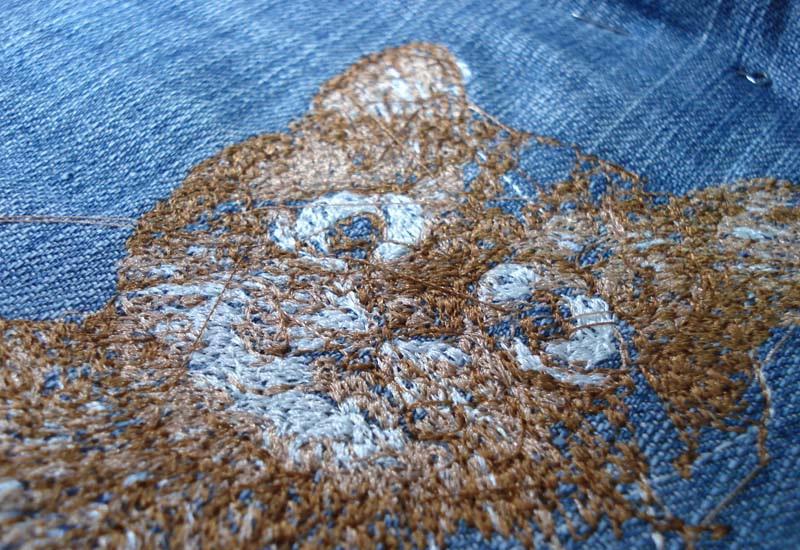 All done. Some time, a good mood and an embroidery machine were all it took.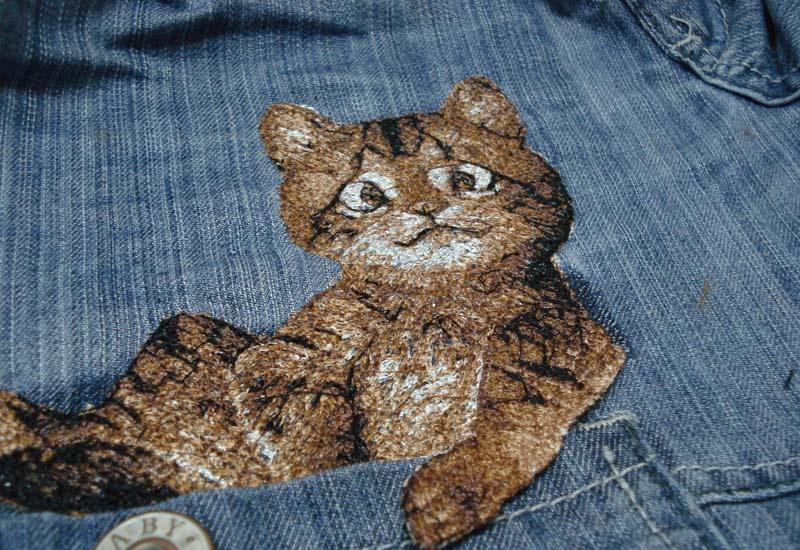 Easy stitching to you all and have a good day!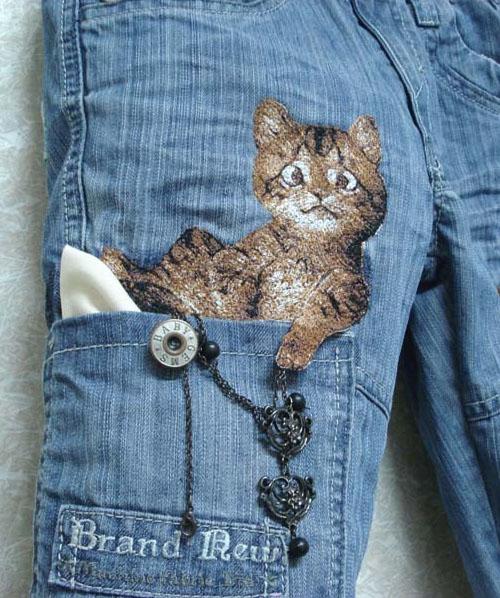 Original text by Irina Lisitsa
Design available here 
Edited by Irina
3