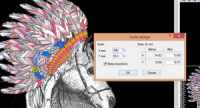 For this operation used free machine embroidery software My Editor. 
To show you how to change the size of a machine embroidery design without changing the number of stitches in it, we are going to use this lovely horse's head. Note the original stitch count in the lower left corner of the window.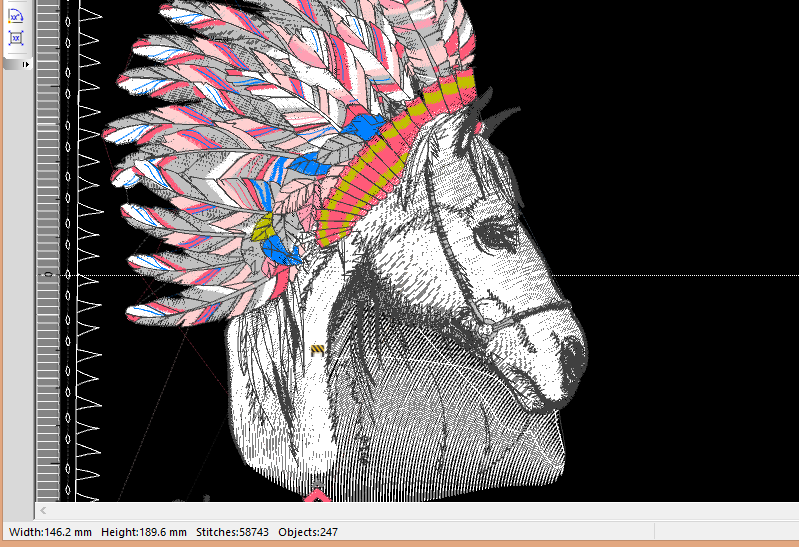 Find a Scale design icon on the screen left and click on it.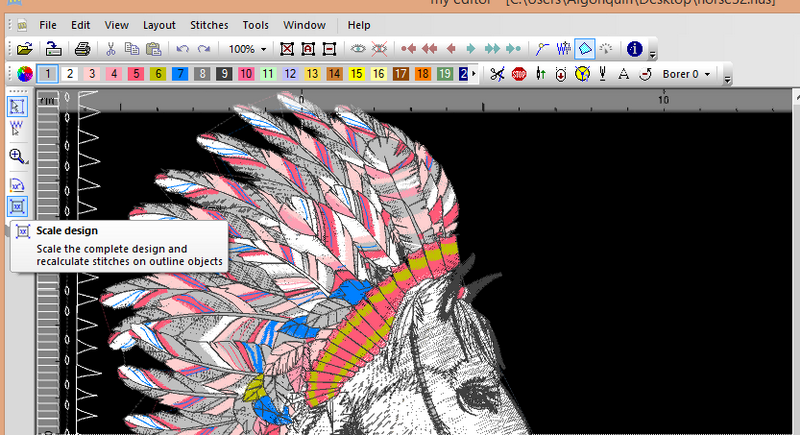 You can scale your design in two slightly different ways. The first way is to change the size of a design by X percent: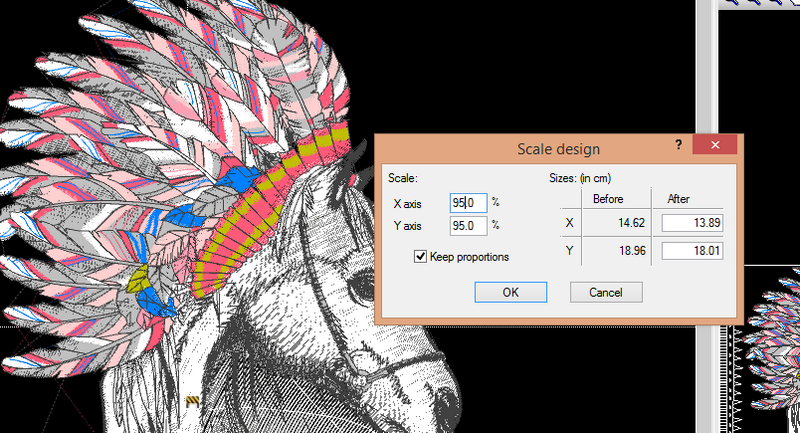 The second is to manually enter the height and width values in cm:

Unless the image is skewed in the first place, don't forget to check the "Keep proportions" box. This way, you'll only need to change either the height or the width, and the correct aspect ratio will be maintained. Now, press OK. 
Note that the number of embroidery stitches in the design in both cases stays the same.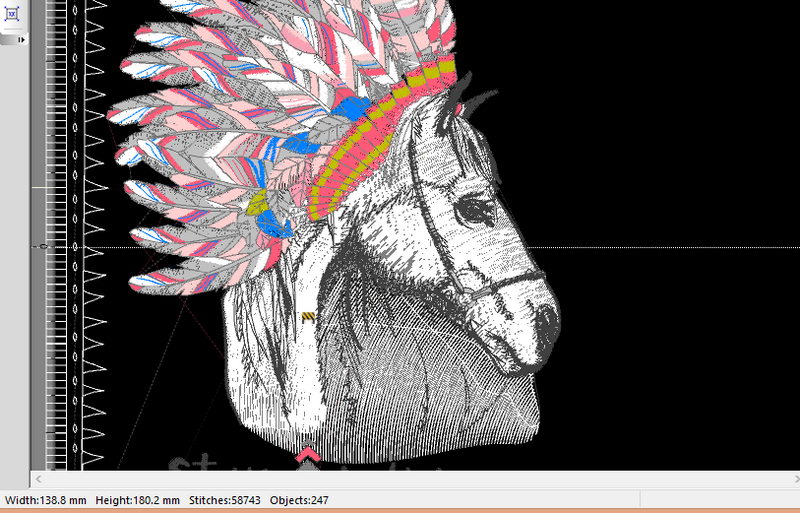 If you accidentally entered the wrong value, just undo it by pressing Ctrl + Z on your keyboard.
Having made all the alterations, Select File > Save as and store your resized design somewhere on your computer. 
Keep in mind that it is generally not recommended to scale your embroidery designs by more than 5%.
1