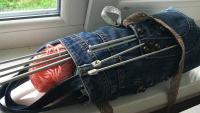 How to turn a pair of jeans into a bag
Dig an old pair of jeans or velour trousers out of a closet. Done? Now I'll tell you how to turn them into a bag. Creating a new item out of something that isn't fashionable anymore or just something you got tired of is a task for a real craftsman (or craftswoman)! This bag can hold all the necessary paraphernalia: knitting needles, knitting threads or an embroidery kit.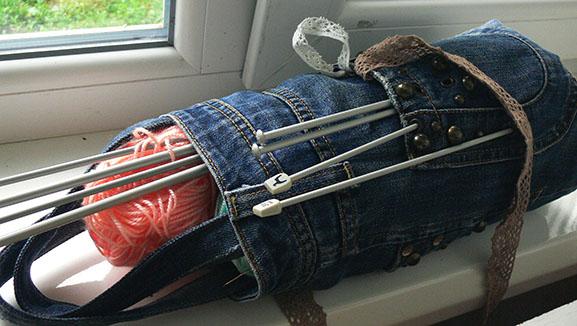 Materials
A pair of jeans
Sewing threads, same color as the stitching on jeans
Scissors, pins
A piece of cardboard
How to turn a pair of jeans into a bag. Cutting
For the job, you'll need one trouser leg together with the waistband. Measure the length of your future bag, starting at the top hem of the waistband, add 8 cm and draw a mark. You'll need allowance for the bag bottom. Cut one leg only. Rip the leg seam and also where the zipper is sewn on. Remove the zipper.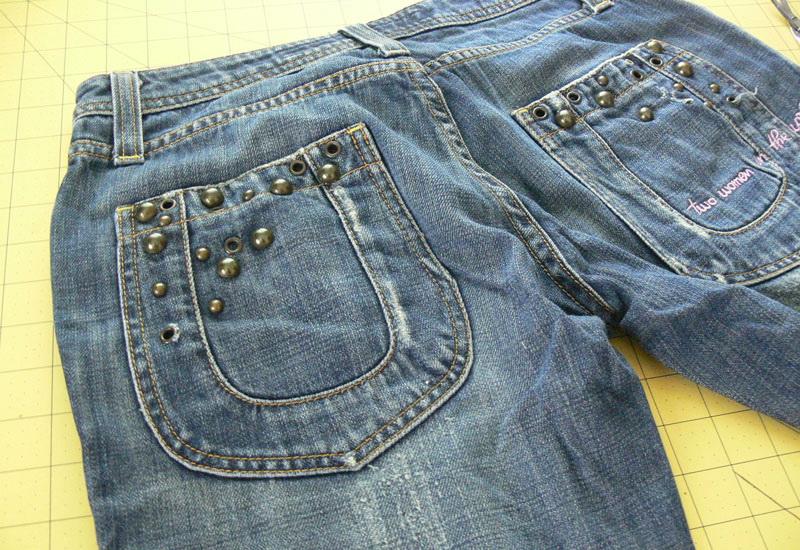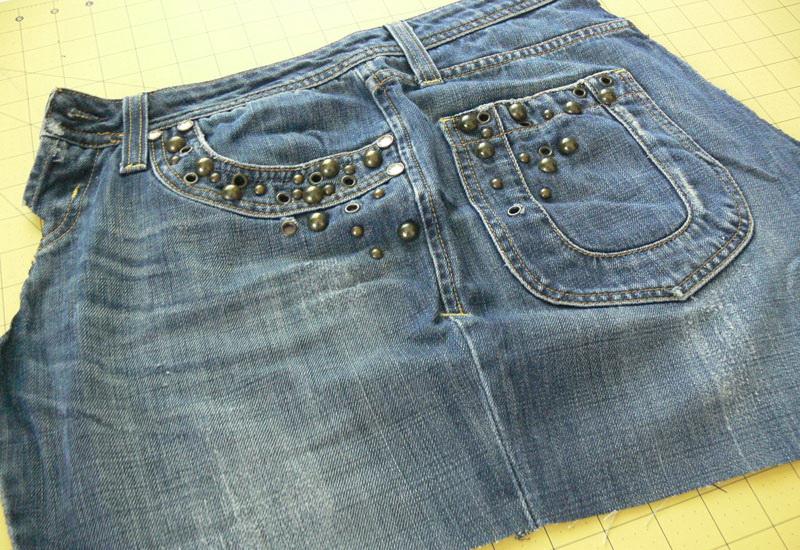 How to turn a pair of jeans into a bag. Assembling
Fold the trouser leg with its right side inside, aligning along the side seam. Align the edges, if necessary. Pin the fabric along the side and the bottom seams of the future bag.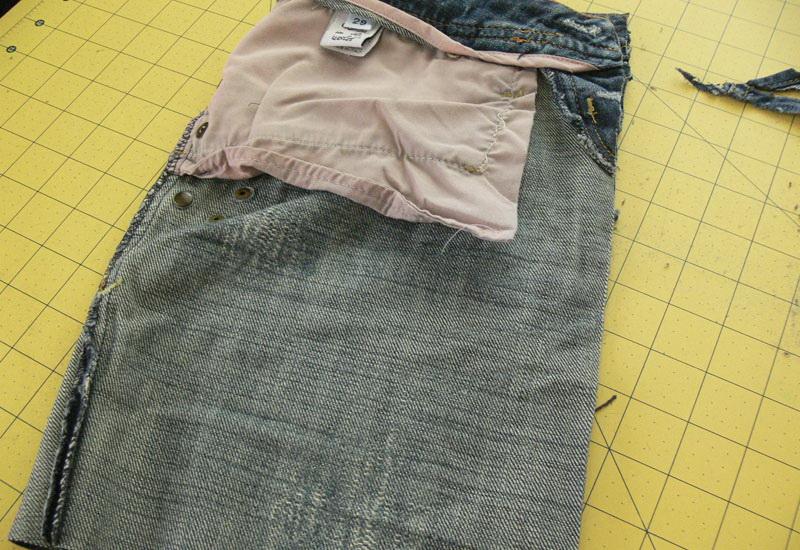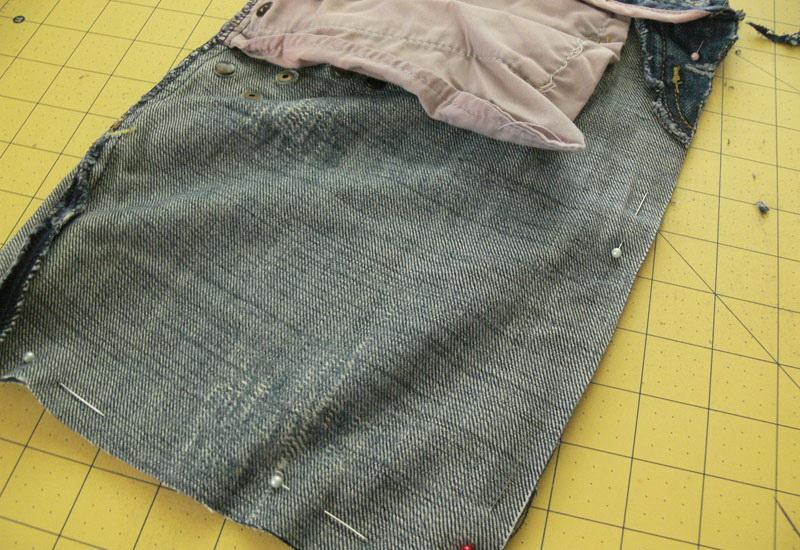 Sew them together with the straight stitch and whip stitch the edge. Join the stitch lines on the side and the bottom seams. Fold them at an angle. Draw the mark from the corner center. Draw a line perpendicular to the corner, it should equal the width of the bag bottom in length.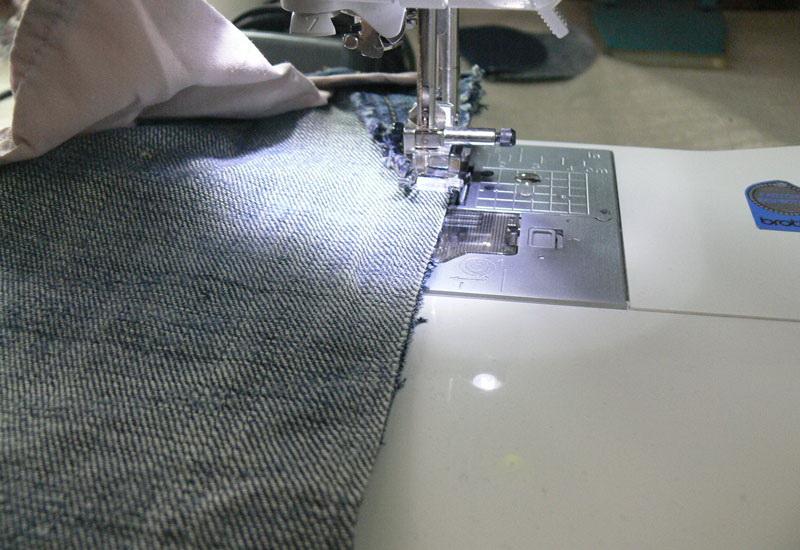 Stitch with straight stitches along the line. Turn the bag the right side out.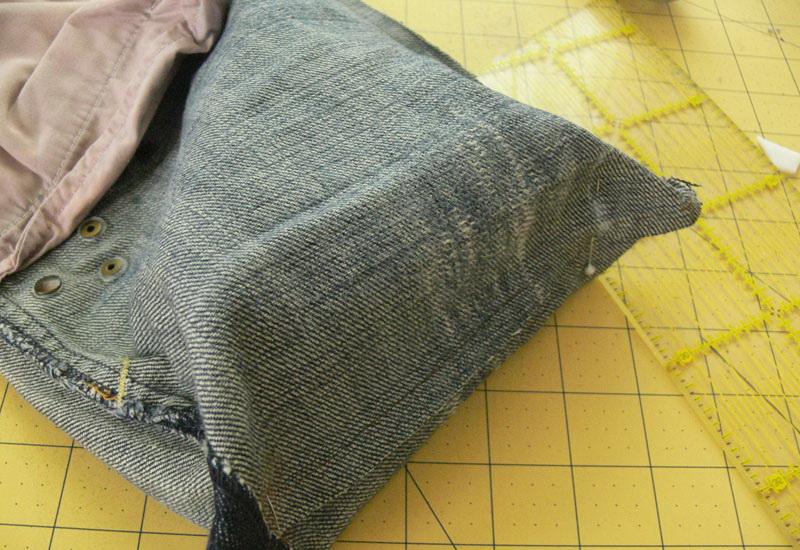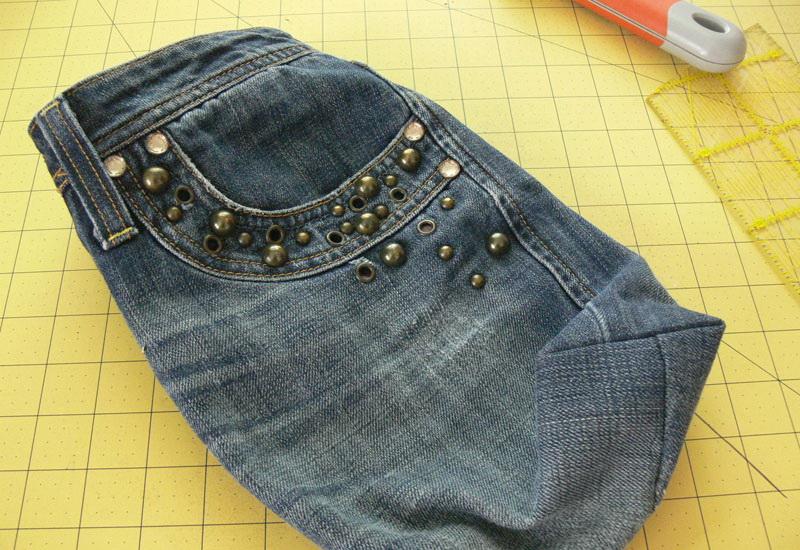 Cut out four strips of fabric for the handles. The length and width of the handles should equal their width plus turn-ups. Fold the strips together with their right sides together and stitch along one long side.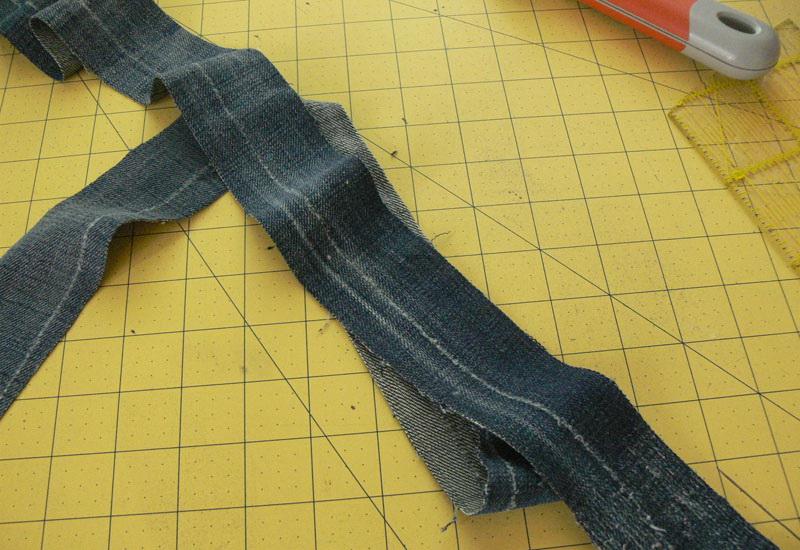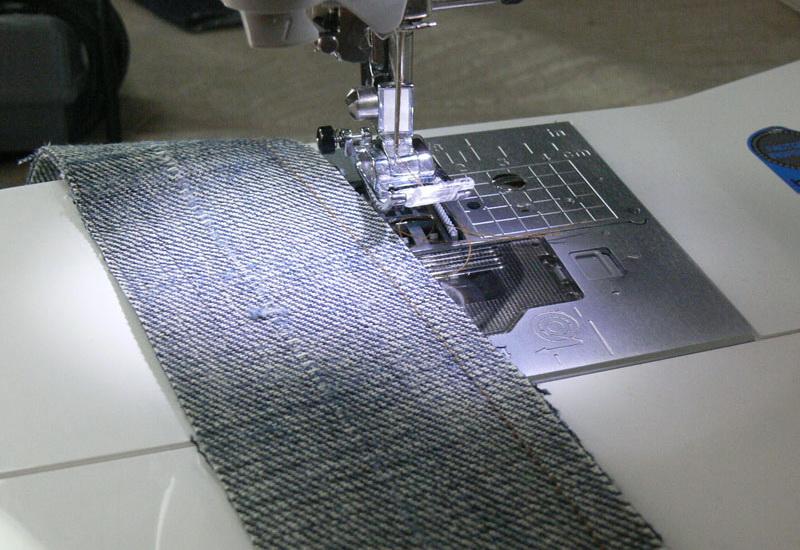 Press open the seam, fold each seam allowance inside and press. Fold the halves of the handles wrong sides inside and secure with pins.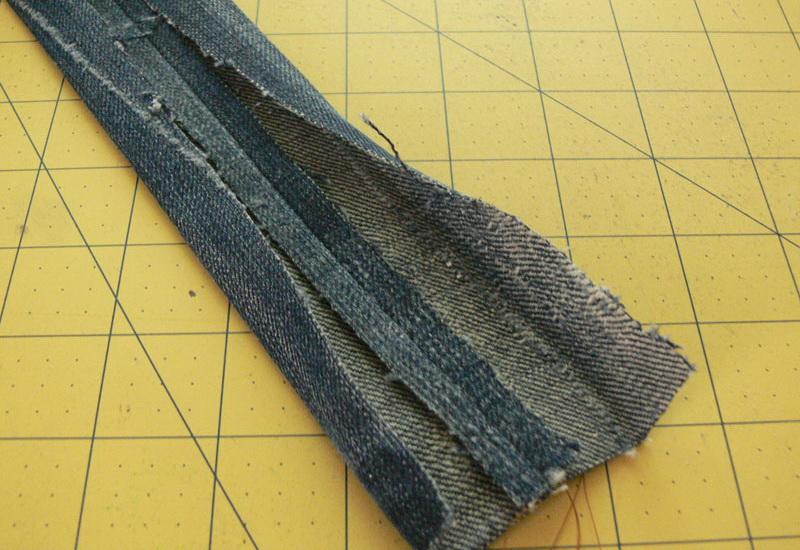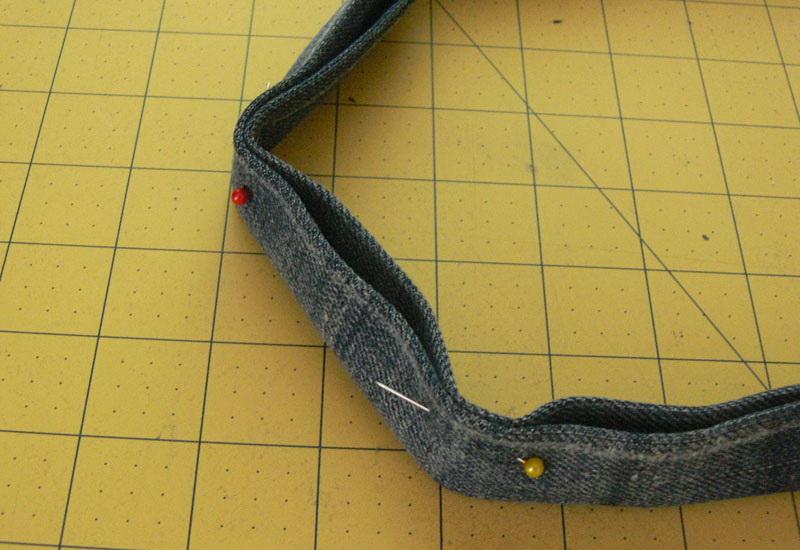 Select the triple stitch on your sewing machine. Stitch along the long sides. Whip stitch the short edges. Pin the handles to the top of the bag.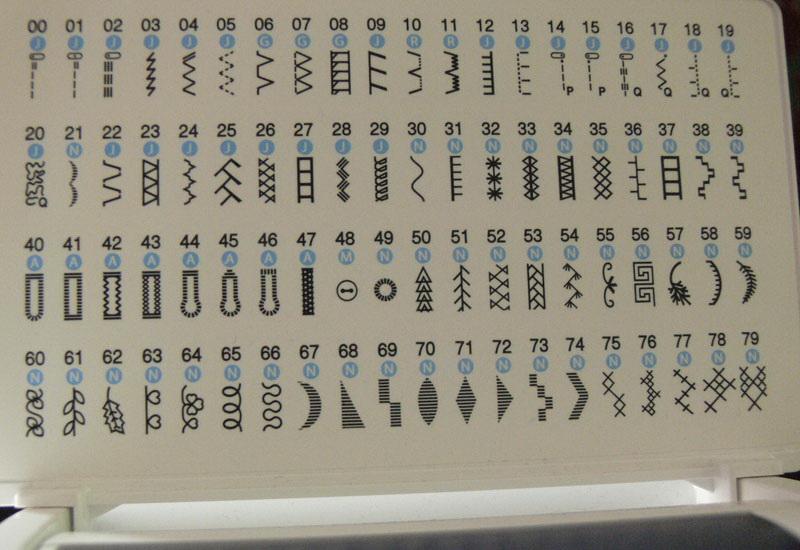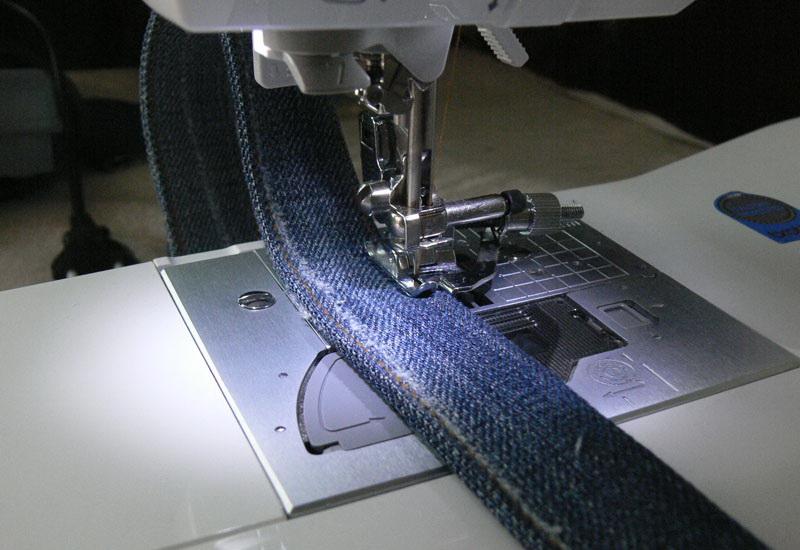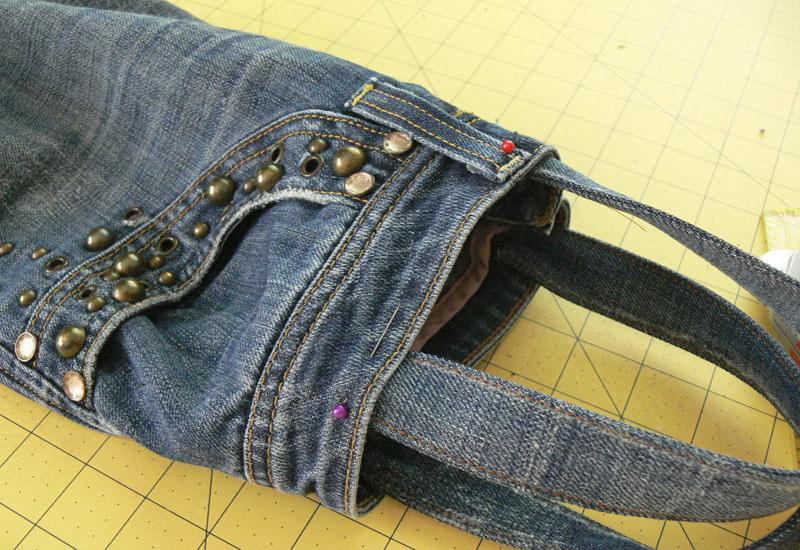 Stitch the handles to the top of the bag, stitching exactly as you did previously. In order to strengthen the bottom of the bag, you can cut a rectangle same size as the bottom out of cardboard.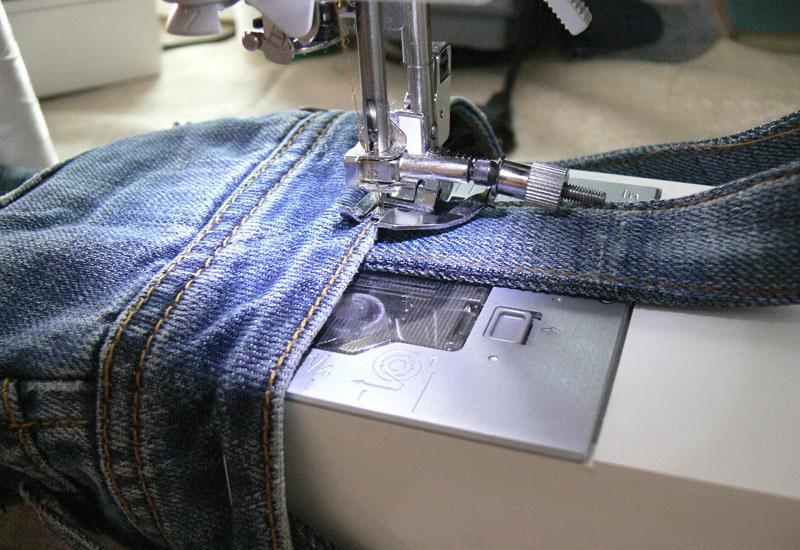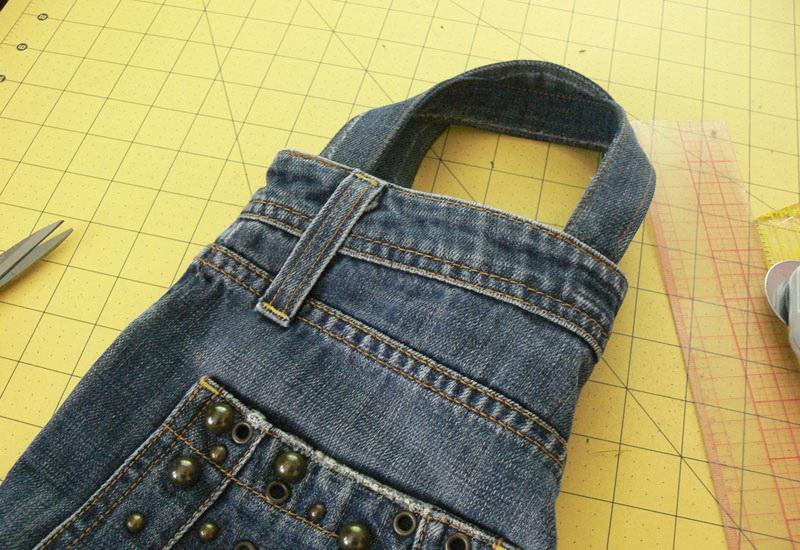 Your bag is ready!
Original text by Irina Lisitsa
Edited by Irina
3

1