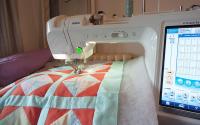 Patchwork quilt for a child
If you have a small kid or are expecting one and love sewing, this tutorial is for you. Using only natural fabrics, you can decorate a child's bed with a patchwork quilt of your own making. Haven't tried patchwork quilting yet? Now is the right time! To create a simple quilt block, you'll need scraps of bright-colored fabrics and a sewing machine. Let's go!
Patchwork quilt for a child. Materials
For this patchwork quilt, I've bought a ready set of fabrics with batik print and a piece of sole-colored backing fabric. There were 40 squares in the bundle, size 12.5x12.5 cm.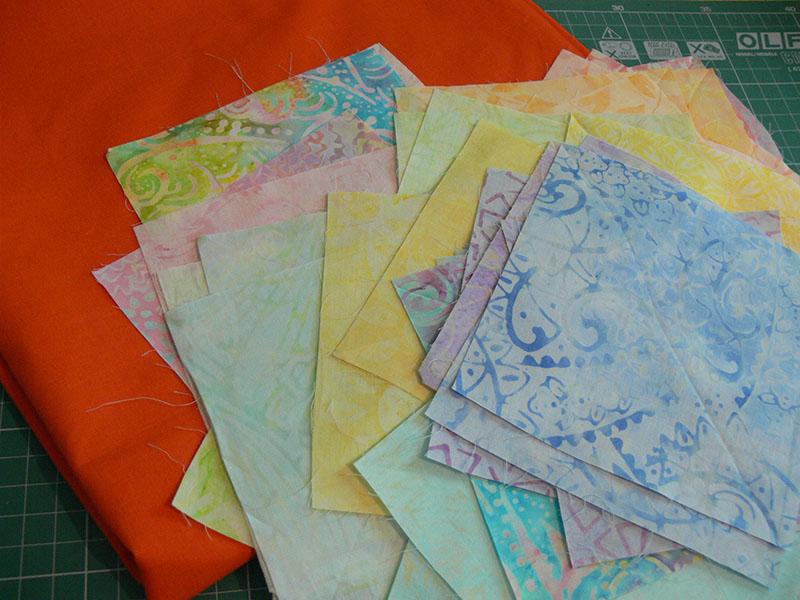 You may cut your own squares or buy a ready fabric set, as I did.
To make the quilt warmer and puffier, you'll need a thing called quilt batting, designed specifically for this purpose. It is usually made of cotton, bamboo, wool, or their combinations.
You'll also need some lining fabric. As you're making a kid's quilt, this fabric ought to be natural. Cotton, calico or lightweight calico will do splendidly.
Patchwork quilt for a child. Cutting
For a patchwork quilt, cut the same number of squares out of your sole-colored backing fabric. Place the squares by pairs with their right sides together, a bright-colored plus a sole-colored one. Draw the lines on the sides to mark the seam allowance. In my bundle, the size of the squares didn't ideally correspond to the one I needed. So I drew two parallel lines at a distance of 11.5 cm. That would mark the width of the ready square. Done that? Pin the pieces together.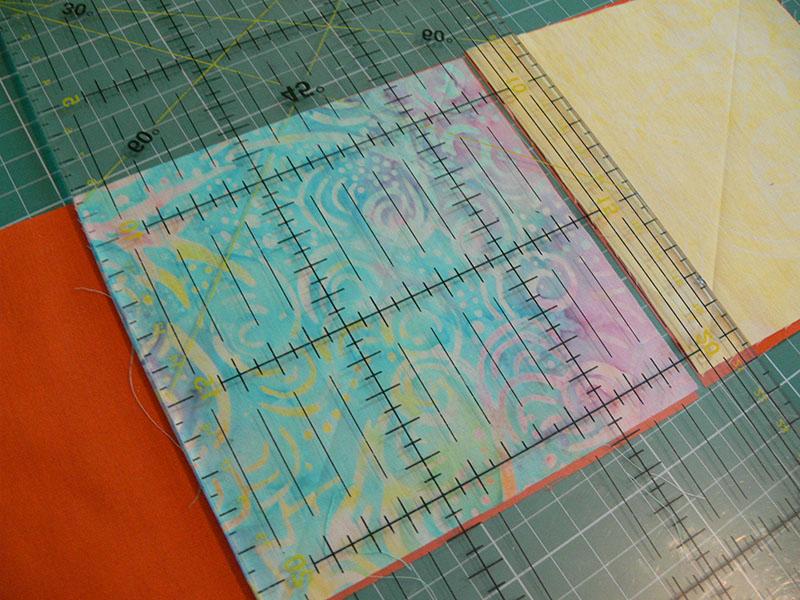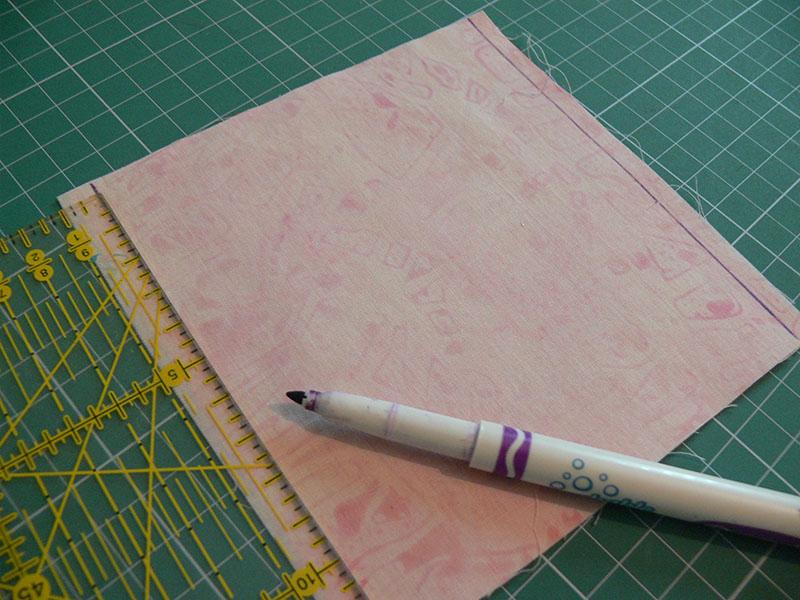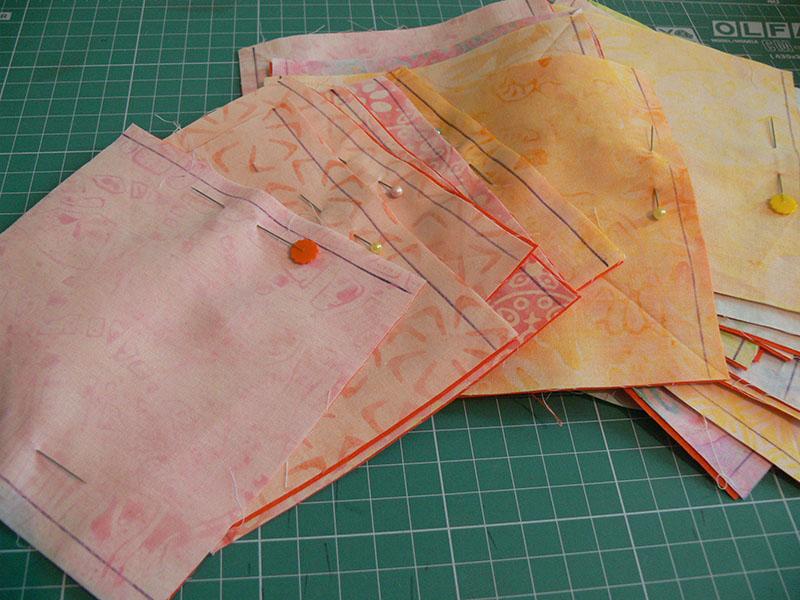 Patchwork quilt for a child. Joining the pieces
Stitch along the lines on the right and of the left.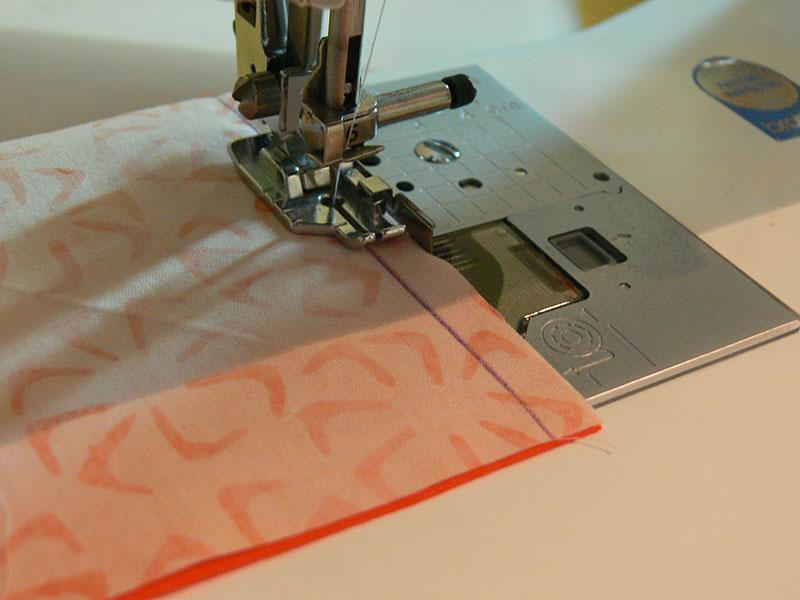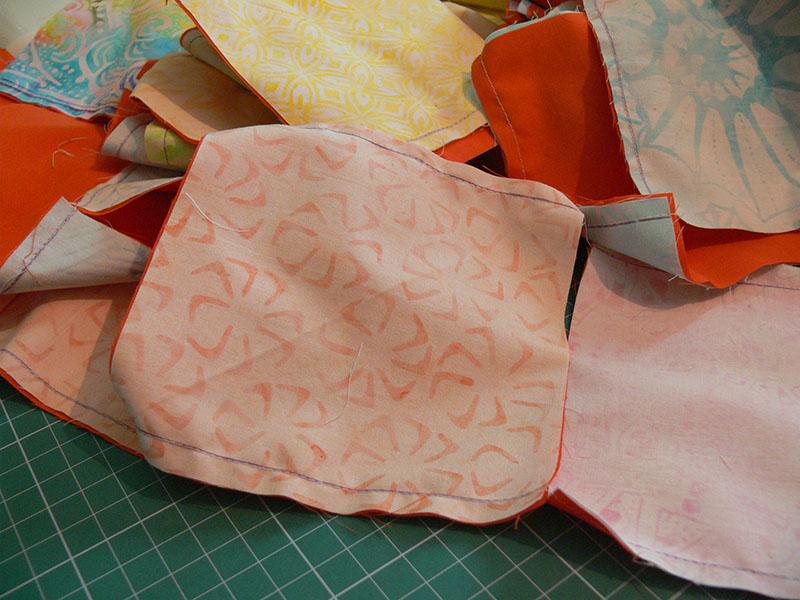 Repeat with the top and the bottom of the square. Press the seam allowances.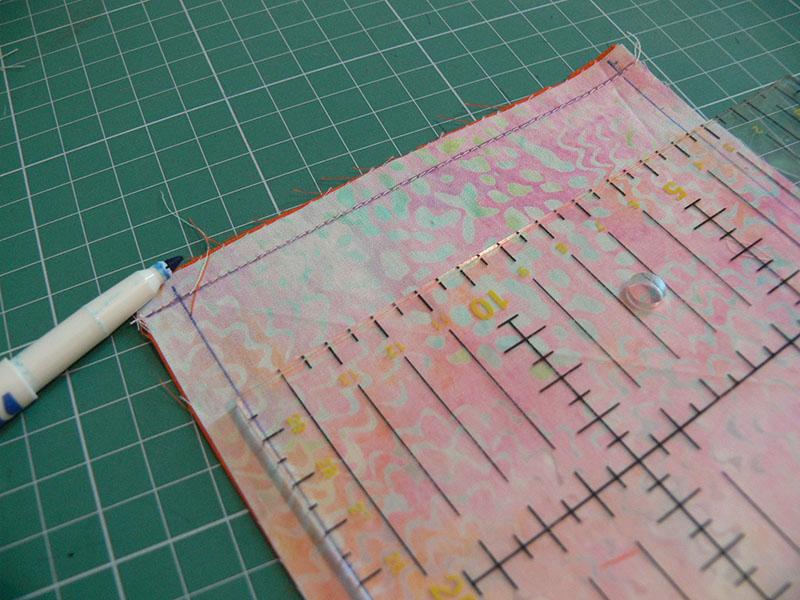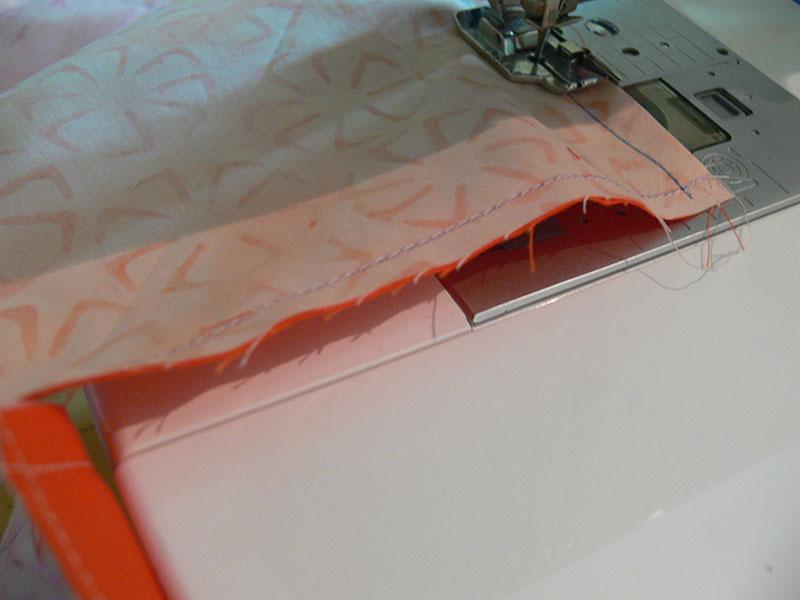 Now draw the diagonal lines from one corner to the other. Cut the squares along those lines.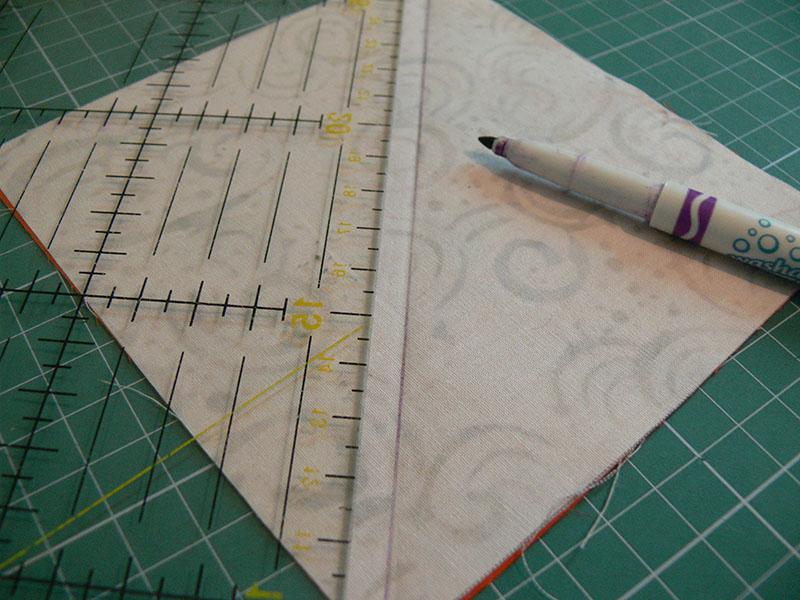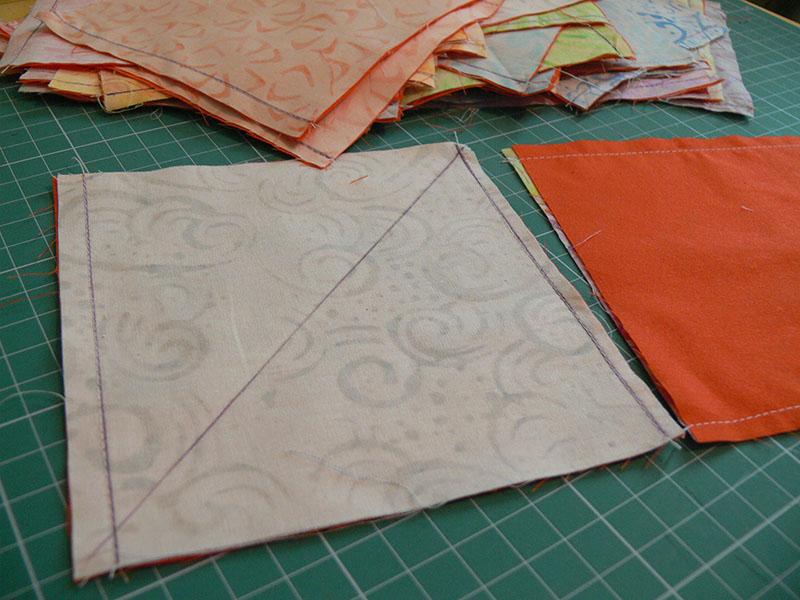 Join these smaller pieces by pairs, their right sides together. This is the most interesting part; you can "play" with the squares and create various combinations. Remember the kaleidoscope you've probably had in your childhood. Choose your pattern, arrange the blocks and pin them together so as not to mess up the whole thing. Baste them together and press the seam allowances.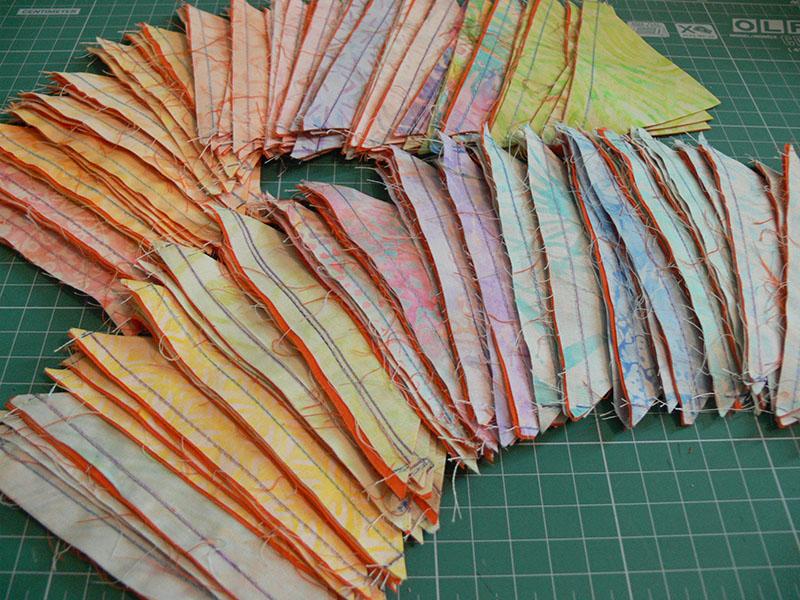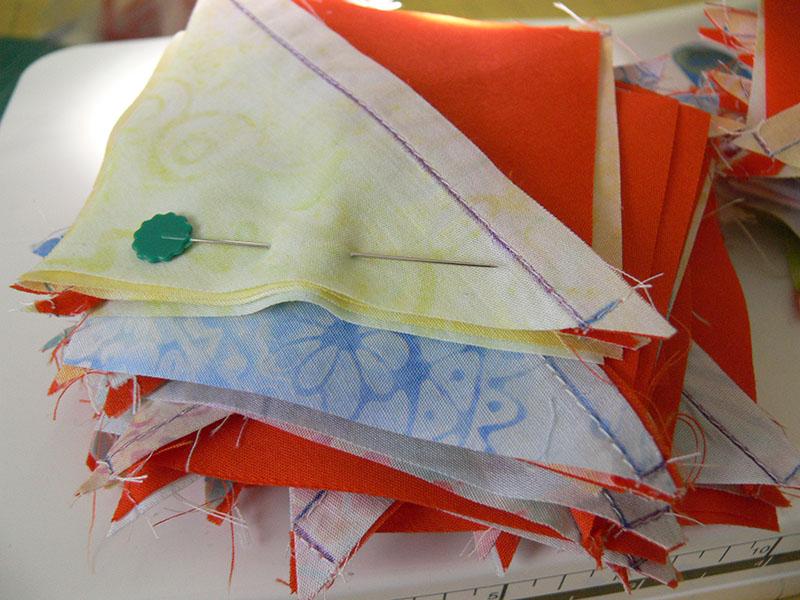 Lay the resulting short strips of fabrics together and sew them to each other. While arranging the pieces, position them so that their seam allowances are oriented in different directions, thus "locking" them. Having sewn the pieces together, unstitch the fabric near the "lock" and press the seam allowance open (see in the photo below).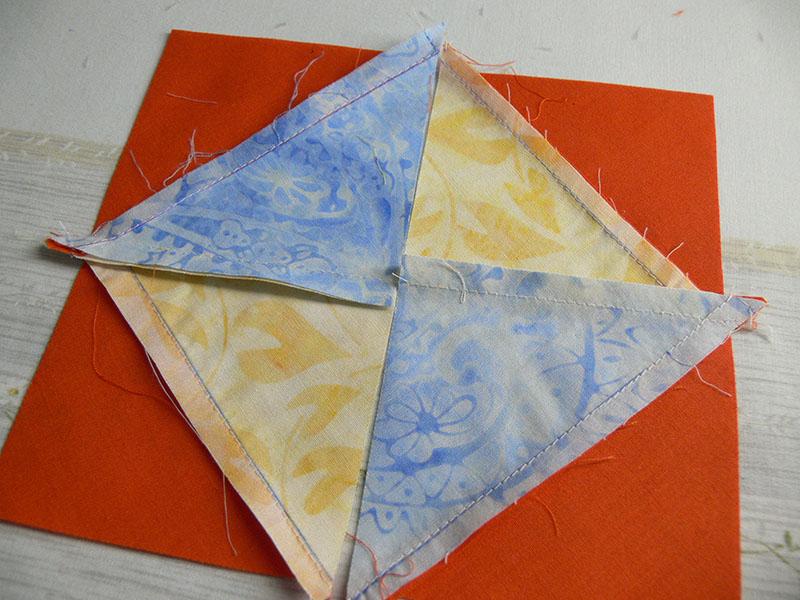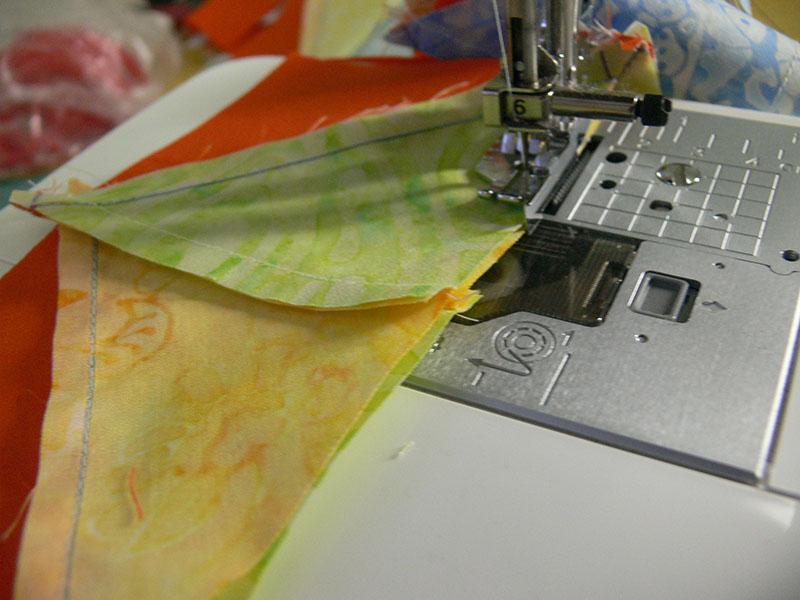 In our future tutorial, we'll tell you how to arrange the quilt blocks into a ready quilt.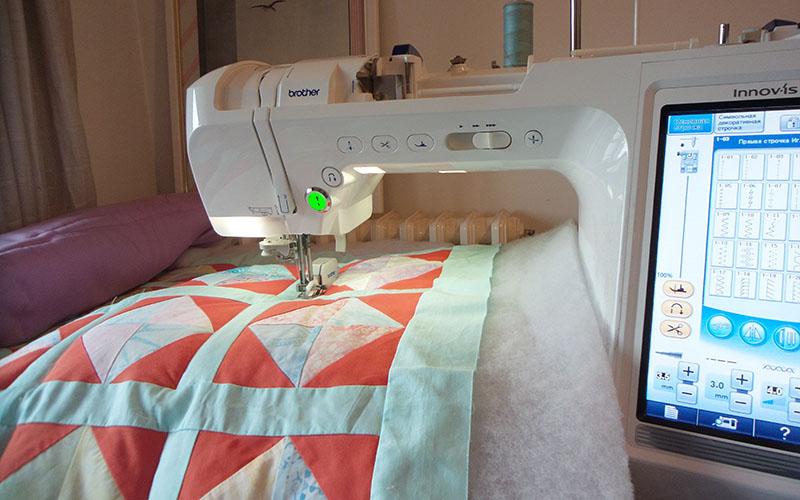 Original text by Irina Lisitsa
See also:
1