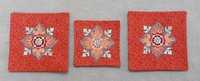 Author: Seva Brother
Embroidering a decoration is not difficult. Our website offers numerous masterclasses and step-by-step guides into embroidery on knitwear, cotton, wool, and velvet, choosing the right kind of stabilizers and threads. This masterclass was done on the Brother machine.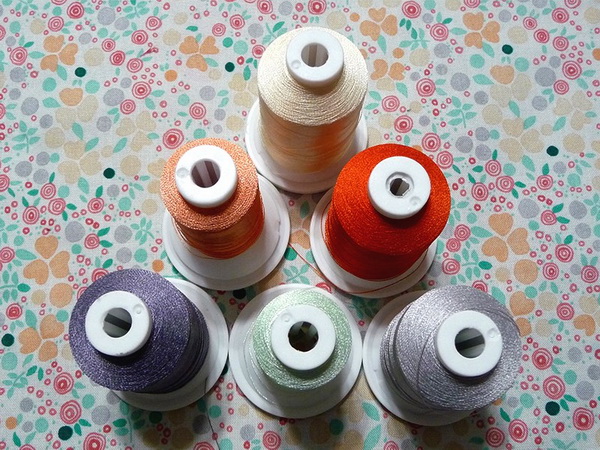 Besides beautiful brightly colored photos, it offers some insights into making a ready-to-use item that could afterward serve as an appliqué. The machine was running in the embroidery mode.
Sewing in the hoop: a decorative element
There are no clear recommendations on the subject. Use any cotton fabric as your base. In this masterclass, I didn't use any stabilizers, but you can strengthen the fabric with a thin adhesive one if you are not sure of the result. This will add some density and will make turning the item inside out and forming fine sharp angles more difficult. You can use any kinds of embroidery threads (polyester or rayon).
Depending on the fabric and the design color scheme, use black or white bobbin thread.
Sewing in the hoop: a decorative element
Hoop the fabric with its right side up. Open the design on your machine, choose the color scheme and embroider. Owners of Brother embroidery machines that have this nifty Color Shuffling option, may use it to create a color palette according to one of the available charts. Others will have to rely on their artistic flair.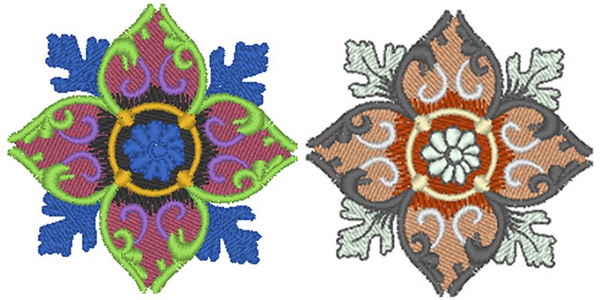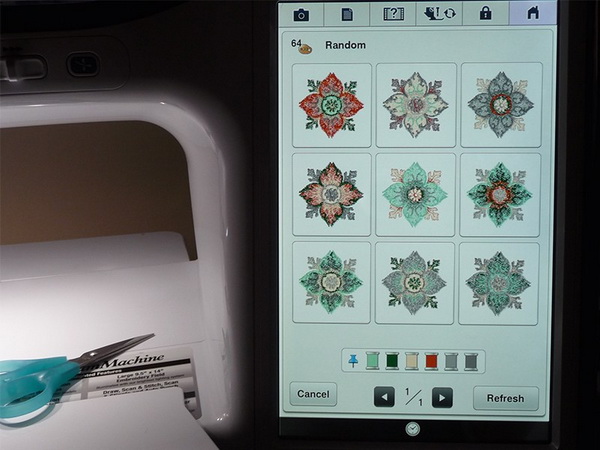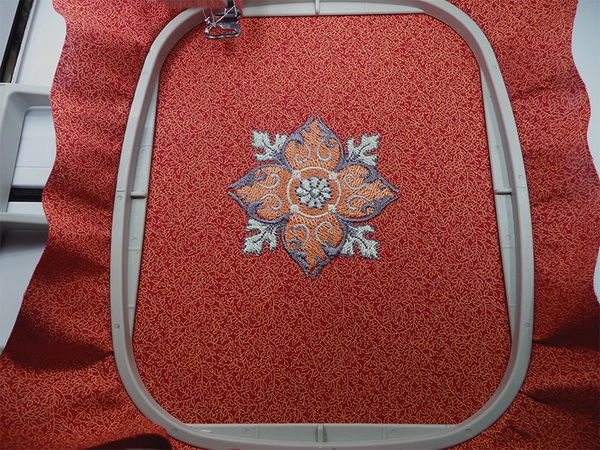 Sewing in the hoop: a decorative element
Choose a 02-001 frame from the ones your embroidery machine offers. Change its size to fit your design and your preferences. In any case, see that it is not smaller than your design and bigger than the hoop you intend to use.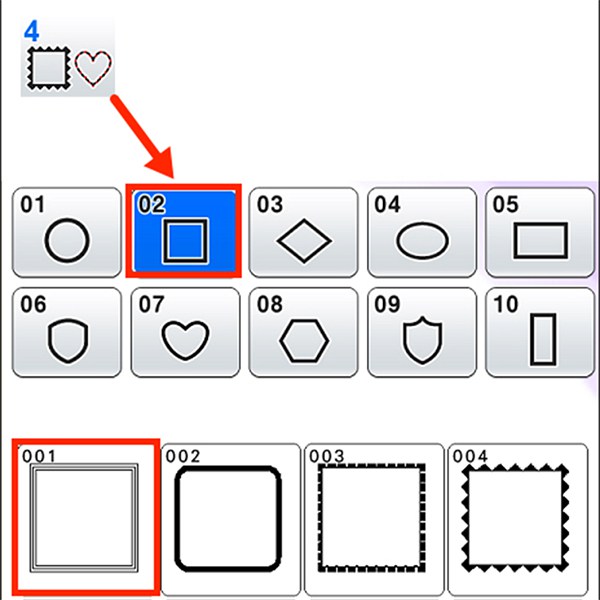 Cut a square out of a different fabric. The square should be larger than your frame. Place it on top of the design, with its wrong side up, as shown in the picture. Using an adhesive tape, stick it to the hooped area, to prevent it from slipping away during the embroidery.
Embroider the frame.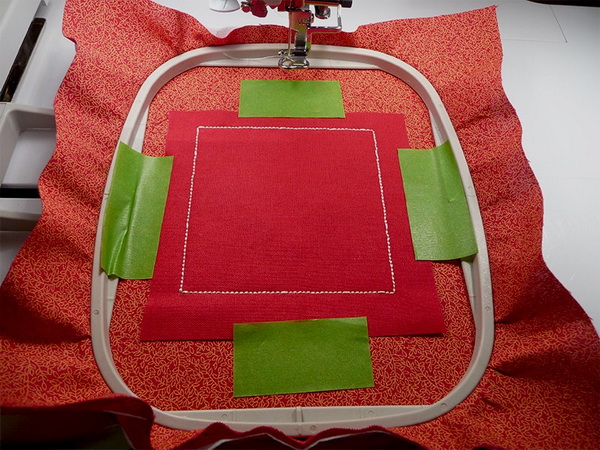 Unhoop. Trim the extra material, as shown in the picture. Please mark the way in which the fabric at the corners was trimmed! Cut small slits in the center on the side that doesn't have the embroidery. Turn your item the right side out.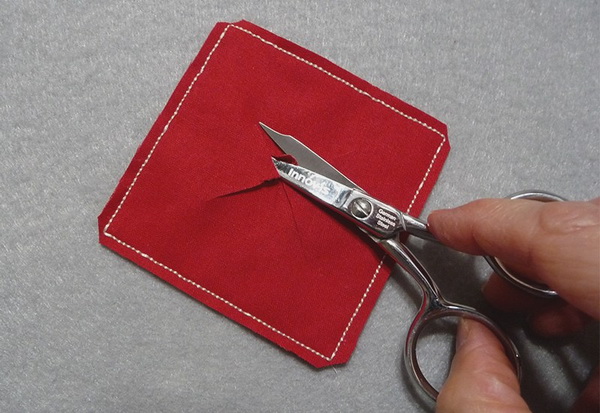 Please note that the size of the resulting embroidery will be defined by the size of the chosen frame!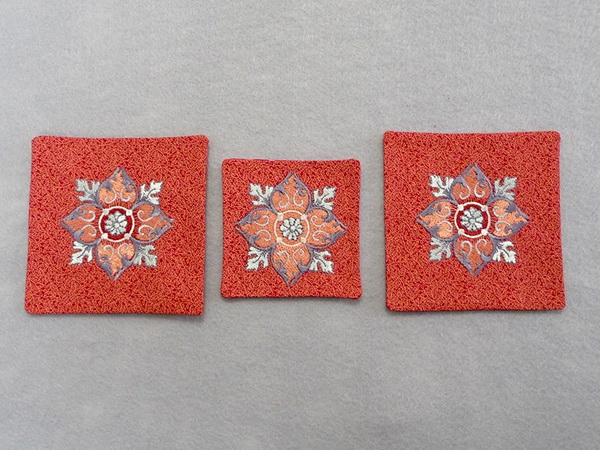 Now let's think where you can use this decorative element.
1

2