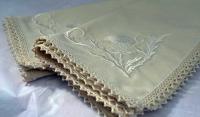 Embroidered napkins are the classic decoration of a modern house. They easily fit into the interior of any living room or kitchen. If you have an embroidery machine and free time, you can make it yourself. It is needed sometimes to process the edge of a fabric beautifully.
There are a lot of creative methods to do this and we will consider one in the master-class: lace making on the edge of a items. One may decorate a dining cotton napkin, a handkerchief or any other items this way. There is a plenty of machine embroidery designs in FSL technique, choose the one you prefer for your items. Such patterns can be easily found in our embroidery design library.
Materials which you need for work:  
Water soluble machine embroidery stabilizer (interlining).
Our recommendation Avalon.
Adhesive spray of a temporary fixation Sulky or GUNOLD KK100
Top thread for machine embroidery (any brand) - we using Robison Anton
Lower thread for machine embroidery or bobbins
Fabric for the napkin
Processing of lace on the edge of a embroidered item:
Fix the water soluble stabilizer in the hoop. Download the embroidery design to the your machine (or save to USB stick or special memory card). Start the embroidery processing. The first stitching would mark where to layout the edge of the tissue on the stabilizer.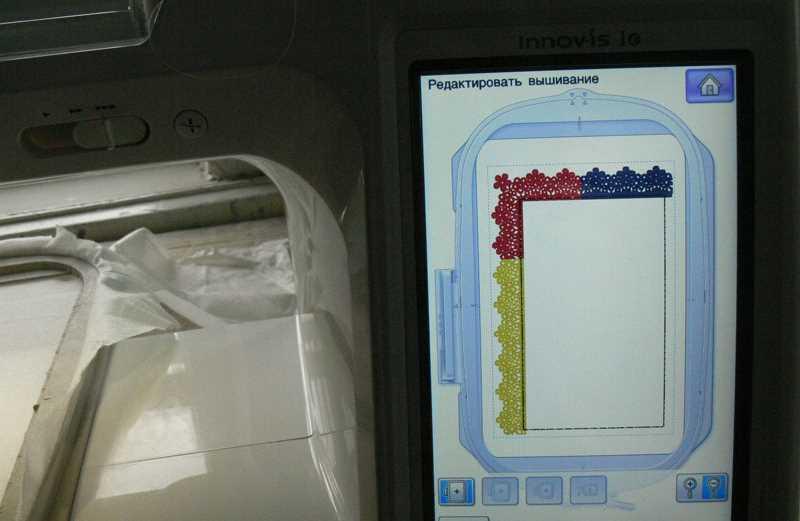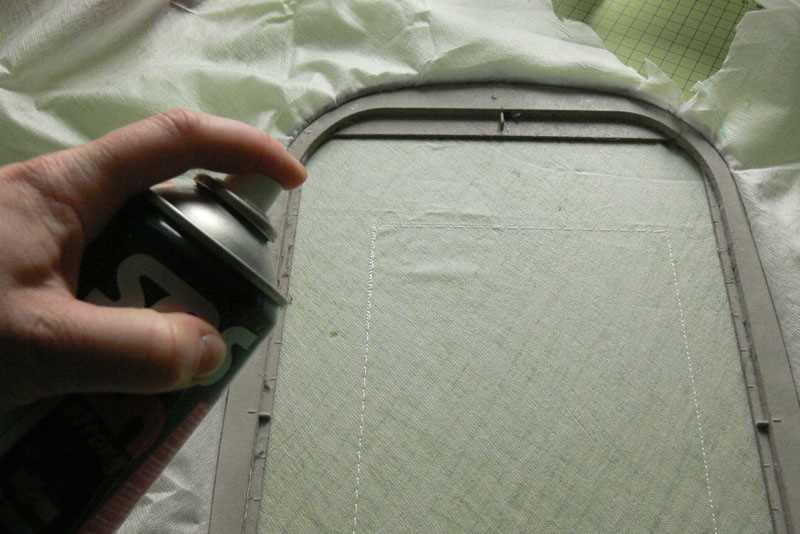 Apply a layer of the adhesive spray on the stabilizer. Glue the tissue by markup and repeat the stitching of the first thread color, this would fix the tissue on the stabilizer. Then keep on embroidering the lace part of the napkin.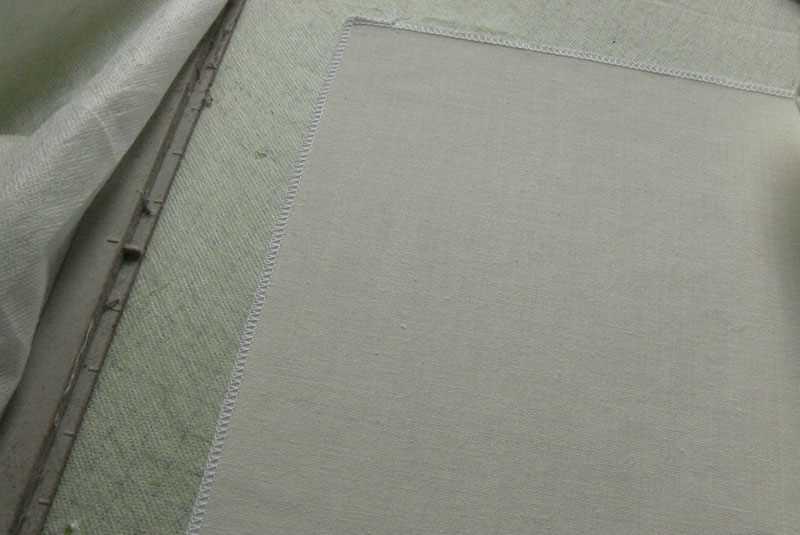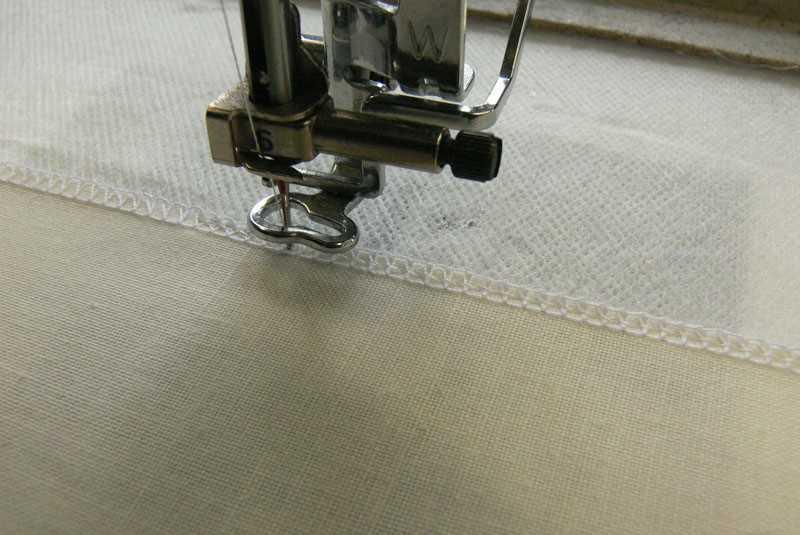 The embroidery would be on the edge and on the corner, if you combined the machine embroidery design in a special editing software (My Editor, Embird, Brother Pe-DEsign, Wilcom TrueSizer, Buzz Tools and etc.). The processing of the other parts of the napkin would be repeated with connection. Fix the water soluble stabilizer in the hoop again and embroider the first color of the pattern. Fasten the second corner of the napkin on the stabilizer.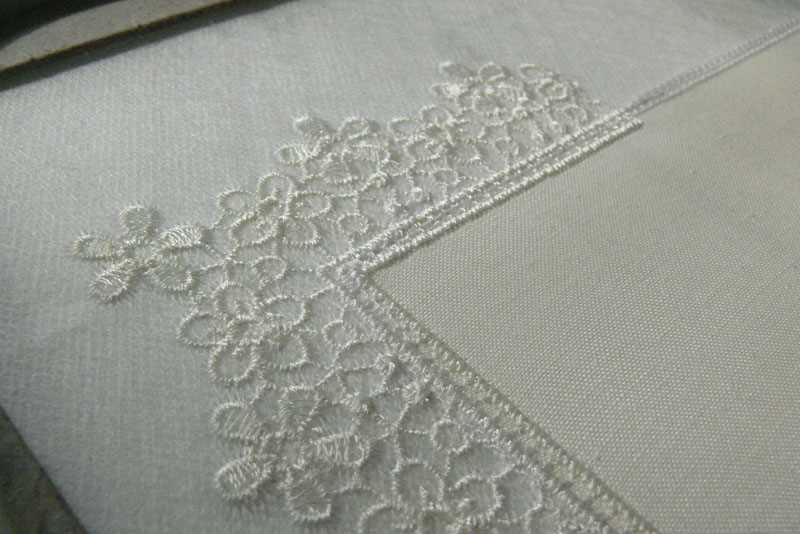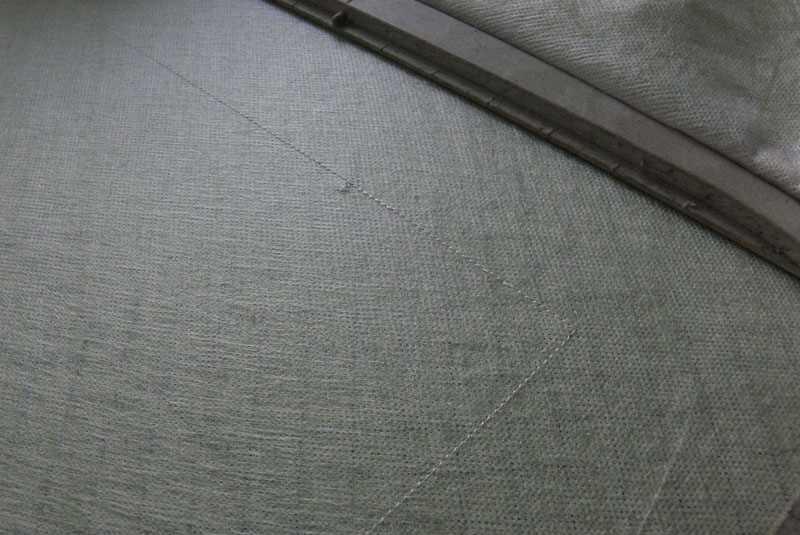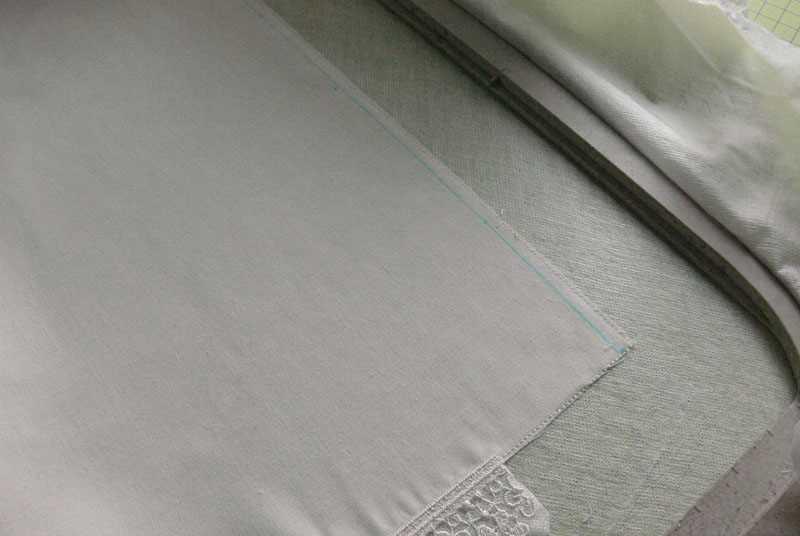 Repeat the process of embroidering the design on the edge round the napkin.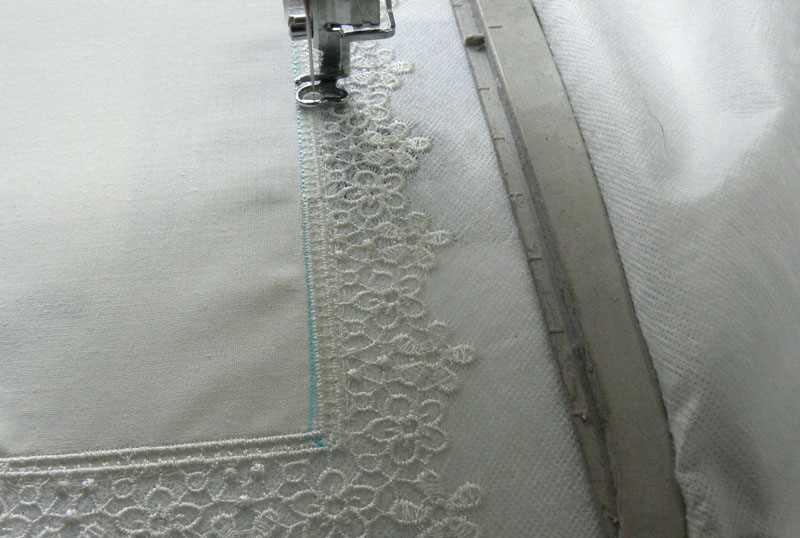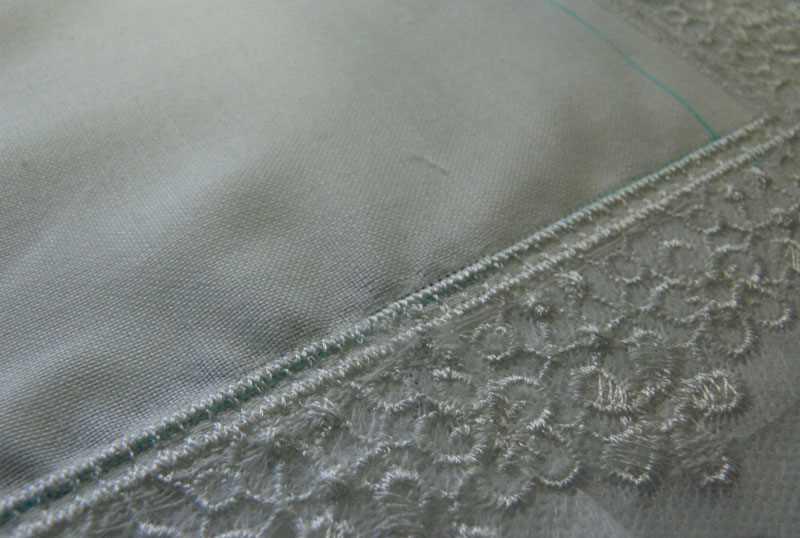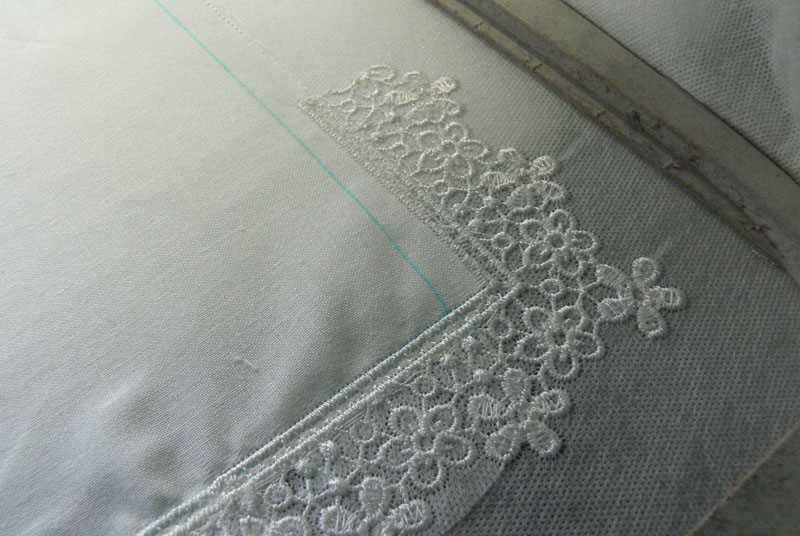 Cut off the stabilizer close to the edge of the embroidery. Rinse the embroidered napkin with the lace edge in plenty of warm water at the end of work.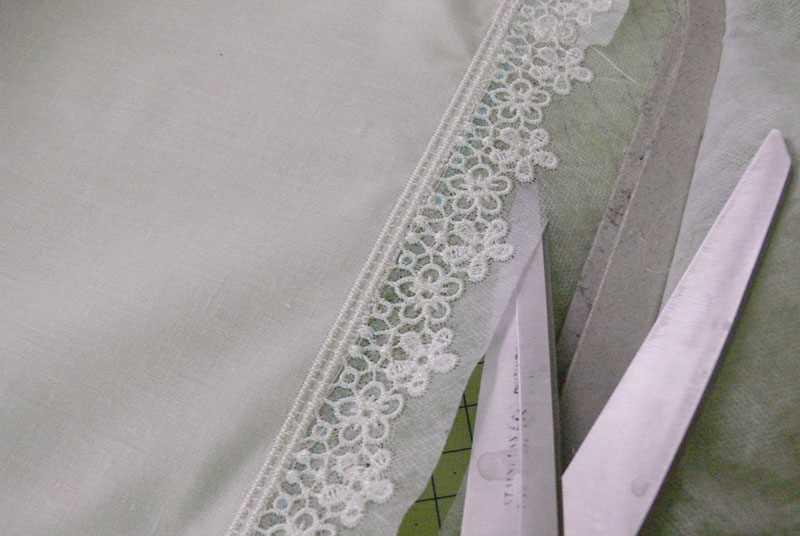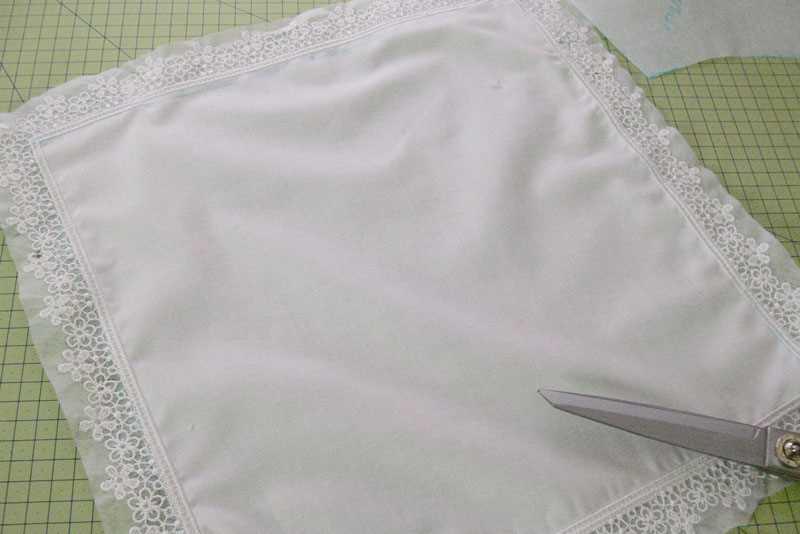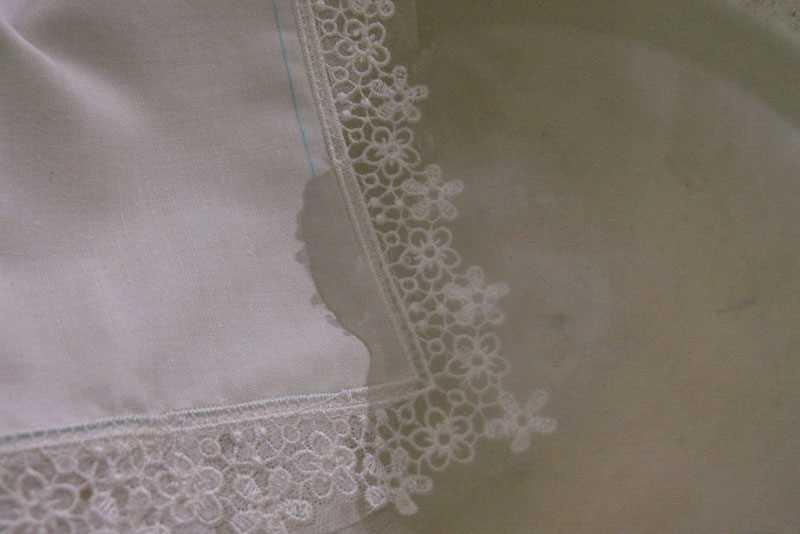 Napkin ready. In the same way you can arrange a tablecloth or a handkerchief.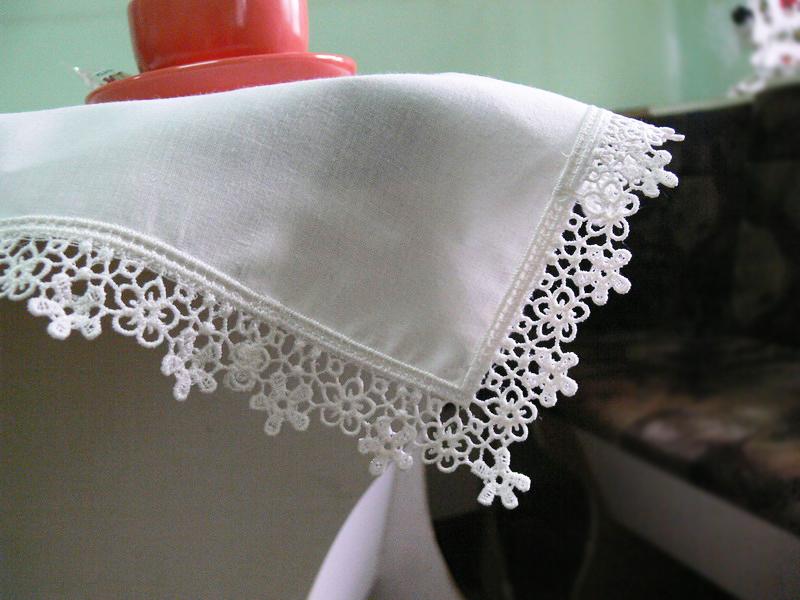 Edited by diver361