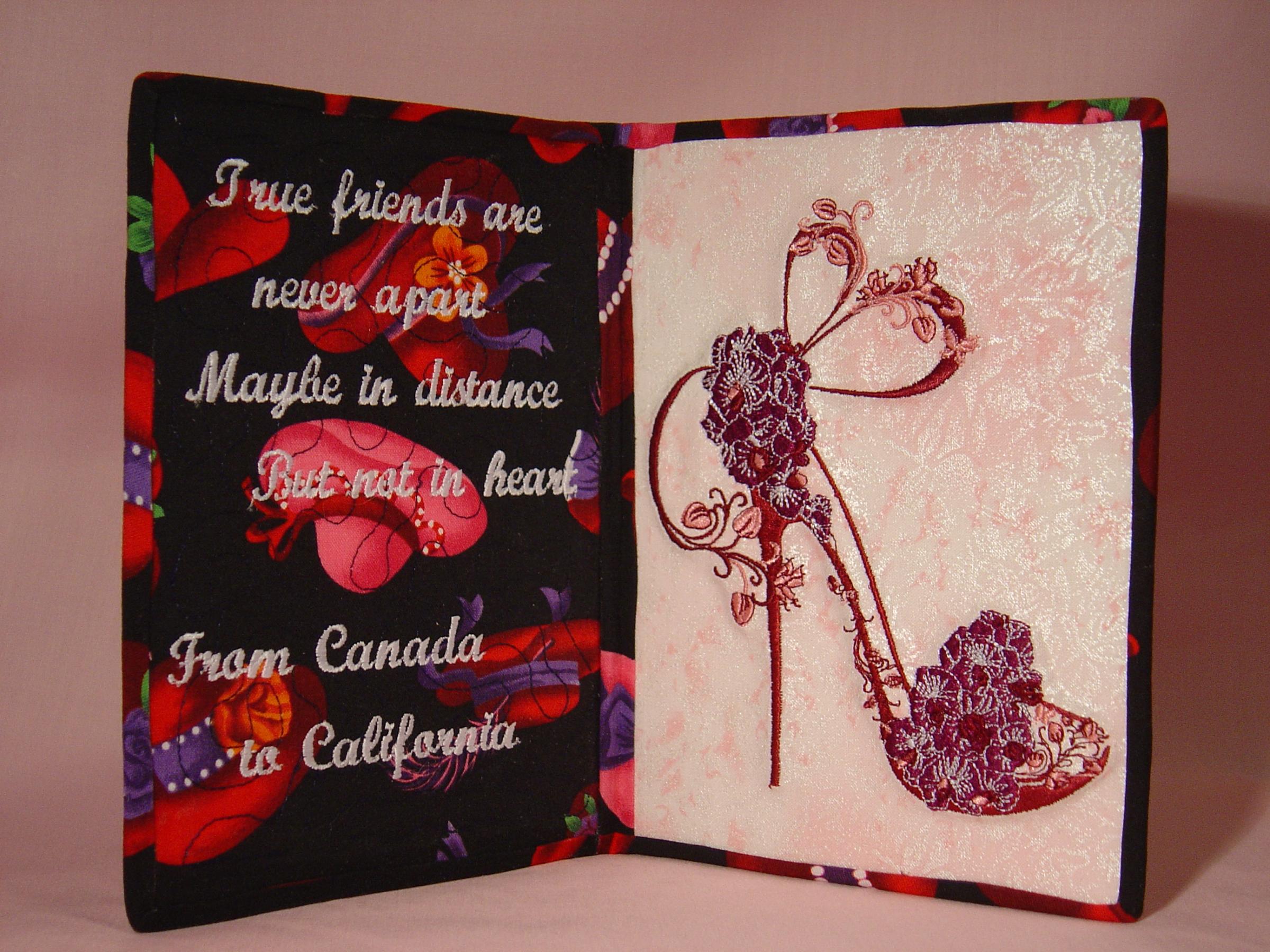 My own version of making fabric cards. This is all done with only fabrics, threads, and interfacing. These take me approx. two to three days, depending how fancy I make them. I love making these cards, very easy, and they are very firm. Hope you like my card. This is one of Igor's designs. Thanks for looking . The first photo is the design, second photo is card completed. I call this card, Friend.


Album created by DeniseL
Updated
2 images
124 views
Image Comments

Gallery Statistics

Recently Browsing

0 members

No registered users viewing this page.