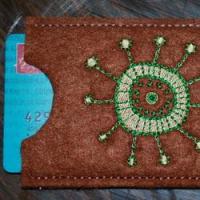 Original text by: Marina Belova
Today I embroidered and sewn a protective case for my social card. You can put your urban-transport pass or some business cards in it, too. A very multifunctional thing I've created. Why didn't I do it earlier?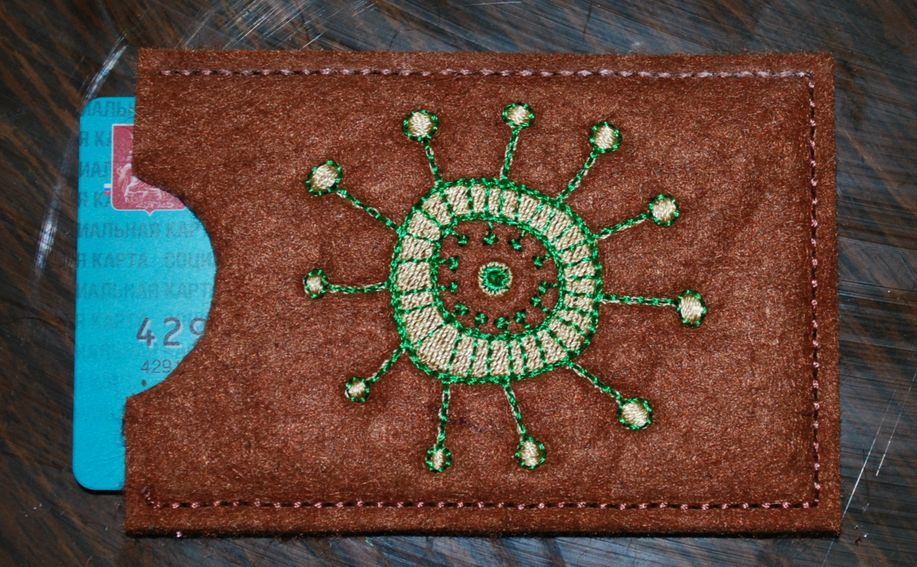 All this can be very easily done, especially taking into account that I used felt, the edges of which don't require edging, and that no satin stitches are needed — the main part of the design is an ornament of the right side of the holder.
I created a very simple embroidery sequence picturing some bacteria: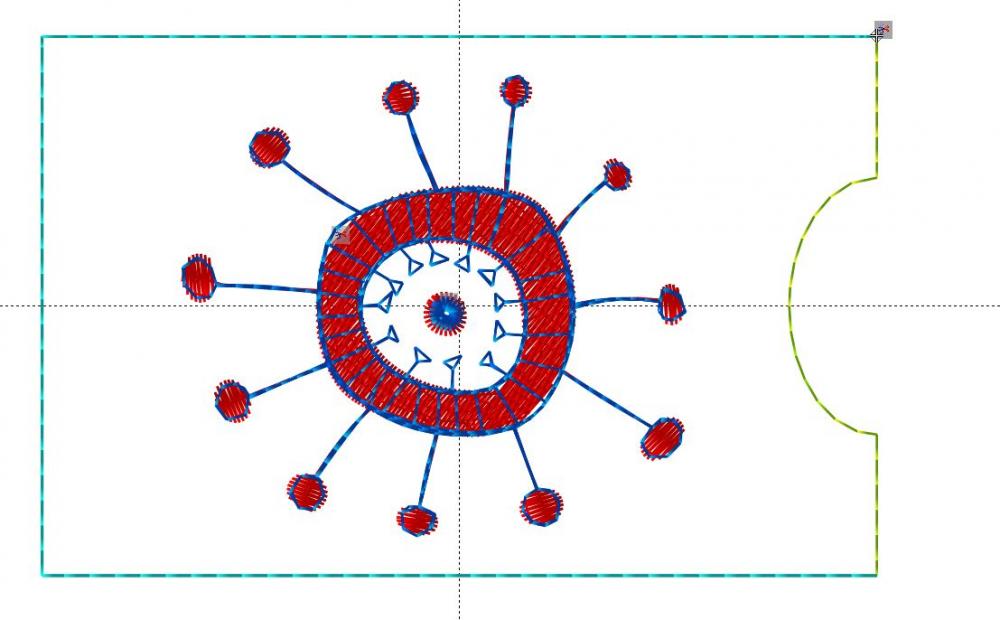 As usual, I hooped a stabilizer and proceeded with my embroidery: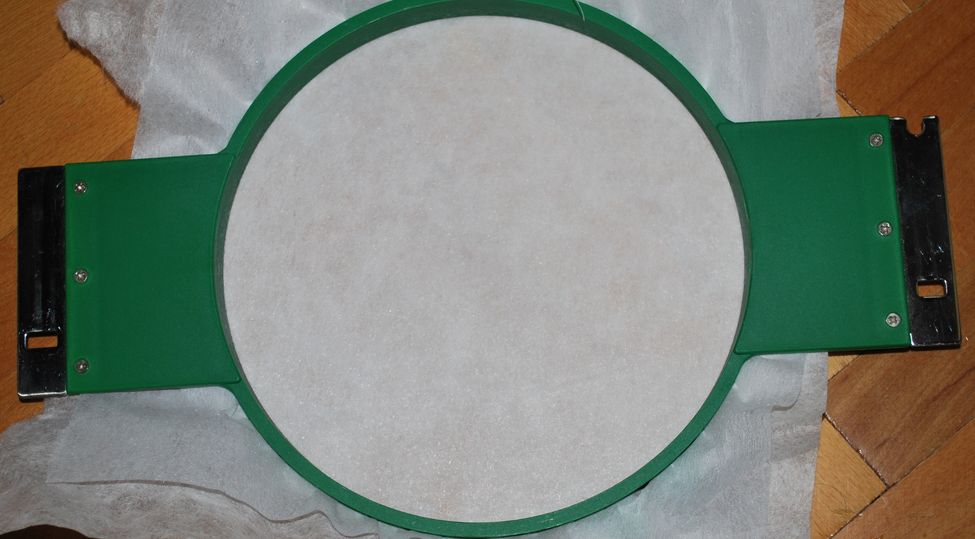 First, I do the marking: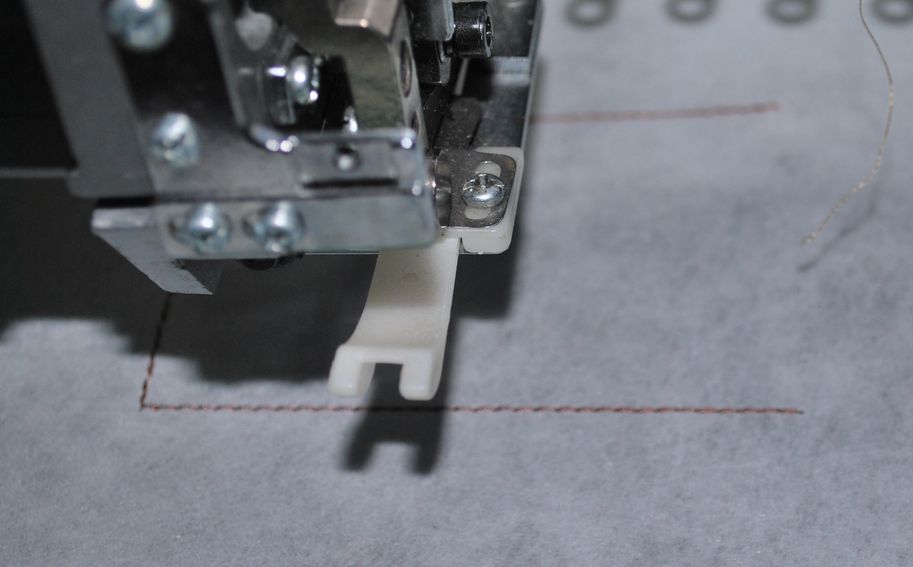 I take a piece of felt, spray it with a temporary spray adhesive and hoop the whole thing:

Embroider the design: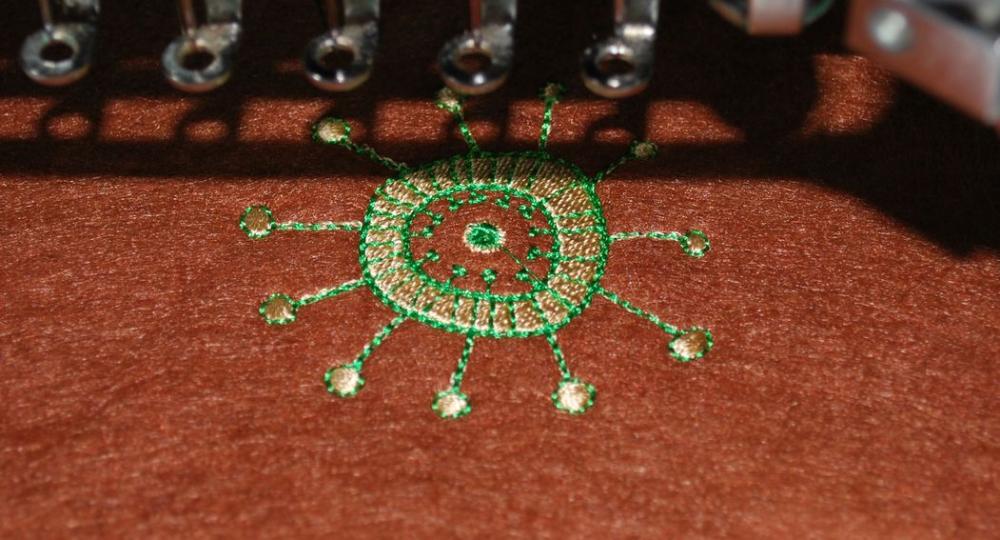 Then I run the guide stitch where I need to make a round cut in order to make the taking the things out of the case easier (the right side of the rectangular):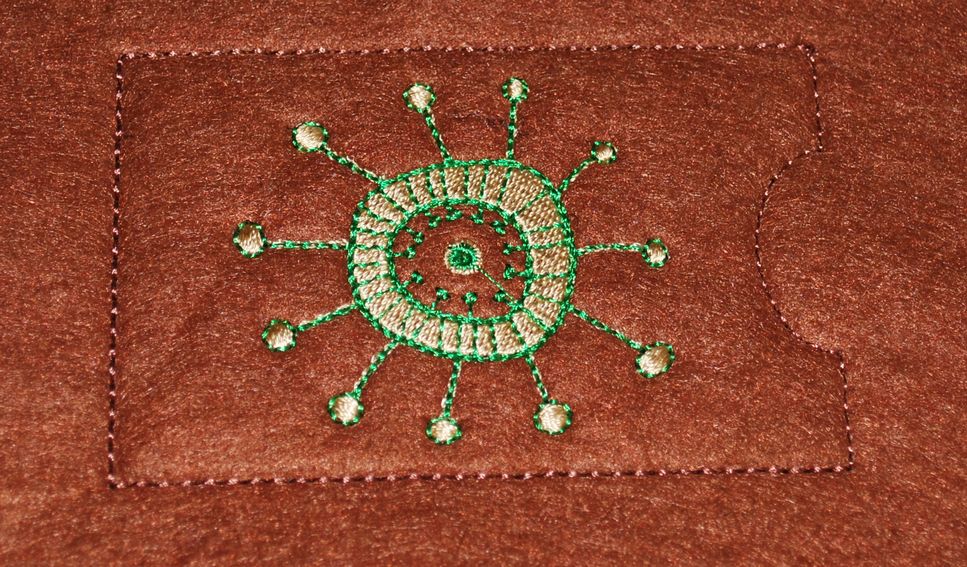 Then I take off the hoop, turn it the wrong side up and stick a piece of felt onto the back side of the case.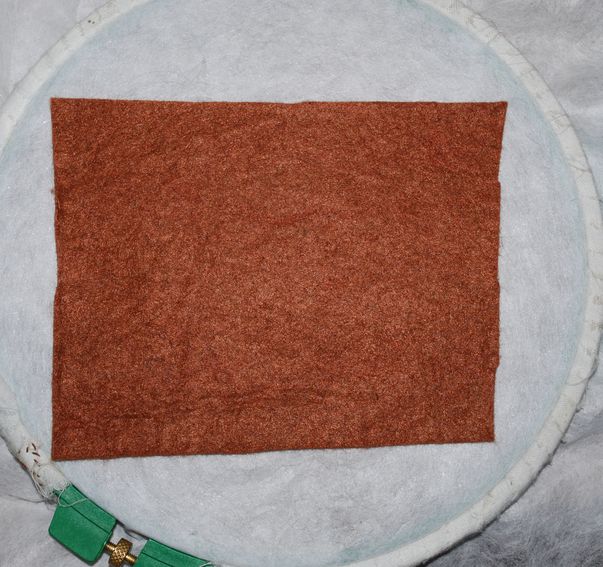 I set the hoop into the machine and sew all the pieces together around three sides, except the side where the rounding is. Then all you have left is to take it off the machine, cut perimeter-wise, leaving some fabric around the stitching. Having made a cut I noticed that I forgot to change the bobbin thread and embroidered the design with an ordinary white one: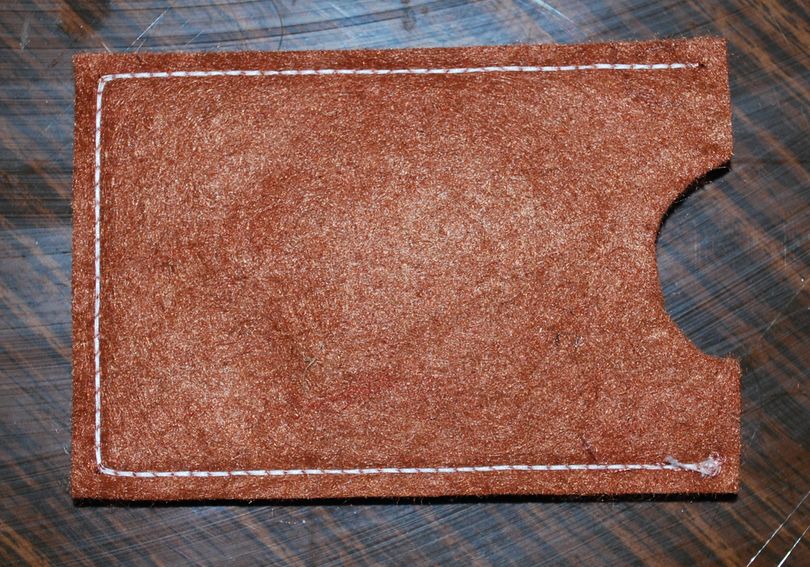 I solved the problem by using a textile marker pen, but it was possible to leave it as it was: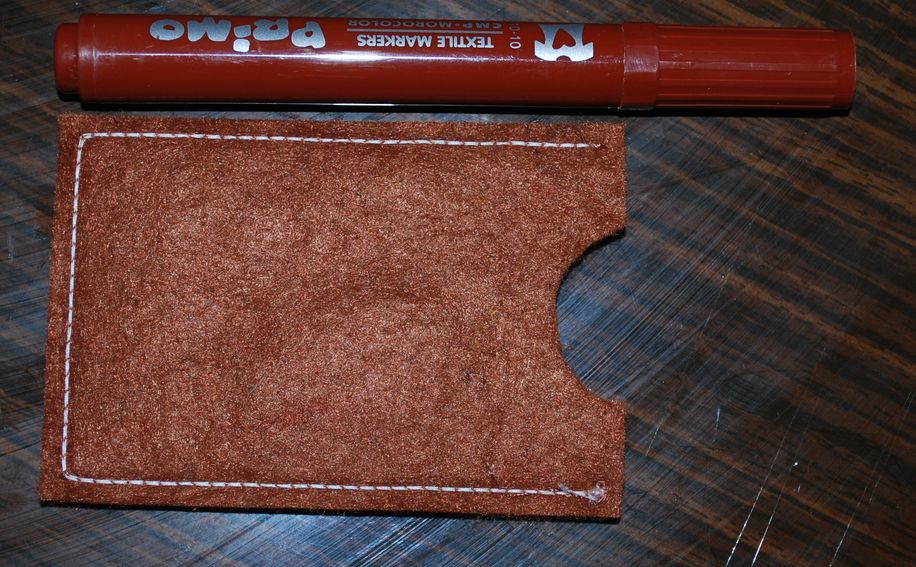 When the embroidery was completed, I thought that all of that could be done in a much more easy way, and, what is the most important thing, without the stabilizer, which, I must say, cannot be removed now, and is quite visible because of its white color.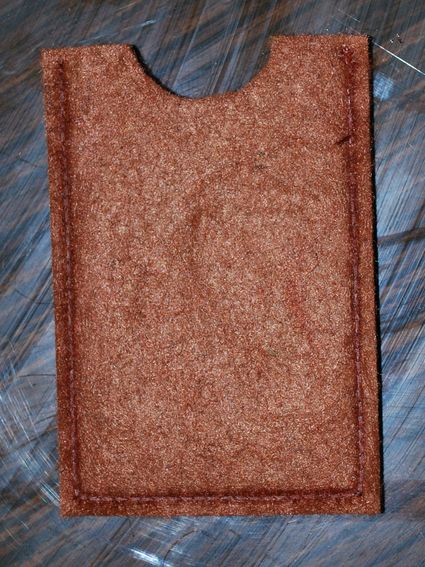 I should have hooped a piece of felt without a stabilizer and embroider in just the same way. If you do not have a complex design with contours, the object shifting will not be that visible, and there will be no stabilizer at all. In that way the item will look neat.
Edited by Irina
3

2