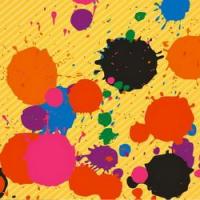 Original text by: Marina Belova 
Several days ago I happened to read an article by H.H. Momsen in the Printwear magazine on different ways of removing stains from the embroidered items. My own experience of staining the embroidery instantly jumped to my mind. I shudder every time I remember it. After all, stains are a part of an embroider's life, too. 

I have probably seen all kinds of stains, from machine oil mixed with dust and grease to blood. Mistakes in marking of the item before embroidery fall into this category, too. Sometimes the marking was hard to remove — there were traces of pencil, soap, chalk, and also air and water erasable markers. Every time I had to struggle to remove them from the fabric, and not always the result was successful. 
Here are the tips by this knowing lady on the subject of removing the stains and preventing their appearance. I will add a bit from my own experience: 
After having lubricated your machine, you'd better start with the dark-colored items. 
After having lubricated your machine, you should use water soluble topping (film) when embroidering the first item, to protect the item from the drops of oil. 
Too bad if the shuttle was oiled too much, because the bobbin thread might get soaked in oil and might splatter item from there. That's why it is better to remove the excessive oil with an ordinary cotton swab. 
In case the stain has appeared anyway, you can try to remove it using gasoline or a mixture of turpentine and sal ammoniac in the ratio of 1 to 1. Sometimes I've managed to get rid of a fresh oil stain by simply washing the item in a warm water with soap. 
Air and water erasable markers leave traces on cotton fabrics. Traces made by a Madeira disappearing marking pen cannot be removed by air or water or even with the special erasing pen, which should simply wipe it off. As for the less expensive Aurora markers, they do not give cause for criticism. You can test all these markers on a piece of fabric first. 
Ball pen traces can be treated with glycerin and then with oil solvent. 
Blood stain should be washed in warm water and rinsed with cold water after that. Repeat until all the stains will be gone. Now you can try removing the stain with hydrogen peroxide. 
Coffee and tea stains can be treated with glycerin, an then oil solvent to get rid of the traces. Or you can dub the stain with a mixture of 1 teaspoon of sal ammoniac and 4 teaspoons of glycerin. 
Vaseline removes machine oil stains. 
Vegetable oil and animal fat stains might come off any type of fabric if you use gasoline, acetone or turpentine. 
You may succeed in getting rid of fresh greasy stains powdering them with chalk, talc or starch and leaving them for a while. 
But I've never managed to get rid of the pencil traces as yet. Therefore, I recommend using it only where it couldn't be seen — on the wrong side, for example. 
These tips aren't, of course, ultimate and you should test every time, not forgetting to remember the type of the fabric that was stained. 
There are times even in machine embroidery when one should use their gumption and knowledge of housekeeping. And also to keep various stain removers and cleaning substances, solvents, tissues etc. After all, our experience has proven that neither of them is ready to hand when they are needed. 
1