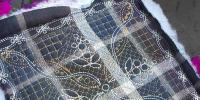 Making patchwork quilt on the embroidery machine
Level: beginner.
If you are fond of both quilting and machine embroidery, this tutorial is for you. Do want to make high-quality quilt blocks quickly? Patchwork quilt on the embroidery machine: high quality without painstaking and time-consuming work. Just a few easy steps will enable you to decorate your project with an ornate stitched pattern.
Patchwork quilt on the embroidery machine: Materials:
Upper fabric (front)
Mid-layer (batting)
Lower fabric (back)
Upper thread
Machine embroidery design (straight stitch)
Visit our store to find a suitable embroidery design!
Patchwork quilt on the embroidery machine: preparations
Load the design into the embroidery machine or use the one from the memory. Activate the Basting option.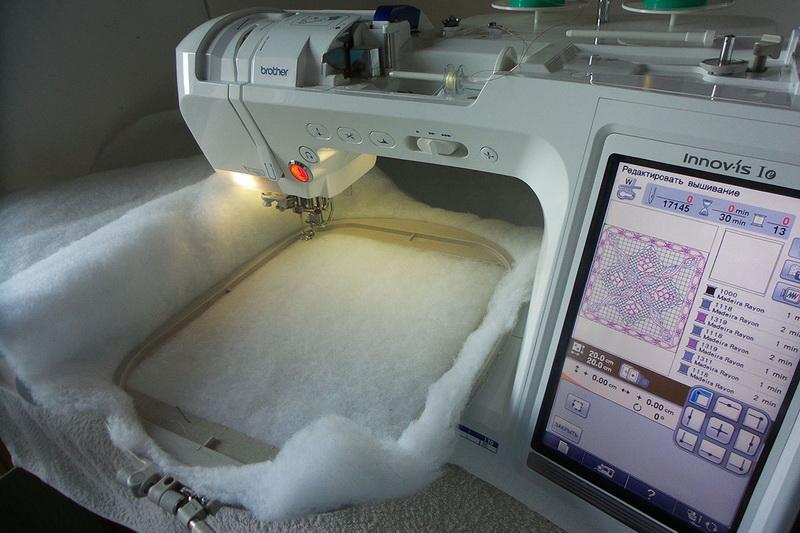 Hoop the mid-layer only. For the mid-layer, you may use a high-loft polyester batting (150 gsm, two layers), cotton batting or any other kind of wadding for quilt. Choose your batting in accordance with your needs and the desired outer look of the ready item.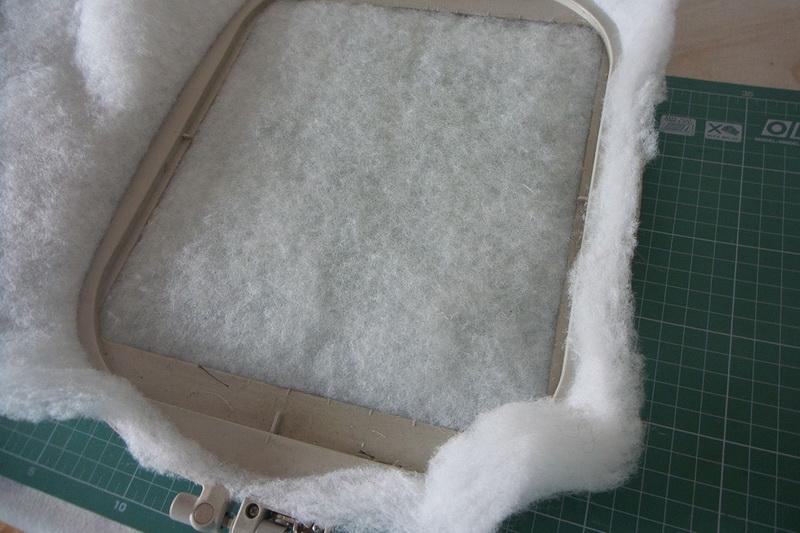 In this tutorial, we're going to quilt both the front and the back. In order to attain high quality and a beautiful back side, use identical upper and lower threads.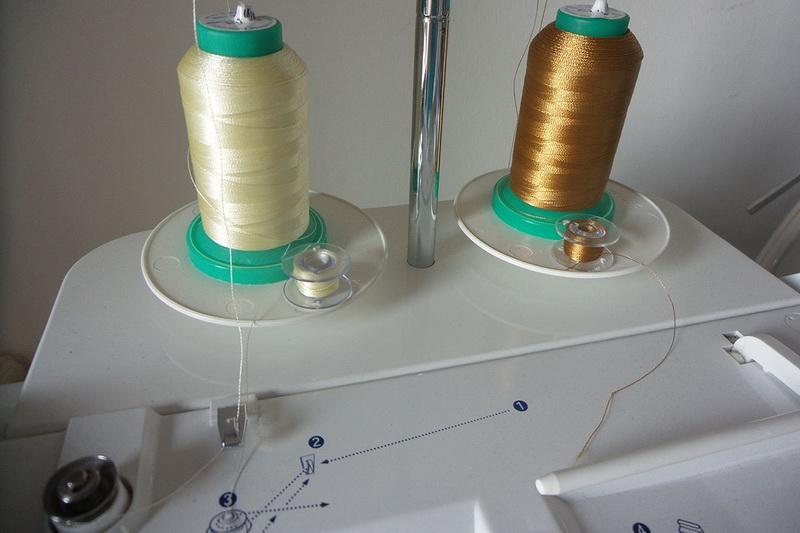 Secure a piece of the backing fabric on the wrong side of the hoop with the help of a temporary spray adhesive. The wrong side of the fabric should face the batting. The piece of fabric should be approximately 5 cm larger than the ready quilt block on each side. When you make a quilt with the high-loft mid-layer, the covering fabric will get smaller, hence the shrinkage allowance.
Patchwork quilt on the embroidery machine: machine embroidery
Having attached the hoop to the machine, cover it with the fabric for the front, with its wrong side facing down. Hit the start button.
With the Basting option turned on, all layers of the future block are first stitched together with a basting stitch. If your machine doesn't have this option, create an outline with straight stitches no less than 7 mm long in any embroidery software. You will be able to use this outline for basting in your future projects.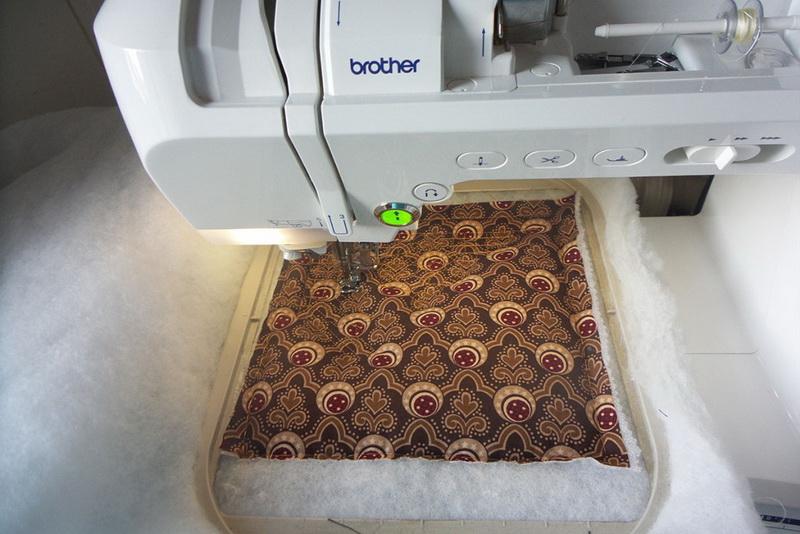 The outline comes first in the sewing order, before the design.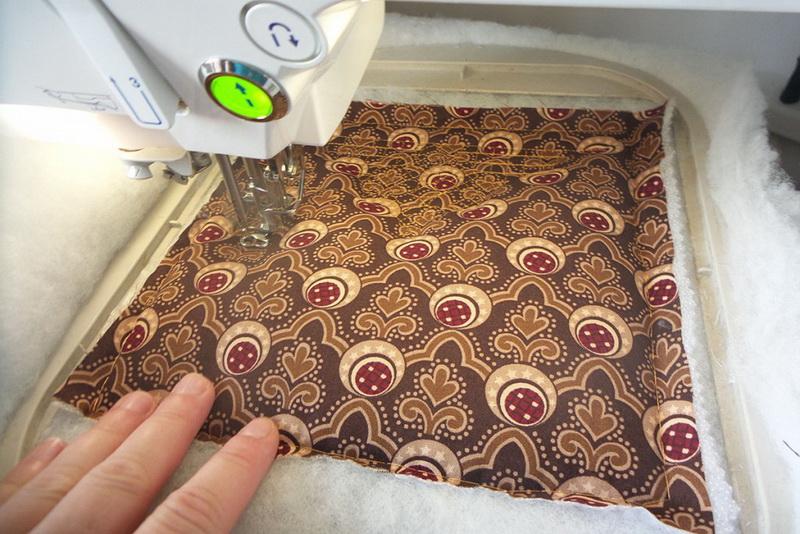 After the embroidery is finished, you'll have a ready quilt block. The front and back will look equally fine due to the identical threads.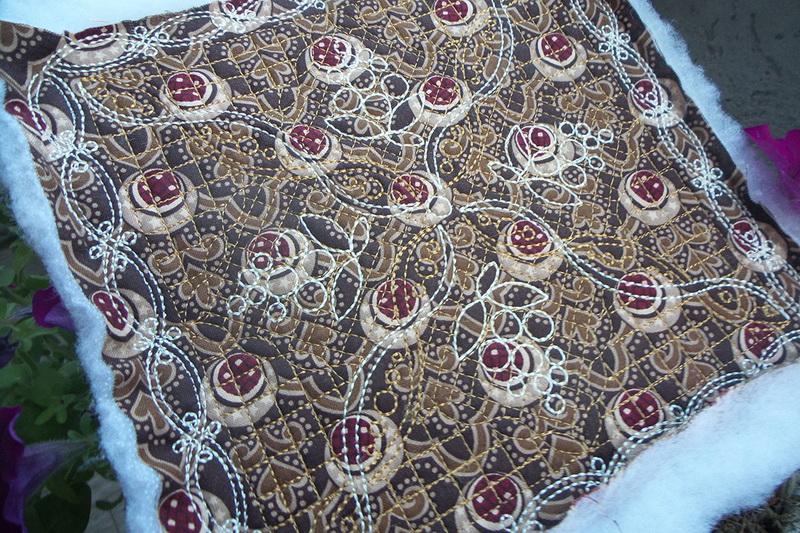 Original text by Irina Lisitsa
Edited by Irina